Looking for quiet time resources to grow your faith? This massive list contains 30+ books and Bible resources that will challenge, equip, encourage and inspire you to open the Bible and let His truths marinate in your heart. A must read list for Christian women of all ages.
It's early and the house is quiet.
With three little ones, I cherish these quiet morning moments because my house is rarely quiet during the day.
I rub my sleepy eyes and I will myself out of bed. Even though I'm a morning person and I crave these peaceful mornings, it's often hard to wake up early but every time I am disciplined to do so, I am never sorry.
Tip toeing down the hall so not to wake anyone, I turn the coffee pot on, light my favorite candle and sit in my big oversized chair with my Bible book basket at my side.
Soaking in God's Word, praying the Scriptures, journaling, meditating on His truths, listening to His quiet and steady voice… this is what fuels me for the day ahead.
Gods Word, prayer, listening to His quiet & steady voice... all essential fuel for the day
Click To Tweet
The coffee speaks to me of warmth and comfort but God's Word energizes and revitalizes me so I can greet the day's chaos with a smile and love my people with the love and grace that only comes from Him.
As a Believer there are no rules about when it's the "right" or "best" time to sit down and have a daily "quiet" or "devotion" time. In fact the only real command there is comes straight from Jesus' mouth,
And you shall love the Lord your God with all your heart and with all your soul and with all your mind and with all your strength.'  The second is this: 'You shall love your neighbor as yourself.' There is no other commandment greater than these."  ~Mark 12:30-31 (emphasis mine)
Jesus is referencing the words of Moses when he is is reciting the commandments, the actions we as believers are to keep in our hearts,
And you shall love the Lord your God with all your heart and with all your soul and with all your might. And these words that I command you today shall be on your heart. You shall teach them diligently to your children, and shall talk of them when you sit in your house, and when you walk by the way, and when you lie down, and when you rise. You shall bind them as a sign on your hand, and they shall be as frontlets between your eyes. You shall write them on the doorposts of your house and on your gates."  ~Deuteronomy 6:5-9 (emphasis mine)
Love the Lord God
Keep these Words on your heart
Teach them diligently
Incorporate them into your home
Impress them into your eyes
Write them on the doorposts of your house
I'm reminded of the safety instructions you often hear when you first board an airplane, to put on your oxygen mask first then place the oxygen mask on your children. As a mother this bit of advice often goes against my natural instincts but there is so much truth in this. The same is true when we approach a relationship with God and teaching His truths.
How can we teach our children diligently unless we fill our own cup first?
We can't.
We have to be in God's Word first before we can even begin to fill their little hearts with His truth.
We have to be in God's Word first before we can begin to fill their hearts with His truth.
Click To Tweet
Having a daily Bible time is an important discipline when we want to not only grow our faith but to have a real and deep relationship with Christ. Sadly Bible illiteracy is a rampant problem facing not only unbelievers but also professing believers.
Bible illiteracy is a rampant problem facing not only unbelievers but also professing believers.
Click To Tweet
Thankfully we live in a day and age where we have hundreds of thousands of resources to help us get into the Word and understand what it means.
There is no substitution for simply reading the Bible and asking God to give you a spirit of understanding but I'm grateful for the resources housed in my Bible book basket that make my Bible reading time rich, enlightening and cultivates growth.
Over the years I have come across many books, devotions, Bible studies and other resources that have helped me study the Bible, draw closer to His heart, pray fervently and open my eyes and ears up to see and hear Him working around me.
This massive list below contains 38 books and resources that have challenged me, encouraged me to grow in my faith and have simply inspired me to just open my Bible and let His truths marinate in my heart.
Obviously I don't use every single one at the same time (or even currently) but I wanted to create one huge master list of Bible resources.
Below you will find a list of Bible resources, studies, devotionals and prayer books that have equipped, inspired, strengthened, challenged and have grown my faith over the years. I pray that these resources would also do to the same to your faith journey as well.
A quick note before we get into the list, while many of these resources have greatly challenged, encouraged and helped grow my faith they are NOT substitutes for being directly in the Word on a daily basis.
We get our streams of living water from God and God alone but He has blessed a number of gifted writers with the gift of teaching. Use these resources after you spend time in the Bible.
There is no substitution for simply reading the Bible but these resources will grow your faith.
Click To Tweet
30+ Quiet Time Resources to Grow Your Faith
Bible Resources

ESV Journaling Bible :: Journaling Bibles leave room in the margins to write Bible study notes, references, connections, prayers or any impressions God has left on your heart while reading a passage.

Reading God's Story: A Chronological Daily Bible
 :: This Daily reading Bible walks you through the Bible while connecting the pieces of this great story. If you have ever wanted to read through the entire Bible, this is the one for you.

The Inductive Study Bible :: I love Kay Authur's precept ministry of learning how to inductively study the Bible piece by piece, word by word. This study Bible is a fantastic tool to help you dig into God's Word like never before.
Women of the Word :: This is one of the best resources I have read to help women (and even men) learn how to read and study the Bible as is. Outside of a Bible, a simple notebook or journal, a pen you really don't need much else. Join in our weekly discussion of this book in our Women of the Word Book Club.

Read the Bible for Life: Your Guide to Understanding and Living God's Word
 :: Another wonderful resource to help you read and study the Bible. This is my the same author as the Chronological Reading Bible I references above.

Know Your Bible: All 66 Books Explained and Applied :: A compact and small reference book that easily tucks inside inside your Bible Book Basket or Bible case. Small but packed with a outline of every single book of the Bible as you study.

Lord, Teach Me to Study the Bible in 28 Days :: Kay Arthur's approach to studying the Bible is know as the inductive method but she outlines it well in this study for newbies to her method or to studying the Bible.

The Women's Devotional Guide to the Bible: A One-Year Plan for Studying, Praying, and Responding to God's Word
 :: Another fantastic resource to help you walk through the process of understanding how to read and study the Bible.
She Reads Truth :: I'm a big fan of She Reads Truth, an online community resource whose main focus is to help women get in the Word every single day. You can join hundreds of women reading the same passages of Scripture daily. If you don't know where to start or what to read, this is a good place.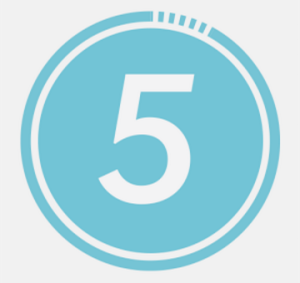 First 5 :: I love this little App! Designed to sync with your phone so the first five minutes of your day (hence the title, First 5) can be spend in the Word. Every day includes a passage of the Bible along with some devotional style questions and thoughts to ponder. This was great during those early morning months when I was stuck underneath a nursing/sleeping baby!
Bible Journaling Kits :: Perhaps it's the planner junkie or office supply addict in me, but I am adoring these new Bible Journaling kits from DaySpring. Just as note, there is no rule that says you have to have bright colored markers or stickers to Bible Journal with… I just think they are pretty and fun to use 😉
Bible Studies
Open Your Bible: God's Word is For You and For Now  :: From the ladies behind She Reads Truth, this Bible study is a wonderful resource to help you dig into His Word if you have no idea where to begin. Open Your Bible will leave you with a greater appreciation for the Word of God, a deeper understanding of its authority, and a stronger desire to know the Bible inside and out.
Just Rise Up! A Call to Make Jesus Famous :: This book is powerful! It's a combination book/Bible study that will leave you with a lot to chew on and digest. It's a verse by verse study of Psalm 145.

1 Peter: A Living Hope in Christ
by Jen Wilken :: I actually just received this one in the mail but I HAD to include it in this list of resources. For one it's but the author behind Women in the Word and it walks you through step-by-step the process she teaches in her book. I happen to love 1 Peter and can't wait to dig into this Bible study after I am finished with my Lent She Reads Truth study.

A Thirty-Day Walk with God in the Psalms
 :: Oh how I love Nancy Leigh DeMoss! And I loved this study of the Psalms. Sit in the Psalms for a month and let this study mold your heart and have a greater understanding of God's heart.

Restless: Because You Were Made for More
 :: A walk through the well known story of Joseph, the dreamer, Jennie explains how his suffering, gifts, relationships—all of the threads of his life—fit into the greater story of God and how our stories can do the same. This is another book/Bible study combination that has a lot of meat to chew on and digest.
Seamless: Understanding the Bible as One Complete Story :: Another study I have yet to work through but wanted to include because it currently sits on my bookshelf waiting for me to dig into.Seamless covers the people, places, and promises of the Bible, tying them together into the greater story of Scripture.
Devotionals

My Utmost for His Highest
 :: A beloved classic, this is the first devotional I have read (and have since re-read dozens of times). Each daily reading is Scripture based and points your heart closer to His.

Daily Light Devotional
 :: I received this devotional as a graduation present and read through it during the season of unknowns. From the daughter of Billy Graham, this devotional is another one that is Scripture based and points your own heart towards God.

Keep a Quiet Heart
 :: A collection of essays and letters Elisabeth wrote in her journals, this book is more than just a devotional. It's a reminder to silence out the noise, to turn off the distractions and to turn your heart towards Him. My own copy is dog earred and marked through as Elisabeth Elliot has a gift with words.
What Your Heart Needs for the Hard Days :: Sometimes you are going through a hard season where you feel like God is far away or just not listening to you (which is not true). This compact devotional provides daily readings, Bible verses and space for journaling during that season.

Savor: Living Abundantly Where You Are, As You Are
 :: Relatively new, this daily reading devotional reminds you to sink into the abundance of God's goodness daily. Written from Shauna's unique storytelling voice, it's almost like having a conversation with a friend as you lean into God's presence. Oh… and there are recipes too!
Quiet Time Resources

A Place of Quiet Rest: Finding Intimacy with God Through a Daily Devotional Life
 :: I love this book from Nancy Leigh DeMoss as she paints the picture of why it's so important to have a daily quiet time with the Lord and shares personal testimony on how to carve it out and what to do during that time.

Feeding Your Soul: A Quiet Time Handbook
 :: Another great resource of why it's important and how to create the daily discipline of spending time with God on a daily basis. I actually discovered this one while I was reading her classic, A Mother's Heart (so good!)

Spiritual Disciplines for the Christian Life
 :: A must read for all believers as you navigate the different disciplines of the Christian faith. He outlines in detail the different disciplines of prayer, worship, evangelism, serving, stewardship, fasting, silence and solitude, journaling, and learning.
Celebration of Discipline: The Path to Spiritual Growth
 :: Another classic to guide the mature believer through the different disciplines. I actually read this one in college and have it on my bookshelf to re-read again because it was so impactful in my young faith journey.

Choosing Gratitude: Your Journey to Joy
 :: Perhaps one of the best books I have read on gratitude and counting your blessings. Also included is a thirty day devotional to help you in your journey to find more joy in blessings.
Prayer Books

A Praying Life: Connecting With God In A Distracting World
 :: A wonderful book on the importance of prayer, how to "pray without ceasing" and what that really means in day-to-day life. I also love his resource on setting up individual prayer cards to use.

Anything: The Prayer That Unlocked My God and My Soul
 :: The power when we pray with complete surrender to God.A prayer that will move you to stop chasing things that just make you feel happy and start living a surrendered life that matters.

Thirty One Days of Prayer for the Dreamer and Doer
 :: This prayer book is for the woman who has dreams, but doesn't know how to balance those with her God-given responsibilities of being a wife and mother.

At the Throne of Grace: A Book of Prayers
 :: Scripture based prayers for when you don't know what to prayer for, this prayer book is a dog-eared book in my Bible book basket. Each prayer contains a full Bible passage followed by a well-written prayer to help lead you. I found myself praying some of these prayers over and over, and even as the jumping off point to my own prayers.

Praying the Bible
 ::When you don't know what to pray, this book helps you turn to the Word of God to simply pray through the Scriptures.

Prayers Of An Excellent Wife: Intercession For Him
 :: Wives you need this book! There's one for husband's too 😉 Every morning I pray one these Scripture based prayers over my husband as he heads off to work. Covering our husbands in prayer is so important.

Praying God's Word: Breaking Free from Spiritual Strongholds
 :: I have referred back to this book over and over again. Full of prayers written from the word to help you overcome several common strongholds including pride, depression, addictions, guilt, unbelief, rejection and so much more. This is a powerful tool to have in your prayer room.

Praying for Boys: Asking God for the Things They Need Most
 :: As a mother of two boys, it's my job to pray for them. From the founder of MOBS (Mothers of Boys Society) Brooke writes out several prayers to pray over your sons from birth all the way through adolescence to help guide them in areas they are sure to struggle with.

Setting Their Hope in GOD: Biblical Intercession For Your Children
 :: Another great prayer resource to pray for your children with. Scripture based prayers to cover your children with.
Encouragement for Mothers

The Ministry of Motherhood: Following Christ's Example in Reaching the Hearts of Our Children
 :: Sally Clarkson is such a welcome breath of fresh air for us tired and weary mothers. This book will hold your hand as you walk through the trials of motherhood and provide fresh, daily Biblical encouragement.

Out of the Spin Cycle: Devotions to Lighten Your Mother Load
 :: A little bit of encouragement, mixed in with Scripture, combined with a whole lot of humor, these daily reading from Jen Hatmaker will bless you.

Hope for the Weary Mom Devotional: A 40-Day Journey :: This is the devotional I am currently reading through after I finish my Bible reading and I am so encouraged! More Scripture based encouragement mixed in with practical advice and personal testimonies, it reads like you are sitting down with you best friend over coffee.
What are your favorite resources that have challenged you and have helped you to grow your faith?
Live with Intention Every Single Day!
Download your free What's Your Purpose? workbook today!

Join the community of over 6,000 women who are learning how to prioritize their home life while nurturing a thriving faith with a little bit of encouragement delivered weekly to your inbox -- plus get this FREE workbook!