Fragrant leaves crunching under my feet.
Acorns popping on the roof as they fall from the trees.
Cool, crisp air that smells of a changing season.
Red, orange, yellow, and brown colors fill the heavy branches of the trees.
Juicy, plump, and succulent apples and pears in their rip harvest.
Over sized bright orange pumpkins filling crates outside the grocery stores in the cities, while in the country the patches are filled with uniquely shaped and colored jack-o-lanterns.
The warm feel of coffee on a chilly morning where the sun is slow to peak through.
Harvest moon glowing in the evening sky.
The sound of fans cheering and the marching band during an afternoon or evening football game.
The feeling of the cozy sweater against you skin after a long, hot summer.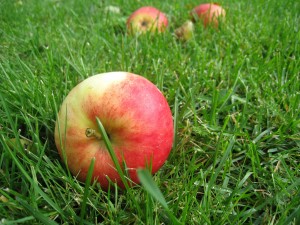 These are the sights, sounds, smells, tastes, and touches of fall.
I love how fall is a season that truly embraces the 5 senses like no other season. Now I know that I am a teeny bit partial to fall, but I spend some time trying to list out the 5 senses for all the other seasons and I couldn't do it. I failed at that challenge. Perhaps some of you who love those seasons could easily whip out your list of adjectives that describe with the same amount of love as I have for fall, your heartfelt desire for winter, spring or summer.
The list of things I love about fall would be long, too long for your attention spans, so I'll spare you. I won't share every little nuance that I love about this season. Somehow the months September, October, and November capture my heart, my imagination, and my senses in a way that no other time of year can.
I know that plenty of people will argue that December is the most wonderful time of year, and while I do love the Christmas season, once Christmas day is over you are left with several months of cold, snowy, deary, long months of winter. Where as fall you only have a short season to fully embrace all of the magic. (I realized that as I typed that sentence it sounds strangely familiar to a Disney ad.)
Yes, I compared fall to a magical time of year and that's how I view it. Anne said it best,
I'm glad I live in a world where there are Octobers! ~Anne of Green Gables, L.M. Montgomery
If you don't particularly enjoy fall, may I please suggest that you give it a chance?
Take a walk outside and really look at the trees.
Breathe in deep breathes of the crisp air.
Go to an apple orchard or pumpkin patch, and just try not to enjoy yourself.
Dip those fresh apples in rich, mouth watering, decadent caramel.
Unleash your inner craftiness and carve or paint a pumpkin.
Drink Pumpkin Spice Lattes like they are going out of style (because all to soon they will be replaced by a Peppermint Mocha).
Fill your home with candles that have names like Autumn Harvest, Leaves in the Meadow, Pumpkin Pie Delight, and Warm Apple Crisp.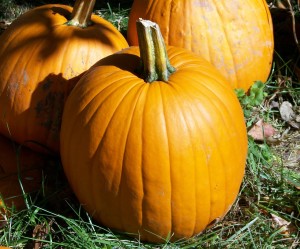 Have I convinced you to love fall yet?
As my husband lovely told me last week…
You really seem to revel in the wonder of fall.
My heart skipped a bit. He got it. And hopefully you do to.