6 Ways to Make Your Morning Workout Better
I'm an early morning workout girl. If I wait to do it later in the day, it won't happen. I know this about myself after years of justifying not exercising first thing.
Not everyone likes to wake early to get your body moving but since I'm an early morning convert, I have found the best way to start my day is by getting my body moving.
As a mom of three, exercise not only helps to lose all the stubborn baby weight but it provides me the energy I need to tackle my day and chase after my kids.
Exercising first thing in the morning is something that doesn't just happen, you have to make a plan and be prepared to get your body and mind moving in the early hours of the day, especially if you haven't ever tried to work out early before.
Today I've sharing 6 tips to make your morning workout better and to help motivate you to actually do it!
1. Set My Clothes Out the Night Before
Part of my evening routine is preparing the for next day and that includes taking a few minutes to lay out my exercise clothes. This way I'm not digging through a dark closet or potentially waking any sleeping children.
I know some go as far as sleeping in their workout clothing but I don't do that. Having them laid out, along with my water bottle and exercise equipment, makes waking up early to exercise much easier.
2. Hydrate First Thing
Sleeping dehydrates you so it's so important to hydrate before you start working out. When I wake up the first thing I do is head straight for the kitchen to drink a glass of water. It helps my body wake up.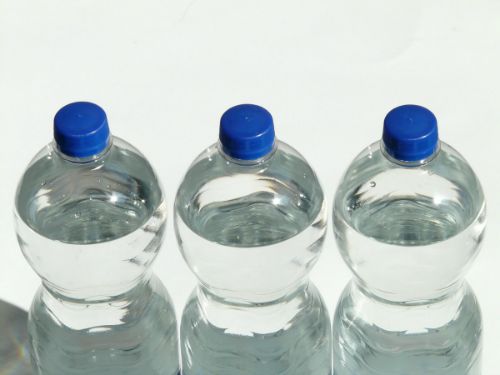 3. Warm Up & Stretch
It's tempting to get to the actual workout itself, especially if time is a factor, but it's so important to take some time to warm up and do some gentle stretches to get your blood flowing and your body moving. Plus warming up prevents injury which is something we always want to avoid!
Once your workout is complete, take some time to stretch and do a cool down before you go about the rest of your day.
4. Drink More Water
It's so important to stay hydrated not only while you workout but also afterwards too. Your body just released a lot of sweat and energy, so you need to replenish it with water. I tend to stay away from sports drinks because nothing is as good for you as pure water.
5. Eat a Snack
I don't eat breakfast until later in the morning with my children but after I workout I like to eat a small snack. Contrary to popular belief, eating after you just worked out won't counteract the work you just did as long as you choose a wise snack to refuel with.
These Emerald® Breakfast On the Go!™ Nutty Bites are the perfect refueling snack to help your body after a workout to restore your energy. I love how easy it is to throw a bag or two into my purse or gym bag. The individual sized bags are so convenient and portable making for easy on the go snacking with no mess!
My favorite are the Lemon Poppy Seed, bite-sized clusters of cashews, almonds, puffed ancient grains, poppy seeds and lemon peel. They are so yummy! Plus Emerald® Nuts offers a wide variety of unique flavors, including Cocoa Roast, Sweet & Salty Dark Chocolate Peanut Butter, Salt & Pepper Cashews, or Breakfast Nut Blends… there is something for just about every taste preference!
6. Bask in the Glory that You Did Something Good For Yourself!
Not many people make it a priority to start the day exercising but you did and that's pretty amazing! It might be something you can check off your to-do list but by committing to exercise several times a week you are taking your health into your own hands.
People who exercise regularly, drink plenty of water and eat well are generally more healthy in general with less stress, better sleep, healthy body weight and are more self confident. Even if you aren't a morning person and the idea of working out first thing just isn't feasible, these are still great tips to keep your body healthy and moving regardless the time of day!
Want to get your hands on some delicious Emerald® Nuts? 
Emerald® Breakfast On the Go!™ Nutty Bites are conveniently available at Wal-Mart but before you head out to purchase them make sure you check out this special digital offer to save 55¢. You can also follow Emerald® Nuts on Facebook to receive updates on their products and special coupons.
Emerald wants to know how YOU and your friends snack and eat nuts. Take the Emerald Nuts Survey for a 10 minute opt-in shopper research survey, and they will send a $5 Walmart gift card to the first 100 people that fully complete the survey (U.S. citizens only, must be 18 years or older to participate).
What are your best tips to make your workouts even better? 
** This post was written by me on behalf of Emerald® Nuts. All opinions are 100% mine. You can read my disclosure policy here.