Spend a few minutes to create a simple monthly meal plan for the month with these easy tips!
Welcome back to the 52-Week Home Project! After a long summer break it's time to get caught back up on creating a haven at home.
Today is the last day of the mini-tasks we have been completing for the last week or so as we have been working on catching up with our year long home project. Yesterday we quickly cleaned the bathrooms, today we are going to make a simple meal plan for the new month ahead.
The 52-Week Home Project Mini-Task #8
Create a Monthly Meal Plan
Tomorrow marks the first month of August, which is so hard to believe. For many of us, August brings about a new school year and the end of the summer. In other words, August is very busy month!
With a busy month filled with end of summer fun and back to school craziness & routines, our schedules are packed. In an effort to simplify things as much as possible, spend about 30 minutes today creating a simple meal plan for the month ahead.
Plan for super simple dinners that use food you already have stored in your freezer or pantry. Plan on one-pot or crockpot meals that are super simple and easy to throw together. Plan for meals that you can make with your eyes closed and don't require a lot of effort or ingredients.
Spending some time this afternoon to plan for a month of meals will save you loads of time. If you want you can even plan for super simple breakfasts and lunches too, especially if preparing school lunches are in your very near future.
FOR MORE HELP, YOU MIGHT WANT TO CHECK OUT THESE MEAL PLANNING POSTS:
You can also view my Simple Meal Planning Pinterest board for more ideas and inspiration.
Follow Creative Home Keeper | Goal Setting + Intentional at Home + Faith + Marriage + Motherhood's board Simple Meal Planning on Pinterest.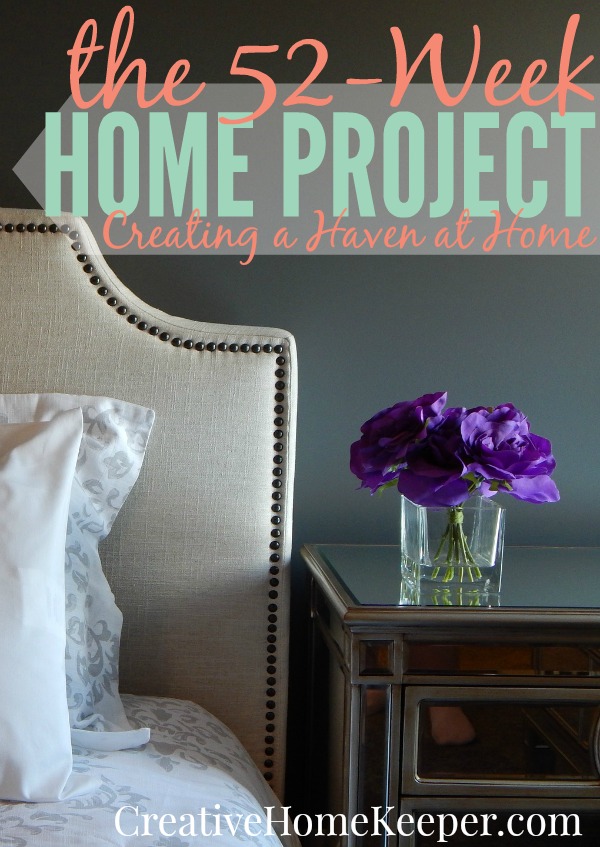 Plant God's Word Deep in Your Heart!
Download your free Scripture Graces Quick Start Guide to Writing Through the Bible today!

Join the community of over 8,000 women who are learning how to prioritize their home life while nurturing a thriving faith with a little bit of encouragement delivered weekly to your inbox -- plus get this FREE workbook!