Looking for a truly unique Easter devotional for families? A Sense of the Resurrection has 12 simple activities that focus on Christ, is Scripture-packed, uses your 5 senses allowing you and your family to experience the death and resurrection of Jesus Christ in a truly unique experience.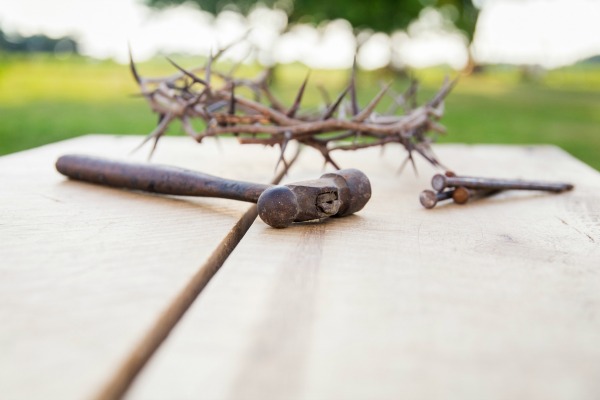 The Easter story is a hard one for parents. It's a hard story for ALL of us if we are being honest.
Unlike the eager anticipation and joyful arrival of a sweet baby during the Christmas season, the death of Jesus Christ is brutal, hard to digest, and reminds us of our undeserving redemption.
It's a lot to soak up and it's also a hard one to package into age-appropriate details for our children.
But it's a story our children need to hear and to know… it's a story we ALL need to hear and know.
Another challenge we have as parents is that there is no clear "countdown" if you will.
Unlike the 24 days of Advent, the Lent season is long, represents darkness, and literally changes on the calendar every single year.
Sure, we have Ash Wednesday as our official start, but there aren't many countdown activities and 40-days is a long time for parents to have to plan something meaningful each day.
I'll be the first to admit that with the changing calendar, it always feels that Easter Sunday, along with Holy Week, always sneaks up on me and I am never fully prepared or put much thought to it (last year I didn't even pull out our Easter books until a few days before Easter!)
B U T, it's so important for our children (and us!) to reflect on the events leading up to Resurrection Sunday.
Holy Week is an important time and Easter Sunday is one of the most important days in our Christian faith.
We want our children to truly experience and gain a grasp of the Gospel to know what Easter is, why we celebrate, and ultimately, the greatest act of love ever displayed… beyond the Easter bunny and dying eggs.
I don't know about you but I don't want my busy schedule and calendar to get in the way of observing this special time and I certainly don't want my kids to miss it either.
But how do we accurately portray the events of Holy Week leading up to the death and resurrection of Christ in a way that is appropriate for children, without sugar coating it but still being gentle with little inquisitive minds?
By engaging their senses and allowing them to experience Jesus in a real and profound way!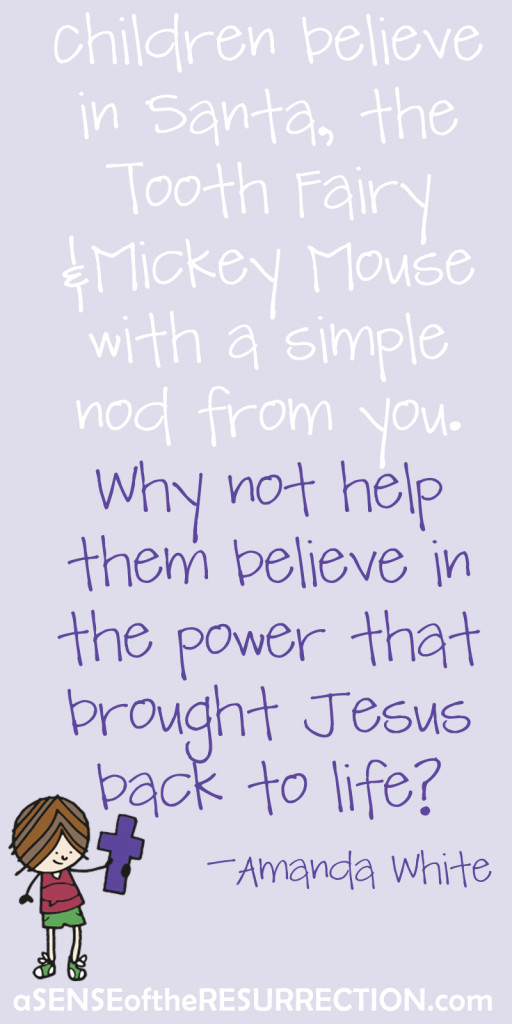 A Sense of the Resurrection: An Easter Experience for Families is a unique and different approach to draw your children into the Easter story.
It's designed to tap into their natural curiosity through engaging all 5 senses as they begin to understand and think about the death of Christ and ultimately celebrate in the glory of His resurrection!
I've shared before about my favorite Advent devotional for families so it's no surprise that my favorite Easter experience is also written by the same woman 🙂
A Sense of the Resurrection is simple yet incredibly impactful… not only for just your children either, last year my heart was forever changed through our Easter journey as I tasted and saw firsthand that the Lord is good!
This family devotional will guide your family through the events of Holy Week leading up to Christ's death and resurrection with 12 simple activities.
I love the imagery Amanda White uses to describe every lesson:
"Each activity is designed either to make a memory with your children or to set up a memorial in your house. These memories/memorials will literally change the way your home looks so that you can't help but focus on Jesus, His death, and resurrection during this holiday season."
Which means if you are like me and daily craft projects feel like more a burden than a delight 😉 A Sense of the Resurrection is just for you!
Let's break it down even more so you can get the full picture of what A Sense of the Resurrection is and why it might be a good fit for your family.
6 Reasons to Love A Sense of the Resurrection
It Engages Your Senses
Let's go back to your early elementary school days to review the 5 senses: taste, see, touch, hear, and smell. Each daily activity touches on one of the senses to allow you to fully engage in the story.
Rather than just reading an account and coloring a picture or doing a random craft project, your family will actually participate some way to uniquely unpack the story of the Gospel.
For example, one activity is to smell Mary's perfume to prepare your heart for Jesus' death. Another activity is to make simple windchimes (or listen to ones you already have) to hear the joyful sound of the triumphal entry into Jerusalem.
It's Bible-Centered
Every single one of the 12 activities always begins with the reading of Scripture.
Reading aloud from the Bible is so important for our children to hear the Word of God. While they certainly develop their understanding of Scripture from Children's Bibles, there is nothing that can fully capture their hearts than the actual Word of God.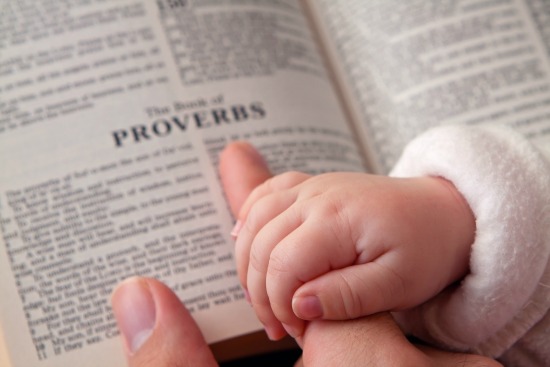 If you aren't already in the habit of reading aloud from your Bible to your children, this is such a great place to start!
It's Simple
Let's address the real elephant in the room here because every mom is already thinking it… A Sense of the Resurrection is incredibly simple with realistic activities and doesn't require too much preparation (a complete supply list is included). Plus all 12 lessons can be done in just a few minutes.
Each of the day's activity is included along with clear directions, a supply list, pictures, and talking points to help get you started if you don't know where to start in having a conversation about the Bible.
A Sense of the Resurrection will walk you through each activity.
It's not overly complicated, it gets straight to the point and each activity usually only takes a few minutes.
It's Only 12 Activities
The beauty of A Senese of the Resurrection is that it is only 12 lessons or activities.
The truths surrounding Jesus' death and resurrection are deep, in fact much more than you go into in this family experience. The whole point of the Lent season is to slow down so the last thing we want to do is get lost in planning and executing lots of daily projects, crafts, and devotionals.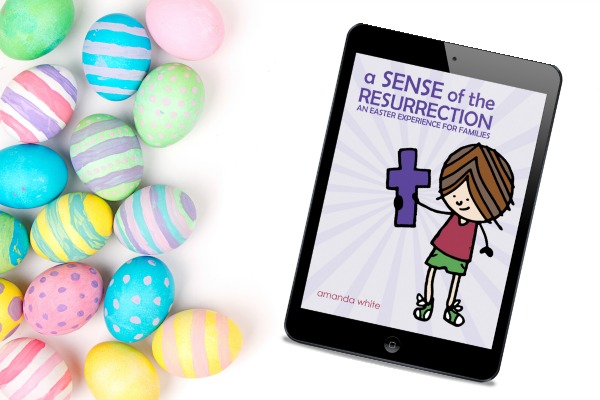 With their only be 12 simple activities, you can go slow and spread out the lessons through the entire season of Lent, doing only 1 or 2 a week. Or you can start exactly 12 days before Easter. There is no schedule or calendar, you can choose what works best for your family.
This allows you to take the time to really ponder and focus on all the events leading up to Easter. You can truly savor how God is speaking to your family through each of these sensory-rich activities.
It's Not Just Crafts
Glue, glitter and wiggly eyes are not my thing. 😬
I internally shudder when my kids want to pull out the supplies from our craft cabinet. I still let them do it because I know it's important but still… crafts — and mainly the messes they cause — are not my favorite.
With that being said, what I love about A Sense of the Resurrection is that it is not just 12 days of craft activities.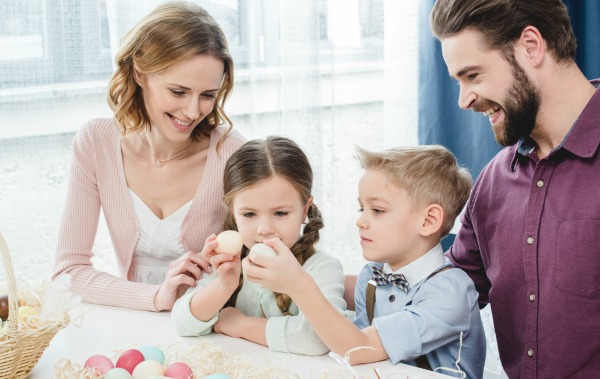 Rather it's a mix of simple activities that blends the senses and encourages your family to engage in the experience. 
Take a peak of one of the activities right here.
It's Easy to Follow
Every single day is laid out in the same way:
Read It Together – Scripture pertaining to the activity to read together
Do It Together/Make It Together – Depending on the activity, it's either a craft or an activity but regardless, it involves using one of the 5 senses. There are clear directions, supplies needed, and even pictures.
Talk About It Together – Simple starting points to help your family draw the connection between the Scripture reading and the activity
Do More Together – Every day includes an optional activity of coloring a simple pennant you can display in your home as a daily reminder of the lesson and how it corresponds to the Easter story. Plus there are optional activities and discussion questions to expand the activity.
In a nutshell, A Sense of the Resurrection is 12 simple activities that focus on Christ, is Scripture-packed, uses your 5 senses allowing you and your family to experience the death and resurrection of Jesus Christ in a truly unique experience.