10 Favorite Natural Beauty Products
This past week I finished the final edits for my upcoming eBook Simply Dressed (details are coming soon and I'm SOOO excited to share a huge piece of my heart with you) and I've also been promoting the Ultimate Healthy Living Bundle. Both have me thinking about my simple beauty routine and why I use a mix of both store bought products and DIY versions.
My morning routine doesn't leave all that much time for personal primping but since I challenge myself to get dressed everyday for maximized production, I try to spend a few minutes on taking care of my skin and hair. I also like to use products that are not only effective and somewhat frugal, but I want them to not contain so many of the harmful chemical and ingredients that are found in many of their counterparts.
To be fair most skincare and beauty products, even those natural ones, do contain some  levels of unsavory choices but I want to chose products and companies that go out of their way to make sure that they are using ingredients that are safe and as close to natural as possible.
I've shared with you before some of my DIY skincare and beauty products that I make on my own and use on a regular basis. For two years I have been washing my face with oil and not only has my once super oily skin stopped being so oily (despite washing with oil) my skin also has never looked healthier.
I'm in my early thirties so I'm not blind to the fact that my skin is starting to gradually age. Fine lines, former ache scares, small age spots appearing and a few other aging features could be more visible but thanks in part to my skincare routine, my skin looks healthy, feels soft and smooth and has a slight glow.
Not only do I want to use products that are safe, natural and effective, I also don't want to spend an arm and a leg on beauty products either. Ranging from super frugal to super expensive, the skincare and beauty market is quite a lucrative business. Often times cheap is equivalent to poorly made products with the mindset that you get what you pay for. But thankfully there has been a growing trend in recent years to provide quality products at a reasonable price.
With the exception of a few products that I order online (see below), most of my skincare and beauty products I purchase from Target. I don't have time to run all over town going to several different health food stores looking for safe products. Thankfully Target has jumped on the band wagon to carry more natural beauty products in their stores.
I'll admit that some of these products are more natural than others but all of them contain far less potentially harmful ingredients than some of their competitors. And all of them listed below cost less than $20. (I've included their Amazon prices but I'm pretty sure that a few of these products are cheaper in the store.) 
1. Botanics Organic Facial Oil
$12.50 on Amazon
I LOVE this facial oil! It moisturizes my skin without feeling heavy or leaving my face oily. It's also super light weight not heavy or greasy like other moisturizers. Since I wash my face with oil in the evenings, I only put a small amount of this on my face in the morning as soon as I get out of the shower. It absorbs quickly and leave my face feeling moisturized all day long without my face being oily or shiny.

2. BOOTS Botanics Age Defense Hydrating Eye Cream
$15.36 on Amazon
This eye cream is super light yet really works to moisturize the delicate under eye area Unlike other eye creams, this one doesn't make the magic claim to relieve puffiness or eliminate dark circles (which are most likely caused by other factors that no cream could fix). Instead it helps repair damage of the skin around the eye and provide hydration in an area where dryness often occurs. It also gradually helps to reduce the appearance of fine lines and wrinkles.
3. Alba Botanica Even Advanced CC Cream Fair to Light
$10.98 on Amazon
I hate to wear foundation mainly because it feels so heavy and most foundation products on the market are loaded with harmful chemicals, dyes, phthalate, and parabens.  However there are certain times of year where my skin appears patchy and uneven where a complete coverage makeup would be nice. About a year or two ago, CC creams have become all the rage but again, most of them contain a lot of harmful ingredients.
I recently discovered this CC cream from Alba Botanica. It's lightweight and evenly covers my skin without being heavy. I actually wear this over the facial oil and it doesn't leave my face oily at all during the day.
4. Avalon Organics – Vitamin C Renewal Facial Renewal Cream
$13.82 on Amazon
While washing my face with oil does leave my skin super hydrated and moisturized, there are some times throughout the year (mainly winter) where I do have to apply a little extra moisturizer at night. I love this renewal cream from Avalon Organics. Again, it doesn't leave my skin feeling oily or greasy instead when I wake up my skin is super soft and has a light, luminous glow.
5. EcoTools BAMBOO 6-pc Makeup Brush Set
$10.79 on Amazon
I LOVE these makeup brushes! I use them to apply my mineral makeup (see below). They are soft, lightweight and easy to clean too.
6. Burt's Bees Citrus & Ginger Body Wash
$6.33 on Amazon
A little of this goes a long way but this body wash is like burst of energy in the morning. I use this both as a body wash and as a shaving cream since I personally think it's a waste of money to buy both. I simply lather up then shave!
7. Now Foods Lanolin Pure $7.99 on Amazon
This multi-use product is a power horse. Despite using if for sore nipples during breast feeding, I also use it to moisturize my chapped lips, hydrate my cuticles, repair hangnails and other cuts around my nail bed and to repair dry and damaged skin on my hands and feet.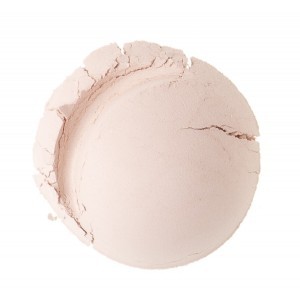 8. Everyday Minerals Jojoba Base in Natural Ivory $14.00
This lightweight mineral powder is a powerhouse at covering skin imperfections and staying on all day. A few times a year, Everyday Mineral puts all their bases on sale and when they do I usually buy two. This mineral base lasts forever so two usually gets me through a whole year which saves a lot of money.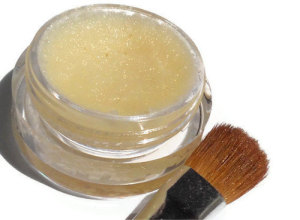 9. Redeeming Beauty Pure Eyes Eye Primer $4.99
I discovered Redeeming Minerals last spring during the Ultimate Homemaking Bundle sale where this was on of the freebie bonus (another benefit of participating in bundle sales because you discover new products!)
I hate the fact that when I put on eye shadow it fades and whips off during the day. This primer is awesome at keeping my mineral makeup in place as well as providing a bit of hydration to the super delicate eye area. I've also been impressed by the eye shadows from Redeeming Beauty that I'm also excited to try her mascara too as well as her base powder as well. I love to support small business, especially ones with values that I support as well.
10. Burt's Bees Lip Gloss, Autumn Haze
$6.05 on Amazon
I don't wear lipstick but sometimes I want a little glossy color on my lips and this lip gloss is my favorite. The color is gentle yet visible and I love the subtle glimmer of the gloss. Plus unlike other glosses, this one doesn't leave a bitter taste in my mouth and it also lasts a long time too!
What are some of your favorite natural beauty products that you have come to love that are also effective too?