Frugal and Intentional Easter Basket Gift Ideas
Easter is almost here and while I do focus most of our attention on the real reason why we celebrate Easter, I also enjoy some of the fun activities as well, including providing our children with frugal and intentional Easter baskets.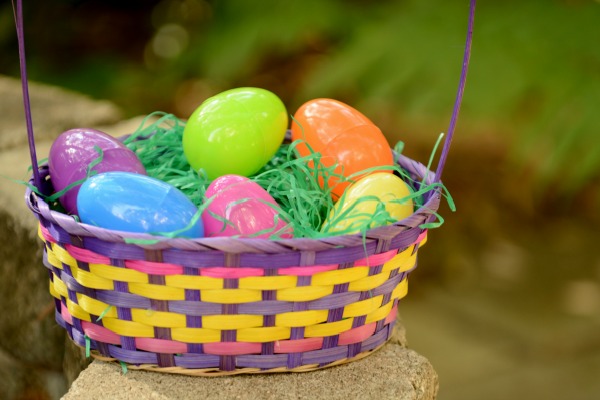 Soon my kids will attend an Easter egg hunt, dye some eggs at home, visit the bunny statues displayed on the Plaza and they will also receive a small Easter basket.
Just like at Christmas where we do give small gifts in stockings, my kids will also get a few things in an Easter basket. I know some may disagree with this, but both my husband and I received small baskets when we were kids and I love the tradition.
Don't get me wrong, we are NOT promoting the Easter bunny (just like Santa), my kids will know who gives them their Easter baskets. And we are also spending plenty of time reading Easter books that gently teach my toddlers about the death and resurrection of Christ.
There are just some of the spring Easter traditions that I enjoyed as a child (like egg dying, hunts, and baskets) that I want to enjoy with my kids as well.
With all that being said I wanted to share with you some fun, easy and non-candy-related items that would be perfect in your kid's Easter baskets.
A few years ago, I made the investment into purchasing small personalized baskets with my kid's name monogrammed on them. These will last for years, are perfect to collect their eggs in, and will be a place to arrange their few, fun goodies on Easter. If you are not super crafty or know your way around a sewing machine (as I do not) then purchasing a personalized basket is a great idea.
I also set a small budget per child because I don't want to fill their baskets with a bunch of stuff.
I want to be intentional with the few small gifts that we do buy for them. One of the biggest ways that I save is that I don't include candy or any other food-related treats.
Between grandparents and the Easter egg hunt they will go on, I'm pretty confident that they will acquire a small collection of sweet treats. Plus I only have a small budget to work with, so I want to make what I fill their baskets with worth it. If you do purchase candy, stack a coupon with a sale or stock up at your dollar/discount store.
Another area of savings? Skip the cheap, plastic grass that ends up getting everywhere. You don't really need it anyway, and it's more of a hassle than it's worth, so just skip it.
So what are my guidelines for what I place in their Easter baskets?
I focus on 3 areas: something creative, something practical, and something inspirational.
Something Creative
My kids are at the age where they LOVE creating with their hands whether that be through art supplies, a toy that requires them to use their imagination, or something that encourages exploration in nature. These ideas will inspire creativity and get them playing outside this spring!
Here are some ideas for fun and frugal creative options:
Something Practical
Let's face it, there are practical things that my kids need. Yes, sometimes they are not necessarily fun things, but I want my kids to learn that sometimes gift-giving is also about giving and getting things that we need too.
But I do try to make these fun, last year I gave my son a pair of sunglasses in his basket and he LOVED them, which was both fun and practical!
Here are some ideas for fun and practical options:
Something Inspirational
I think this is the most important gift area and one that I do spend a little extra effort on!
Since my kids are still young, most of the gifts in this area are board books that tell the story of Easter, contain Bible stories, or teach a lesson on prayer, morality, or serving others.
As my kids get older I hope to introduce my kids to journal keeping, Bible study resources, or spiritual formation books that help guide their faith.
Here are ideas for inspirational options:
Want even more ideas for gifts to grow your child's faith? Check out this massive list of over 90 inspirational gift ideas!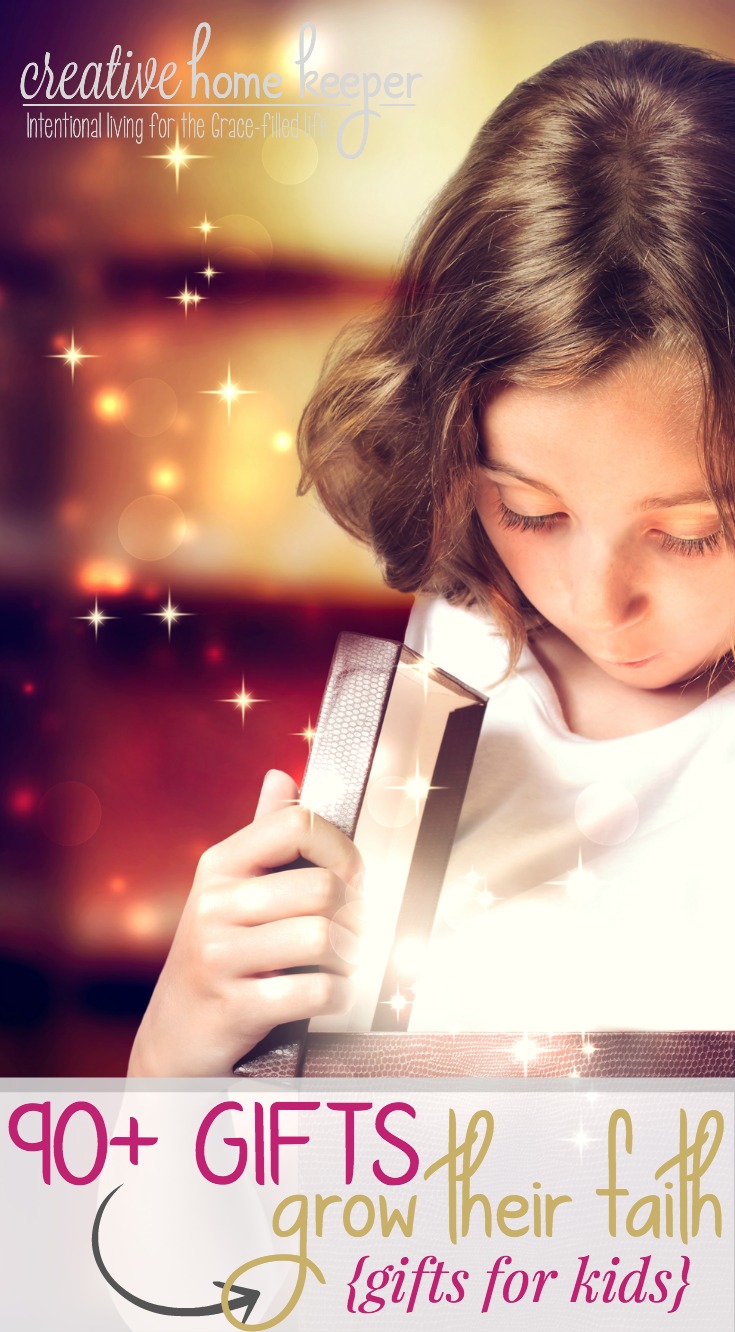 If you need some additional ideas or inspirations, you can check out this list of stocking stuffers too. Christmas stockings and Easter baskets are the perfect way to give small, meaningful (yet still fun!) little gifts!
If you give your children an Easter basket do you have specific guidelines that you use to fill your basket? What are your favorite frugal Easter basket fillers?