Home Ownership is Not Just a Dream: 6 Tips to Make It a Reality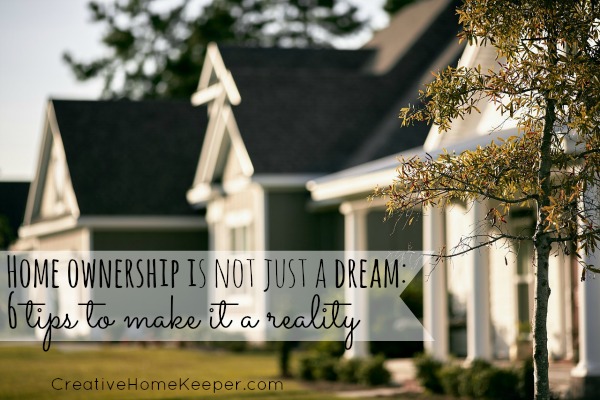 When I was younger I would often think of my dream home. It wasn't a huge mansion or estate, rather it was a cozy home for a family to dwell. I wanted a soft yellow house with white trim and a red door. It HAD to have a red door.
I wanted a cozy cottage-like home with a white picket fence, lots of trees and beautiful flowers lining the walkway. I wanted it to be like my own home growing up with a yard for my children to play in and a warm, welcoming feel for friends and family.
Many parts of my dream did come true, especially the red door!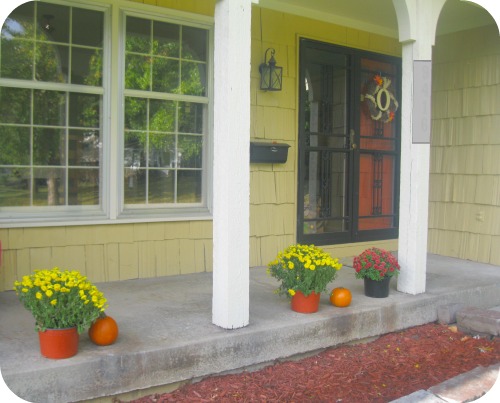 My perfectly imperfect dream home in the fall
My husband and I are the proud owners of our perfectly imperfect dream home. It's not huge by most standards (though it's plenty big enough for our family), it's not fancy nor is it updated with the latest fixtures but it's the dream home that is perfect for our family.
Home ownership is a dream held by many but for a lot of people it can feel like that dream is out of reach. It doesn't have to be thought, the dream of owning your own home is very realistic with a little bit of planning.
Save, Save, Save
Like any good budgeting advice, saving money is always a good thing. When it comes to the home buying experience you often hear people tell you to save for your down payment. The larger it is, the less you will have to pay in interest over the years. But there is more than just the down payment costs that you have to think of up front.
Right off the bat you will probably have to pay closing costs (which could be thousands of dollars), insurance fees, inspection fees, taxes, even realtor fees if you are using one. Also your new home might need repairs that the sellers aren't willing to pay for, or you may want to do some work on the home before you move in.
It's always a good idea to save as much as you can before buying so that way these costs don't completely overwhelm you.
Do Your Research
Before my husband and I even where ready to start the home buying process, we spent a lot of time researching the neighborhoods we wanted to live it. We researched property taxes, HOA fees, schools, neighborhood amenities and other other things important to finding the right area to live in.
We also spent time researching all the costs and expenses that would be involved in the process, as well as what types of loans we would need and where to get them.
Know Your Budget
If you already have a budget set up then you know exactly how much money you have coming in and going out each month. This is such a big help when trying to figure out how much of a monthly mortgage payment you can afford.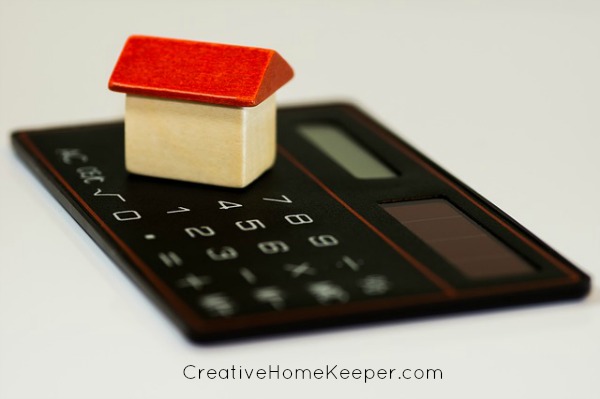 Don't forget to factor in home improvement or maintenance costs too in your budget. Many things you can plan for but there are also plenty of hidden expenses that hit you as a homeowner.
Plan for YOUR Dream Home, Not Someone Else's
Dream home does not necessarily have to mean big, beautiful, fully updated and modern. While those are nice they don't necessarily constitute for what your home has to have or look like. Sit down with your husband way before you even start the home-buying process to discuss what features you would both like to have in a home.
Ignore the outside voices telling you what you should be looking for and instead focus on what is important to you.
Embrace Perfectly 
Imperfection
Unless you are designing and building your home from scratch then you are most likely not going to get everything on your wish list. That's OK because it allows you to embrace the perfectly imperfect house for you and your family.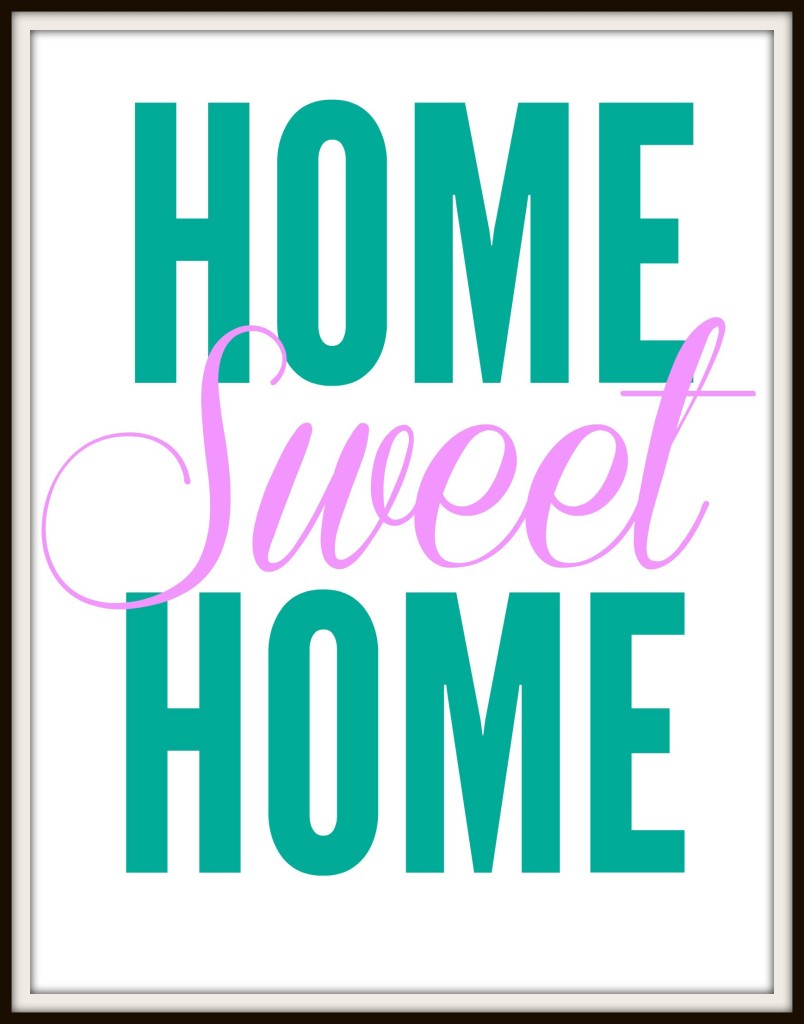 As I mentioned before our dream home is not updated or fancy. We still have the 1950's designed kitchen and other quirks. We have been slooooowly working through our home updated it bit by bit. But if we would have passed up on this house because it wasn't "perfect" we would have missed out on a lot.
Look at the bones of the house, the square footage, the potential… those are things you can't change but you can always paint or update as budget or time allows.
Seek Out Tools and Guidance to Help
Home buying can be a stressful, overwhelming process so that's why it's always best to seek out the help and guidance of trusted tools and resources along the way. Research and find a good realtor who can walk you through the process of finding the perfect home for you.
The Capital One Home Loans Online Neighborhood is a free online resource where you can learn all about home buying. They have gathered easy-to-understand articles and helpful videos, as well as information about Capital One's Home Loans offerings. Their friendly online neighborhood covers all stages of the home buying process – from deciding whether now is even the right time to buy and how much home you can afford, to the documents you need to apply for a mortgage.
If you're interested in learning more about Capital One Home Loans and how they can help you get home, visit https://www.capitalone.com/home-loans/direct/learning-center or call them at 855-900-8886.
Buying a home is an exciting journey and can lead you to your dream home, but it's not always easy. There is a lot to think of and plan before you even start house hunting, but with a little bit of research and planning you can achieve your dream of home ownership in no time!
What are your top tips to making home ownership a reality? 
I was selected for this opportunity as a member of Clever Girls and the content and opinions expressed here are all my own.