Today is the last day of my favorite month of the year. Thankfully it's not the last day of fall.
We still have a few weeks of fall goodness as we shift our focus from pumpkins to gratitude as we head into November.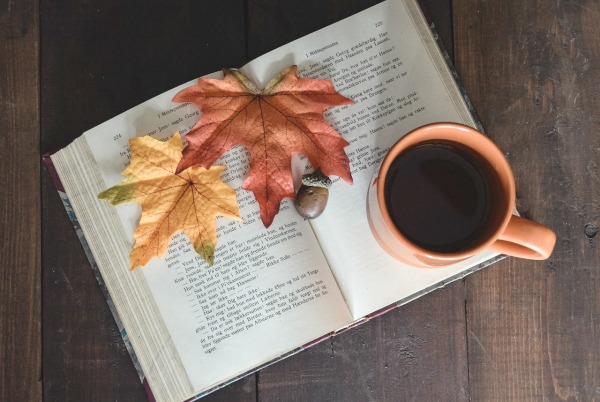 To wrap up October, I thought it would be fun to share a few things I'm currently loving right now. There is so much ugliness and division in the world, why don't we turn our attention towards the little things we love so much?
This is a list of my favorite little things to love right now in the fall.
Front Porch Mums
Fall flowers are my favorite with their vibrant colors but these mums I purchased a few weeks ago are my favorite yet.
I love how full and perfectly plump they are, plus they make me smile every time I walk to the front door.
Owl Fall Mug
A few weeks ago I had to run into Hobby Lobby to purchase some party supplies for my daughter's birthday. While the store overwhelms me with all their decor items, I especially love walking through their aisles and aisles of fall decor every year.
During that trip, my heart fell for this adorable fall owl mug. I hate wimpy mugs that don't hold more than 12 ounces, and I like a more rounded base, so I was instantly drawn to this one. And every single morning since that trip, I have enjoyed my coffee in this mug.
Scripture Graces Journal
Writing through Colossians with everyone this month has really made my heart overflow. I love writing the Word, and it's my heart's desire to share this love with you.
Holiday Planning
I created my holiday planner for myself if I'm being completely honest. 🙂
I wanted a place to plan and record all of our fall, Thanksgiving, Advent, Christmas, and New Year's plans. I love filling the crisp white pages with my color pens and stickers.
Not only is it a planner but it's also a keepsake of the final months of the year for our family.
Double Rainbow
A few weekends ago intween two thunderstoms, God blessed us with the beauty of a perfectly arched double rainbow that was vibrant. It was the first time my kids had ever seen a rainbow in real life and it was honestly one of the first perfect rainbows I had ever seen.
Stunning and awe-inspiring is what it was.
Vegetable Spiraler
I have wanted one for years and finally, after going to battle with my cheap (and worthless) handheld one, I finally bought one.
Within two minutes of opening the box and placing a zucchini in it, I had the most perfect and beautiful spirals with almost no effort from me.
Now I'm kicking myself for not shelling out the $30 bucks sooner because I can't imagine living a gluten-free life without one of these puppies.
Pretty Books
It's no secret that I love books but I also have a thing for pretty books too.
Not all great books are pretty, some have unfortunate covers. But I'm currently in love with Ann Bogel's new book not only because it's good but also because it's gorgeous with it's complementary hues of hunter green with gold lettering and light florals.
It reminds me of a classic, even though it's modern. I have several other books I keep prominately displayed because I love the way they look.
Clean Kitchen to Start the Week
I have a pretty structured Sunday evening routine that helps get me ready for a new week by spending about an hour prepping the kitchen, getting lunch and school folders together, filling the coffee pot, placing water bottles in the fridge and putting everything away.
Going to bed on a Sunday night knowing my kitchen is ready for a new week makes me happier than it probably should!
Hydrating Coconut Moisterizier
My skin is getting older… ahem. 😉
So I have begun making a much more concieous effort to take better care of it by hydrating it every night before I go to bed (as if to make up for my many years of neglect!)
I received a sample of this cream last year when I ordered from Trim Healthy Mama and immediatlely feel in love with it. It's rich, velivity, super hydrating, lusious, delicious smelling, and pretty safe in terms of being made with ingridents as close to nature as possible.
My skin wakes up looking fresh and glowing every single day and some of my early signs of aging have been reversed.
Pumpkin Patches
October is meant for visiting the pumpkin patch and this year I went twice.
Once with the whole family and a second time on a field trip with my daughter. I loved every minute of both trips. What is it about pumpkin patches that brings out the kid in me?
Homemaking Conference
The last week in September I participated in the online Homemaking Conference by teaching a session about Scripture writing.
Since then, I have been slowly working my way through all the sessions and my heart is overflowing with so much knowledge and wisdom from all the different speakers.
I know it's an investment but treating yourself to this online conference is worth the ticket. 
I listen to the sessions while I'm folding laundry, working around the house or taking a walk.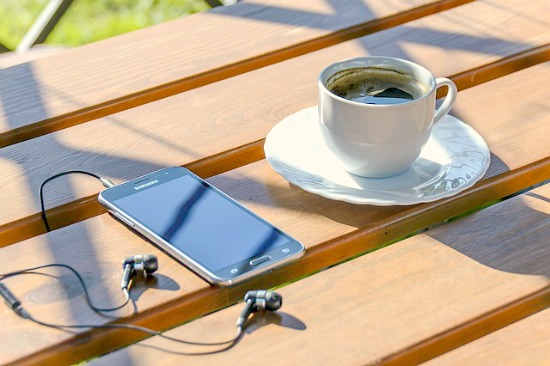 What are the little things you are loving this fall? I'd love to hear about your favorites in the comments below! 
Does creating a Christ-Centered home feel overwhelming?
It doesn't have to be!
Join our community and get the encouragement & guidance you need to find real joy & purpose in your homemaking today! To get started, you'll also get my FREE guide: 10 Easy Ways to Create a Christ-Centered Home!
Plus, when you join the Creative Home Keeper community you will join over 5,000 other women (just like YOU) who are becoming equipped to create a Christ-centered home and are transforming their hearts towards homemaking once and for all!
*By joining the Creative Home Keeper community, you agree to our Privacy Policy.