Room by Room Prayer Cards for Your Home
Do you regularly pray over your home? How about making it a part of your regular cleaning schedule with these room by room prayer cards? You never know, this simple trick might even make you enjoy cleaning!!!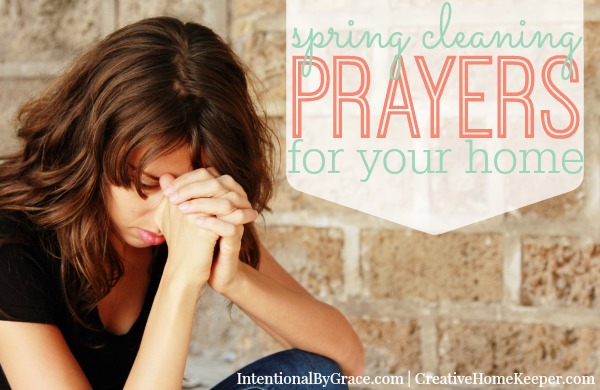 There aren't too many things that make cleaning enjoyable for me, except when I listen to some of my favorite encouragement, but as I'm praying I (almost) 😉 forget what I'm physically doing.
A few years ago, I shared this on the blog:
We spend time making sure each room in our homes are dust free, picked up, floors swept, linens washed and smelling good, but do we spend the same amount of time praying over our homes? Praying for the people inside? Praying for our homes to be a haven to those we love? Do we allow God to take up residence in our homes? I'll be honest in sharing that I don't always, at least not on a regular basis anyway.
Since that time I have committed to regularly praying through the rooms of my house while I clean. Prayers for my family, for the relationships developing, for hearts coming to know Jesus, for kind words to be spoken, safety and protection, for a marriage to continue to grow strong, for thanksgiving of all the physical blessings we have in our home.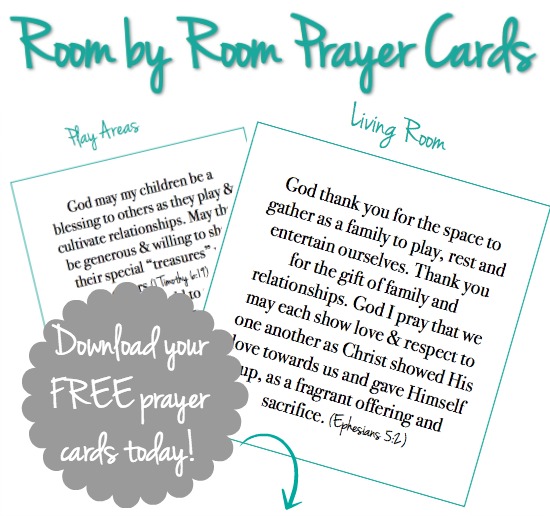 Head on over to Intentional By Grace to download your free set of room by room prayer cards
Have you ever used cleaning time to pray?