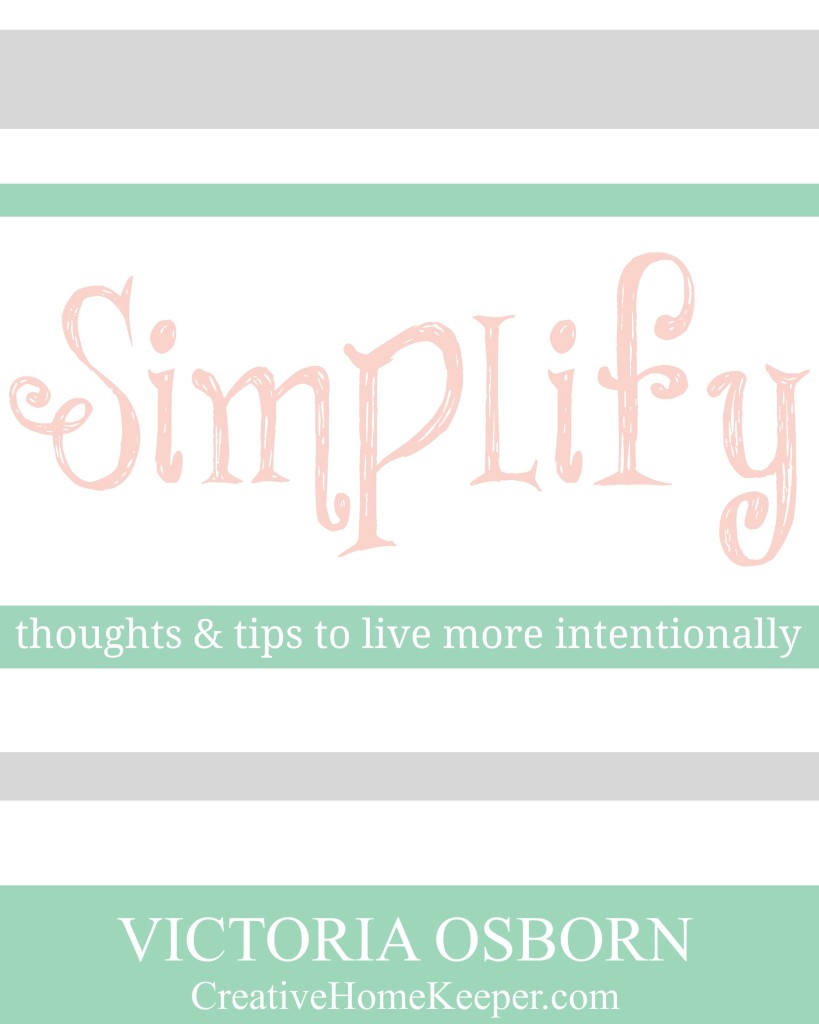 Somehow between late nights, feedings and diaper changes, I had time to write and put together a brand new mini-eBook. I say "mini" because it's just that… mini! But even though it's small in size, it's packed full of thoughts, insights, tips and tricks to live a more simple and intentional life.
To be clear Simplify is NOT a how-to book on de-cluttering and organizing, there are a ton of eBooks on that topic already. Rather it contains ideas to simplify your life and home to live with more intention, more purpose and more joy. Yes, there are a few easy to complete de-cluttering projects that go along with the overarching theme of the book.
 In this mini-eBook you will learn:
How to define what it means to live simply for yourself and your family
How to silence the many voices and distractions that pull us in many different directions
How to preserve memories and keepsakes without all the clutter
Tips to prioritizing whats important
Creating a realistic, practical routine that works for your family
Simple de-cluttering projects
And much more!
The thoughts and ideas behind Simplify have been so heavy on my heart lately. Between raising a preschooler, toddler and newborn, our home has become a place of chaos. I want our home to be a haven where our family feels safe, love, rested and rejuvenated but over the past several months, clutter (physical, emotional and spiritual) have taken up residence.
It's time to simplify, to get our home back into working order and to be more intentional.
Intentional living is something that I am so passionate about, in fact I write about it a lot here on the blog! I'm also passionate about simple living, but just to be clear living simply doesn't only mean to live with less (although that is certainly a goal my family is trying to get back too!)
Simplify is about having a mindset of understanding what simple living means for you and your family and taking simple action steps to get there.
Purchase Your Copy Today!