Summer Meal Planning: Don't sweat it in the kitchen this summer
Don't sweat it in the kitchen this summer! Keep it simple with these easy summer meal planning tips!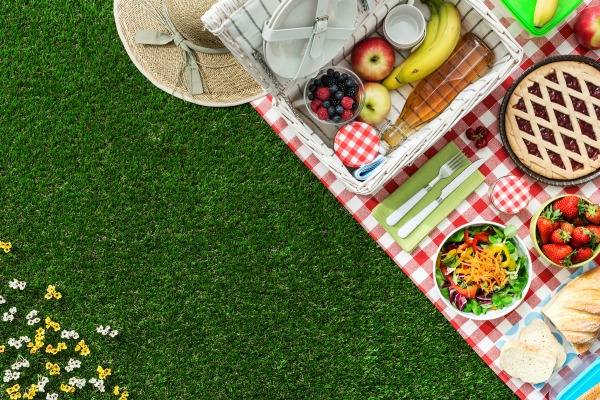 Meal planning is hard for me in the summer. Is it hard for you too?
For starters, I'm usually exhausted from an action-packed day by the time I'm supposed to make dinner.
Another reason, all of my favorite go-to meals are perfect for the cooler months of fall and winter, but not so great for the warmer months of summer.
I mean who really wants to eat a big pot of warm and comforting chili when it's over 90 degrees out?
But we have to eat, right?
And someone has to make dinner, and I'm guessing you are probably the one responsible for meal planning and cooking on a daily basis.
I know I am!
We could go out to eat more in the summer, but that's expensive, not to mention unhealthy (and those swimsuits are already unforgiving as it is!) 😂
There is no getting around it, we have to summer meal plan but there are ways to make meal planning easy for summer and won't have you spending lots of time sweating in the kitchen either!
Summer Meal Plan Tips
Create a List of 10 Meals
This is my current favorite way to meal plan has saved me so much time.
Instead of trying to come up with different meals for every day of the month, simply create a list of 10 go-to family favorite meals you know your family loves and are perfect for summer.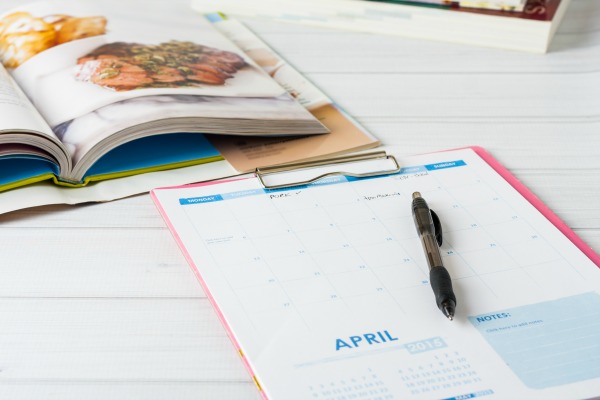 Having this list makes it easy to plug in different meals while planning. You can either pick and choose from the list or just keep the list in constant rotation and repeat after going through it once.
To give you an idea, here is what our current list of go-to summer dinners looks like:
I have this list inside my CHK Seasonal Meal Planner and I just plug the meals into my calendar with the occasional addition of a new recipe.
Bulk Prep on Sundays (or any day of the week)
I've become a fan of using my Sunday afternoons to prep for the week. During the summer I don't have to make school lunches, I plan on using an hour to prep some of my meals, especially for the days I know we will be at the pool or out and about.
Some ideas to prepping on Sunday might include:
Making a big batch of rice for the week
Chopping any vegetables
Placing frozen meat into ziplock baggies with the marinate dressing
Making a double or triple batch of pizza dough and freezing
Browning ground beef or turkey for tacos or meat sauce
This doesn't have to be a Sunday either.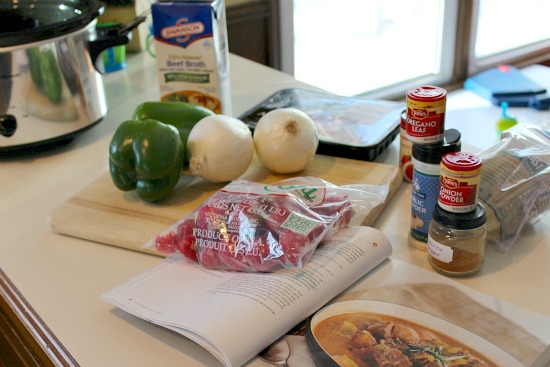 I know Summer weekends are busy. You can set aside an hour anytime in the week.
Make it fun and get your kids on board, especially if one of your summer bucket list items is to cook with your kids.
The Freezer is Your Friend
I love my freezer and I rely heavily on it to not only save me money but also to save me time!
Those Sunday prep tasks I just listed above?
Many of them get placed in the freezer until 24 hours prior to cooking.
I also love to double recipes, like the Grilled Lemon Rosemary Chicken and Cilantro Lime Rice, and place in a gallon-sized freezer bags. They are straight from freezer to the refrigerator to defrost to cooktop type of meals!
The Slow Cooker/Instant Pot is Also Your Friend
I hate to use the oven much in the summer because it heats up the kitchen but I love using the crockpot! It slowly cooks tender and delicious foods yet doesn't add to much heat.
The best part?
I can "make dinner" in the morning before we head out and don't have to do much when we return later in the day!
Recently, the Instant Pot has begun to steal the show in the kitchen.
It's a stinky feeling to come home after a day at the pool to realize you never threw your meal in the slow cooker to cook all day. You don't really want to stand at the stovetop to cook either. So what do you do now?
Throw dinner in the Instant Pot!
It's easy and cooks quickly without heating up your whole house. This is my current favorite cookbook.
Fire Up the Grill
I'll be the first to admit that the grill intimidates me but my husband is the pro!
Summer and grilling just go hand-in-hand.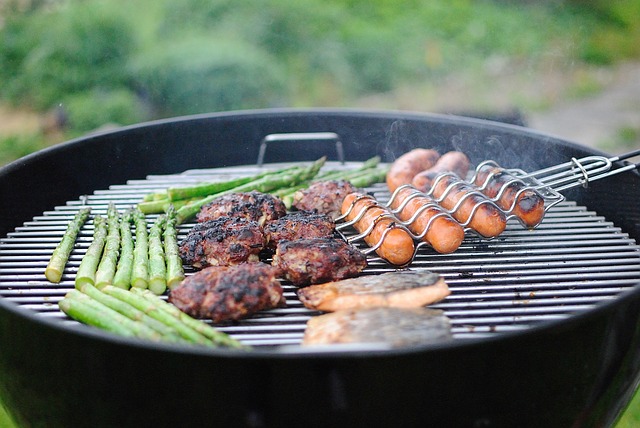 There are so many ways to use the grill to cook simple hamburgers, savory steaks, charred vegetable sides, and even grilled pizza dough!
If you already have a grill, you know how valuable it is. With a few simple grilling tools, you can easily make your whole dinner on the grill without having to heat up the kitchen!
And if you don't have a grill, using a grill pan will also get the job done. I use (and LOVE) my grill pan all year long to get those beautiful grill marks and flavor, even when it's freezing outside.
One Summer Meal Plan Last Tip…
Give yourself grace and permission to use eco-friendly paper plates or disposable tableware periodically. I know, I know… it's always more frugal to use your dishes 😉 but sometimes we just need to give ourselves a bit of grace.
I would much rather spend the hour after dinner sitting on the back patio watching my kids catch lightning bugs then washing a sinkful of dishes.
Some nights (mornings and afternoons too!) we just need to give ourselves a break and choose easy options, disposable tableware is one of them.
Join us tomorrow for the next installment of the Summer Survival Guide, we are going to be talking about some ways to grow our faith during these busy summer months.
What are your quick go-to meals for keeping summer meal planning and cooking easy?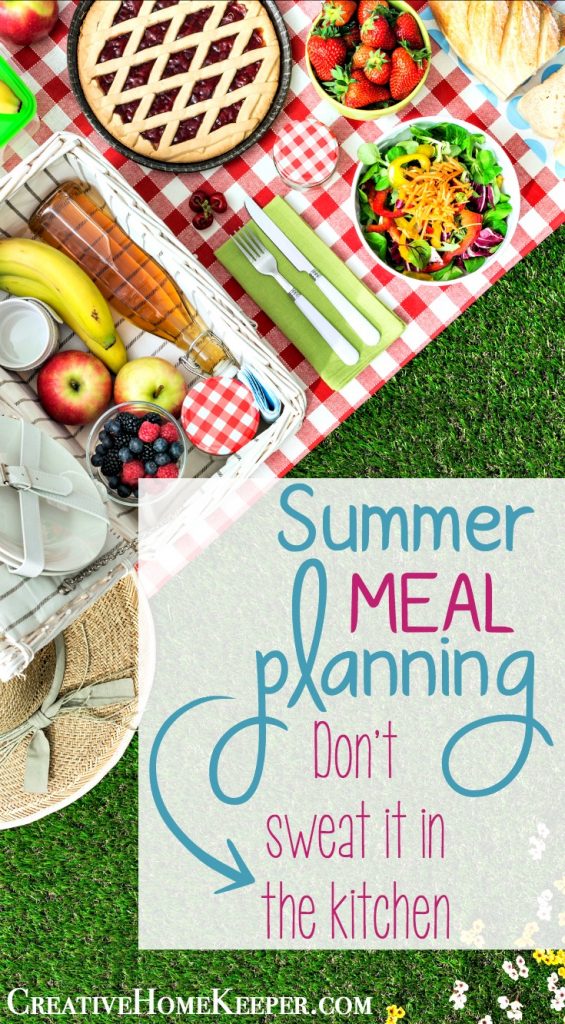 Summer Survival Guide Series Posts
Sanity-Saving Lifesavers for Summer
Summer Meal Planning: Don't Sweat It In the Kitchen this Summer 
More Tools for Your Summer Toolkit