Your Intentional Sanity-Saving Summer Survival Guide
Save your sanity and keep your summer running smoothly, allowing you to enjoy it more, with these lifesavers in the Summer Survival Guide Series. 
When you think of summer, do you think of long, lazy days?
I know that's how I felt as a child but now as a mom, I know better.
Long? Yes… but lazy? Not so much!
Even though there is a bit more freedom to our routines and schedules, I have quickly learned that in order to prevent chaos, meltdowns, tantrums, and tears, we have to be preventative.
Save your sanity and keep your summer running smoothly, allowing you to enjoy it more, with these lifesavers!
Keep a Simple Routine
If you didn't already know, kids thrive on routines. ?
When I let ours slide for a few days, my kids' behavior also starts to descend south.
Summer creates a fine balance between needing a routine yet wanting the freedom to pick up and go on an adventure if the opportunity arrives.
Which is exactly why I believe having a simple routine in place is best.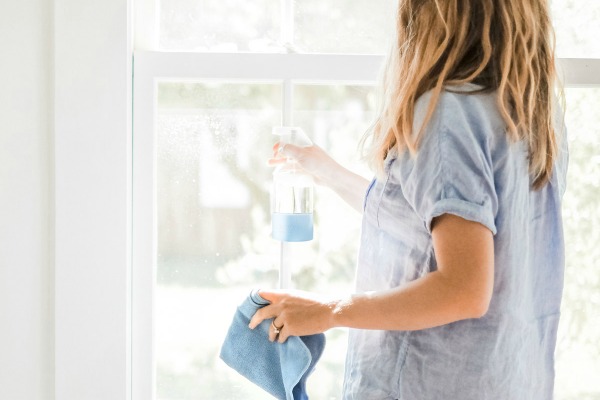 I set up our days around a basic Morning, Afternoon, and Evening Routine. I printed out the printable found in the Your Intentional Summer Printable Pack and placed it on the refrigerator for all to see.
It's similar to our normal school year routine but obviously, we are more relaxed about wake-up times and not having to get out the door by a certain time.
Need help in creating a daily routine? Check out this post: Creating a Daily Routine with a Free Printable
Simple Chores
Unfortunately, the house will still need to be cleaned and picked up on a regular basis. There is no way around it! ?
But summer isn't the time to adopt an elaborate chore system (Is there ever a time?)
To keep things simple yet still allowing the house to remain somewhat tidy with all the comings and going, swim gear, and sandy flip flops, having a simple daily chore system is a must.
Our daily chores are part of our morning routine because who wants to come home from a day at the pool sunburned and exhausted ready to clean house?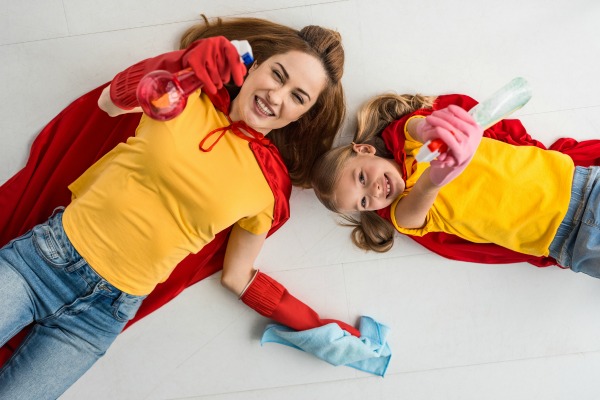 I've been using the Motivated Mom Chore List* for years now and I really do LOVE it! It keeps me on top of everything, allowing me to keep a somewhat neat and tidy house by cleaning a little bit every day.
Not only does it remind me to keep on top of the daily chores (and assign chores to my kids as they are getting old enough to help out) but it also keeps me on track with bigger deep cleaning and decluttering projects.
We spend literally 10 minutes after breakfast, as part of the morning routine, checking off each of the daily chores.
Then we are free to go about a day of fun in the sun without having to worry about doing our chores later in the day!
Need help in creating weekly chores for the summer? Check out this post: Weekly Cleaning Checklist with a Free Printable
Keep Strict Kitchen Counter Hours
Here is a scary reality… we only have 18 summers and I don't want to miss one by being glued to my phone.
Several years ago, I adopted the concept of Kitchen Counter Hours, where my phone remains (face-down) on the kitchen counter for set times.
Unless I'm expecting a call (let's be honest here, no one calls me which makes me happy because I hate talking on the phone!) ? or the kids do something super cute that merits a photo taken, the phone stays on the counter.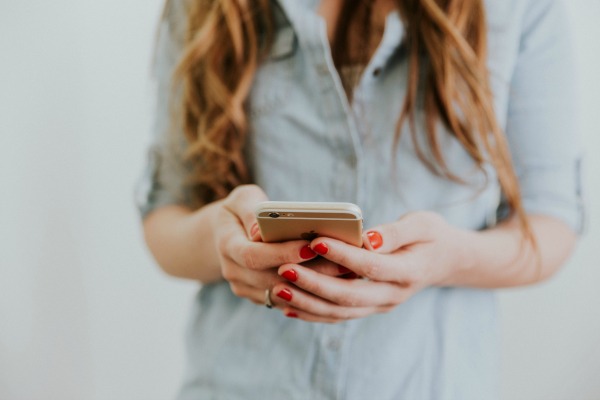 At first, this made me realize how in such a short amount of time I had become addicted to my phone.
I would casually grab it to check one thing here and there but before I knew it, 10 minutes had passed.
Now that the discipline has become a habit, I really do feel much more present in my days not to mention, I'm in a much better mood.
I also now wear my FitBit so I have the time with me always, it even pops up a notification of who is calling or texting me so I can decide if it's worth it to go to by phone. This keeps me from feeling like I need to keep my phone with me at all times.
I would love to keep my phone on the kitchen counter all day but since it also serves as my camera, it's kind of hard to do. Especially since it is one of my summer goals to take one photo a day of my kids!
Need more boundaries for your phone? Check out this post: A Game-Changing Question To Ask Before Picking Up Your Phone
Have Easy Go-To Activities Ready
Do you know those precious little ones of yours?
They need to be kept busy or trouble ensues.
Ask me how I know? ?
That's why having easy and quick ready-to-go activities on hand for those days we stay at home a must.
Don't get me wrong… I firmly believe in the importance of downtime and allowing our kids to be bored but it's unrealistic to expect our children to go for hours on end without some sort of structure or guidance.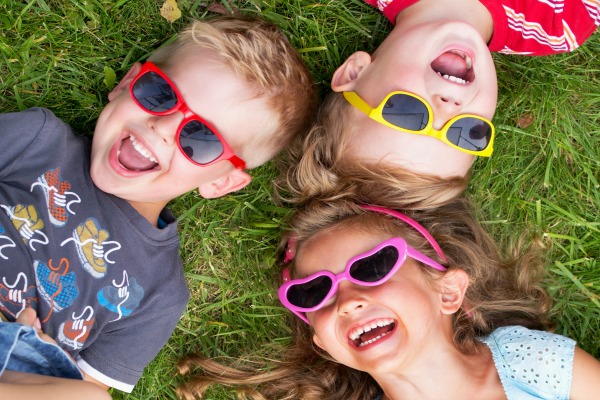 Even back in the good old days of my childhood summers, I distinctly remember my mother pulling out an activity on those lazy days! ?
Easy go-to activities don't need to be complicated or time-consuming.
Simply having a well-stocked craft supply cabinet with plenty of paper, crayons, glue, markers, and stickers can keep their attention for hours (at least for my kids!)
Other ideas might be to pull out legos for the back deck, sidewalk chalk, bubbles, games or puzzles, or any of the other activities listed in the massive list of Summer Fun Activities found in Your Intentional Summer Printable Pack.
I also highly love, and recommend the 2019 Confident Mom Summer Survival Calendar & Summer Action Guide*.
It's a complete summer guide that includes simple activities for every day of the summer and so much more.
I have used this calendar the last three summers, and already have the 2019 calendar printed off with certain days marked off!
Be Prepared
The last sanity saver is to take the time this week to get organized to be prepared for the summer.
Three things to do today:
?Create a simple meal plan (we'll go over this tomorrow!)
?Plug important events from your summer bucket list in the calendar so you actually remember them!
and
?Make sure you have all the summer gear your family will need.
Best summer Tip ? Create a park/pool bag that pretty much remains in the car.
It may include:
Each morning you can add fresh snacks and fill water bottles. Having the bulk of the bag ready to go saves so much time!
Also, if you haven't already, be sure to inventory your kids' clothes and shoes.  Make sure they have everything they need for summer from shorts and swimsuits that fit, to shoes that stay on their feet with velcro that works.
Tomorrow we'll continue our summer survival guide series with easy tips for keeping meals simple this summer.
What are your sanity-saving lifesavers for surviving the summer?
Summer Survival Guide Series Posts
Sanity-Saving Lifesavers for Summer
Summer Meal Planning: Don't Sweat It In the Kitchen this Summer
More Tools for Your Summer Toolkit