He's finally here! 
We are thrilled to introduce the newest addition of the Osborn family to you!
Jackson Titus, although we will be calling him Jack.
He was born New Year's Day at 6:20 am after only a few hours of labor. In fact he was born just 30 minutes after arriving at the hospital! I had been having false labor contractions for almost 2 weeks and was pretty convinced he was never going to come but on New Year's Eve the contractions started to become pretty regular and by 2:00 am I knew I was in full blown labor but still wanted to take my time getting to the hospital.
I didn't use medication for any of my labors but I knew that if I got to the hospital early, I might be tempted to give in to the pressure. Little did I know how quickly he would come. To say this was my easiest labor would be an understatement. I don't want to use the term pain free (because it wasn't) but my contractions were pretty manageable and it was really only when we were walking into the hospital did they start to pick up. The nurses were frantic because my doctor was still at home! Thankfully she arrived and during one final contraction, my water broke and he arrived.
Weighing in at 7 pounds 6 ounces and and measuring at 19 inches long.
He is perfect and we couldn't be any more in love. 
Our hospital stay ended up being a little longer than we would have liked as Jack had to spend 7 days in the NICU due to low blood sugars, jaundice and low platelets. Thankfully everything is resolved and we were so ready to come home!
I'll be sharing more about him over the next few weeks but I knew that many of you were eagerly awaiting an update on our new little man, as well as a name since we don't share the baby's name to anyone (including our family) before the arrival of our children.
My husband has always wanted to name a child Jack, which means God is gracious. I had my heart set on Titus, which means defender, but in all honesty it sounded too close to Silas and I didn't want there to be a constant confusion over the next 18 years as to whose name I was calling! 🙂
We went with Jackson as the legal name because Jackson Titus sounded better than Jack Titus, even though he will primarily be called Jack.
It's funny because I never thought I would want my kids to have a "legal" name and then a "shortened" name but it's funny how life works out, isn't it?
This is also the first child where the middle name didn't have a strong family tie. My son's middle name is my maiden name, Dattilo, since there was no other male on my side of the family to carry on the family name. It was also a way to honor my grandfather who passed away a year before Silas' birth, and my older brother who passed away almost 10 years to the day of Silas' birthday.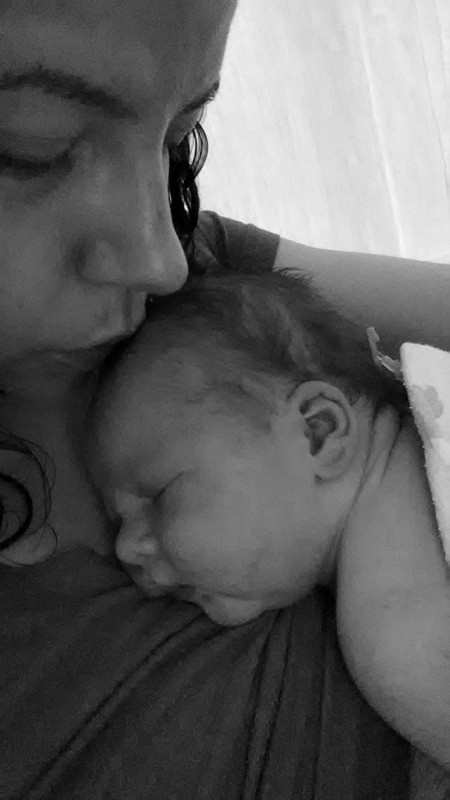 Amelia's middle name, Josephine, is the feminine form of Joseph which is the middle name of my grandfather, father and brother. And in case you are wondering, there really weren't any family names that my husband felt passionate about carrying on. He wanted to carrying on my side of names since my family had been through such heartache over the years.
Picking baby names has always been hard for me, as a former teacher there is often different impressions given off by name associations, but I so love my children's names… Silas, Amelia and Jack…. even though they are all beginning to become popular again.
Thank you so much for all the thoughts, prayers, encouragement thus far, they have been so appreciated. I feel incredibly blessed and loved!
I'll be sharing more in the coming weeks… but for now the reality of having a 3 year old (who will be four in about a month), a 2.5 year old and a newborn is setting in! 
Oh and in case you were wondering, I had worked ahead in December to plan some amazing guest posts as well as a roundup of my favorite posts. So that is why you are seeing new posts published here 🙂
Plant God's Word Deep in Your Heart!
Download your free Scripture Graces Quick Start Guide to Writing Through the Bible today!

Join the community of over 8,000 women who are learning how to prioritize their home life while nurturing a thriving faith with a little bit of encouragement delivered weekly to your inbox -- plus get this FREE workbook!