Marriage & Motherhood: What is a Creative Home Keeper?
In yesterday's post we began our discussion on what a creative home keeper is. Today we are going to look at what our responsibilities are as Christian women.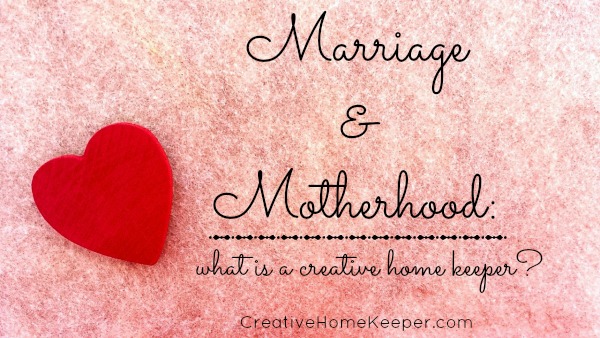 There are 3 main responsibilities that come first in our lives:
Our relationship with the Lord
Our relationship with our husbands
Our relationship with our children
Those are the 3 main relationships that we must tend to first, everything else (extended family, work, ministry, etc.) all should come last.
Sounds harsh, right? Especially since these things are not necessarily bad things. It's not that our work, ministry, and even family relationships are not important (I think they are very important), it's just that we have to first seek after the Lord, and love our husbands and children.
Our responsibilities as women who are seeking after God's own heart are:
to be obedient to the Word of God
love, respect, and submit to our husbands
nurture, love, and mold our children
By today's modern culture, these things are not exactly looked well upon (especially the part about submission to our husbands! We'll get to that later, I promise.)
Along with loving our husbands and children, we are also given the responsibility to manage and watch over the affairs of the home. That is some serious responsibility!
Yesterday when we translated the passage in Titus 2:3-5, we came across the term watchers. Another way to think about it is that as keepers of the home we are watch-dogs of the family; We are the guardians.
Keeping the home is so much more than cooking and cleaning (all important), but more about your heart, your attitude, and the way you manage your household. We should be in constant communication with God as He leads us and guides us to be home keepers.
Now let's talk about our specific roles as women in regards to our relationships with our husbands and children.
We are called to be a help-meet to our husbands. We can do that by:
keeping a loving attitude
willingness to serve
praying for and with our husbands
ministering to his needs
submitting to his authority
Some of those words are not popular today. Serve and submit tend to have a negative tone. However one of the greatest analogies that I have heard about submitting to our husbands is that submitting means to come under and lift up.
We can lift up our husbands by prayer, acts of service, showing respect, and loving him. Our husbands face a ruthless, cold world out there every day.
If you are not praying for our husbands, who is?
Now I realize that for some women this is an incredibly painful and sensitive subject. Maybe your husband is cruel, distant, or not even a Christian himself. Sweet sisters please don't give up hope. Our Lord promises He will never leave or forsake you, He is always with you. Continue to pray for your husbands. There are countless stories of men who have turned the path due to the prayers of their faithful wives.
Now let's talk about our roles as mothers. Our goal is to teach our children, lead them to good character, encourage them to explore their gifts and talents, and to teach them to love the Lord.
Faithful mothers:
Pray for their children
Model prayer
have God's word hidden in their hearts
I don't know about you, but I easily become so overwhelmed at my role of being a mother. I have three little ones God has in-trusted me with to teach them about Him. I can't do it on my own, and neither can you. Thankfully we have a Faithful Father on our side who gives wisdom and grace to those who seek it.
There are many, many resources out there about how to be a Godly wife and mother, too many for me to try and summarize. The best advice I can leave you with is to pray daily (heck most days there are hourly prayers being sent north from my lips!). Pray for God's guidance and wisdom as you love and serve your family.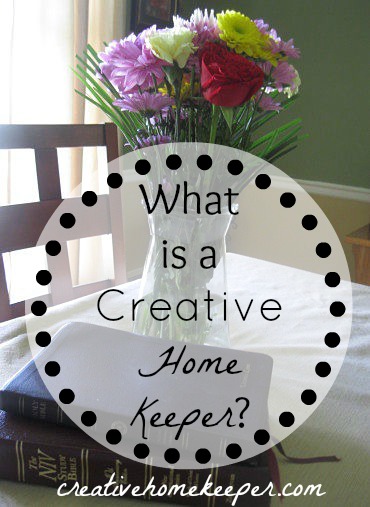 Tomorrow we will continue this series moving into our roles as keeper of the homes,and what that looks like as we tend to our physical homes. See you then!