You can have a thoughtful, peaceful, joy-filled and intentional holiday season keeping your focus on what truly matters.
Your Intentional Holiday Planning Toolkit is designed to help you navigate through the holiday season. This complete planning resource will help you experience more peace and joy this holiday season.
Earlier this week my kids were in the living room belting out a round of Falling Leaves combined with a never-ending chorus of Jingle Bells. The combined song can only mean one thing…
The holidays are almost upon us!
Currently, we are still in the midst of fall but with each falling leaf and turning page of the calendar, we are inching closer and closer to the holiday season beginning with Thanksgiving, leading into Advent and ending with the party horns of New Year's Eve.
The last months of the year are my favorite but they are also busy, busy, busy!
The calendar quickly fills up with more activities than there are days to fill them. The budget balloons to near exploding with the purchase of gifts, event tickets, groceries for holiday meals, decorations and so much more.
Before long we are left spinning out of control and all too quickly the holiday season is over and we are left wondering where did the time go?
We start the season with good intentions, well-laid plans, and ideas but before we can even make a plan, the calendar starts to move faster than we can keep up with.
We desire to be intentional with our families during the holidays; to celebrate well thought out traditions, journey through a season of Advent, spend time making cherished memories and, most importantly, celebrate our Savior's birth.
Instead, we end the season feeling flustered, exhausted, and overwhelmed. All of those plans and intentions remain undone and feelings of guilt, not to mention regret as we look at our dwindling bank account.
Does it always have to be like this?
I don't believe so!
In fact, I believe you can have a thoughtful, peaceful, joy-filled and intentional holiday season keeping your focus on what truly matters.
When it comes to preparing for an intentional holiday season, I break my planning into two parts: preparing my heart & preparing my home:
Preparing Your Heart for the Holiday Season
Do the holidays make you anxious? Does family drama and conflict suffocate you? Are you drowning in the weight of expectations placed on you or that carry yourself?
I've been there too, believe me!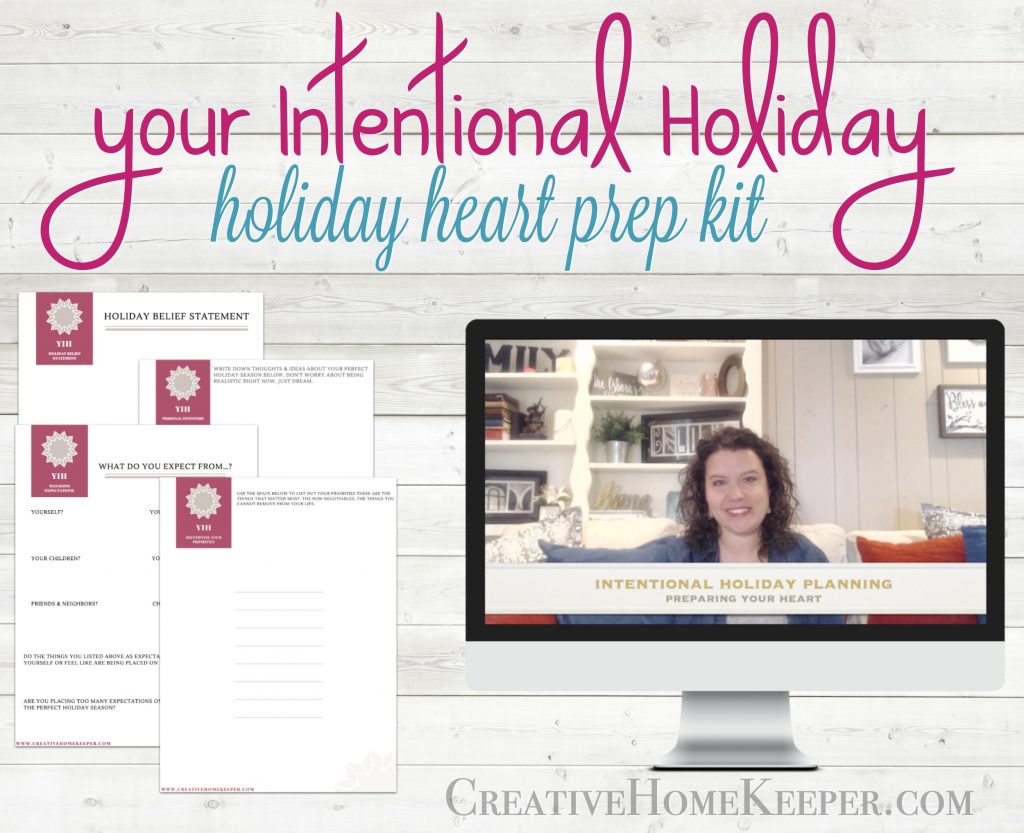 My personality tends to absorb the negative energy of others and, being the people pleaser I am, I used to easily become the doormat for others. Not anymore! I've learned a few things over the years, the main being it helps to prepare my heart for the holiday season.
You know how much I love evaluating my priorities and living by a personal mission statement, right? 😉
Well, I stand by those throughout the entire year, including the holidays when things tend to get crazy.
Together with my husband (and someday with our kids as they get older), we sit down and evaluate what's important to our family during Thanksgiving and Christmas.
Did you catch that… our family. Not our extended family, our friends or anyone else.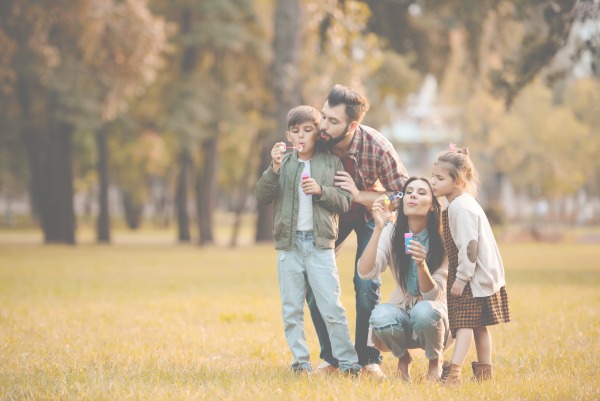 We sit down and map out what matters most to our family during the holidays and create a holiday belief statement that guides us to what we say YES and NO to.
It has helped immensely in preventing conflict. And yes, there will always be someone upset or disappointed with our choices. We can't please everyone but we do have to do what's best for our family.
Preparing Your Home for the Holiday Season
After setting out what we think is important for our family during this time of year, we start planning what that means for our family and home.
How will we celebrate Advent? What activities will we commit to? How will we approach simple & intentional gift giving? Does our calendar match our holiday belief statement? Is our budget set?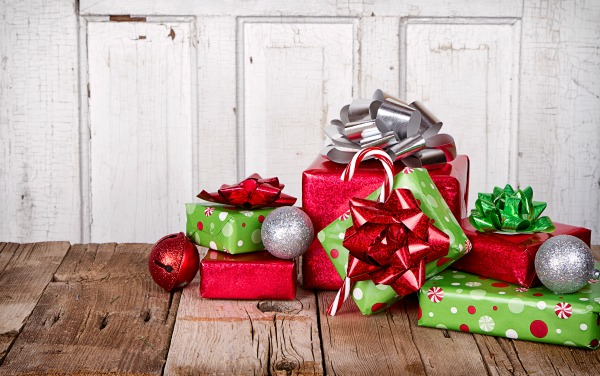 Again, planning for all of these things really does help alleviate any conflict, unrealistic expectations or feelings of disappointment.
As a family, we are united and on the same page as to how we will celebrate and journey through the holidays.
Are You Ready to Plan for Your Intentional Holiday?
I created Your Intentional Planner: Heart & Home Planning Toolkit with you in mind because I believe all should have a joy-filled holiday season.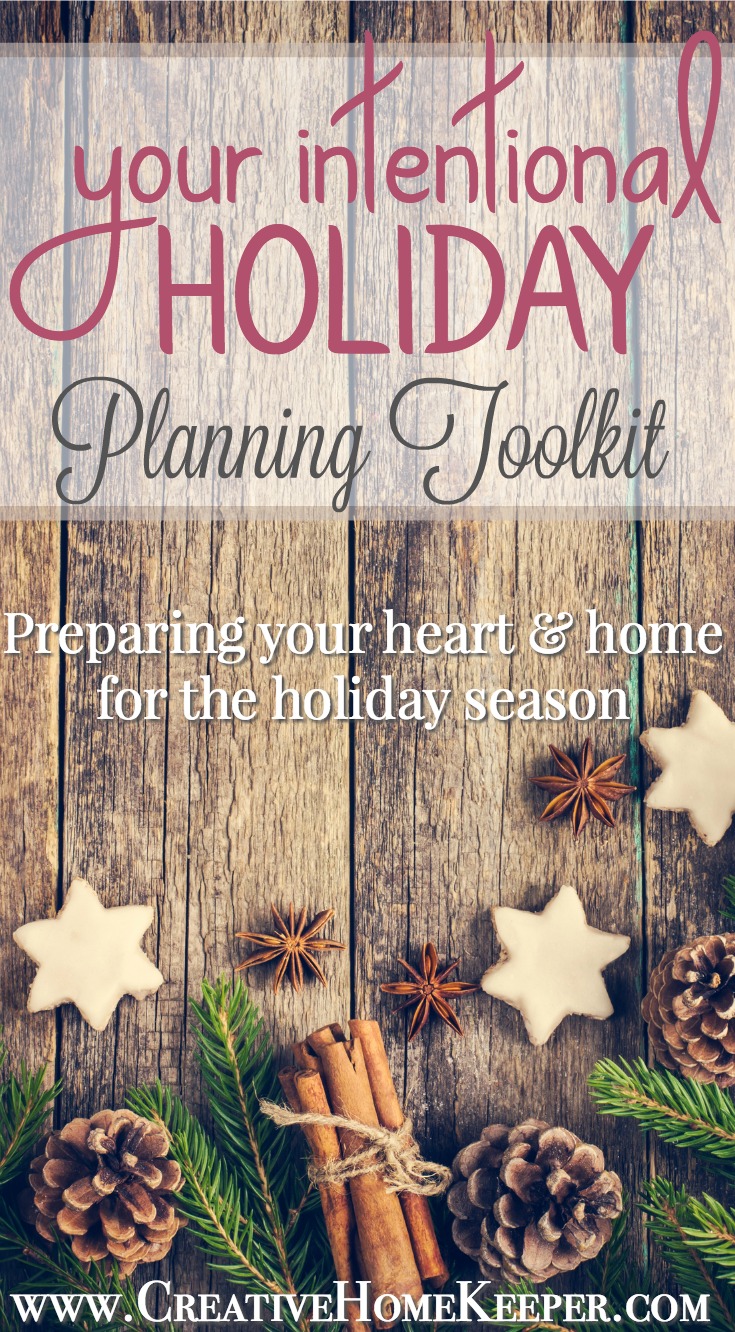 Your Intentional Holiday Planning Toolkit is a complete holiday planning resource designed to help you navigate through the holiday season.
This planning toolkit will help you experience more peace and joy this holiday season and beyond. Head here to learn more & enroll today before the price goes up!

Does creating a Christ-Centered home feel overwhelming?
It doesn't have to be!
Join our community and get the encouragement & guidance you need to find real joy & purpose in your homemaking today! To get started, you'll also get my FREE guide: 10 Easy Ways to Create a Christ-Centered Home!
Plus, when you join the Creative Home Keeper community you will join over 5,000 other women (just like YOU) who are becoming equipped to create a Christ-centered home and are transforming their hearts towards homemaking once and for all!
*By joining the Creative Home Keeper community, you agree to our Privacy Policy.