Indoor Activities for Energetic Kids this Winter
Winter is rough when you are stuck inside with little ones. They have so much energy that they need to "run" off yet when it's cold and snowy outside, it's hard to bundle everyone up and venture out. Not to mention the frustration when you finally get everyone dressed before one child proclaims those dreaded words…"I have to go potty Mommy!"
With a newborn this winter, we aren't getting outside at all so I have to be creative as to how to let my little ones expend all their bundled up energy. I love the ideas that Amanda is sharing today on indoor activities for energetic kids during winter. And don't let the photo fool you, these are GREAT ideas for both boys and girls. I think idea #2 is so creative and am excited to play that game with my kiddos this week!
Guest post by Amanda from Queen of the Land of Twigs 'N Berries
Like many other boys across the country, mine seem to have boundless energy from the second the wake up until bedtime.  I struggle to keep up with them on a daily basis  By living in Chicago we are victims of Mother Nature's brute force, and as a result we are confined inside often.
So after a few rough winters and sweltering summers, I have found some great ways for my boys to get their energy out in a safe and fun way.  And the best part?  Most homes already have many of these items, so you don't need to purchase much in order to have fun.  Just be sure to have some water nearby–you're going to need it!
Putting Your Mattress To Use
I know, I know, there is even a song about "No More Monkeys Jumping On the Bed."  But what if the bed was a mattress that was in a low and safe position?  Or propped up to serve as a ramp for cars, balls….and toddlers?
My boys absolutely love using their old crib mattresses as mini-trampolines, as well as ramps for climbing and sliding.  They bounce, twirl, and race their hearts out, as well as end up needing to take many "water breaks" because they are so exhausted from all the fun.
Just be sure to keep your little monkeys as safe as possible by putting pillows around the mattresses, as well as keep heavy toys (such as the huge Melissa and Doug wooden trucks my boys adore) away from the ramps…they hurt coming down.
This mattress based activity ensures a great physical outlet for their energy, and also leads to much easier bed times since they are so wiped out.  Success!
Color Sorting Hopscotch
 We inadvertently came up with this game while decluttering after the holidays since my boys had an obscene amount of toys that needed to find new homes.  While we were sorting the toys into "keep," "toss," and "donate" piles, we started talking about how we could group the toys in other ways.
 At the time my little one was learning his colors and his big brother was showing him all of the orange toys, red toys, etc.  That got me thinking that I could have them sort their toys in a variety of ways…and of course, make it into a race.  Because what little boy doesn't like to race, right?
 Working with my guys, we taped different sizes of colored construction paper to the hallway floor.  Next, we dumped all of the toys into a giant pile (which made my Virgo heart beat rapidly–I hate messes!) and then matched up a certain Lego/figurine/ball with a colored piece of paper.  After practicing the concept, I then took out my stop watch to see how fast my boys could accurately match the toys to the correct colors.
 Not only was this a fun learning activity, but it also was a great way to have my boys get their energy out in a physical and unique way.
 Obstacle Course
 Are your kids climbers?  It's funny but mine shy away from climbing walls and other structures when at the park, but they love to scale our couches, beds, etc. at home.  So I indulge my little mountain climbers every once in a while and set up an obstacle course for them.
 Using a few toys that we already have, such as a tunnel with about 50 small balls, I set up different obstacle courses throughout our house.  Since my boys tend to view the hallway as a runway, we use that to our advantage and then put obstacles in front of their path.
 What kind of obstacles have I thrown at them?  A tunnel to crawl through, an ottoman to climb over, a tricycle to ride, a hoola hoop to jump through, a laundry basket filled with play balls…the options truly are endless.
 Just like with the other activities, however, you need to make sure you have any hard surfaces padded with pillows or other baby proofing materials so that everyone stays safe and can focus on fun.
 Be as creative as you while creating your obstacle course, but remember one key thing:  simplicity.  Simplicity really is best, because when the rules or activities are too complicated, your little ones can get easily frustrated and can go from sweet to sour in mere seconds.  Trust me.
 By the time we have completed just one of these activities, my boys are pretty wiped out and ready for more slower paced activities, such as creating a snow filled construction site or an of these 25 indoor and screen-free activities.
What do you do with your little ones to burn off energy when cooped up inside? 
Looking forward to hearing some of your ideas!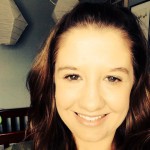 Amanda is a thirty something mom of two little boys in Chicagoland.  While taking a break from teaching, she and her sons are exploring everything Chicagoland has to offer for families, highlighting free family activities, connecting with local small businesses, and creating a happy home for ALL of her boys. You can find here blog here.