Gospel-Focused Homemaking Books for Your Heart & Home
Homemaking is one of those terms that packs a lot of different opinions but when we begin to understand what gospel-focused homemaking is it changes both our hearts & homes.
These 9 must-read Gospel-focused homemaking books are a must-read for any Christian woman who wants to dig deep into Scripture to examine truths & practical ideas for the home.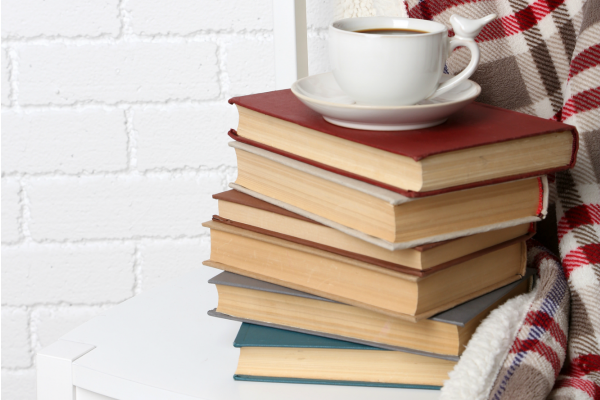 Homemaking is one of those terms that packs a lot of different opinions among individuals, some may even have really strong opinions when asked what homemaking means.
The truth is that homemaking can mean a lot of different things, it's not just about staying at home, cleaning, cooking, and caring for your family. Those certainly are primary roles that fall into the homemaking category but I believe that there is so much more there.
Did you know that all of us are homemakers regardless of what age or life season we are in?
It's been a truth and lesson I have been unpacking over the years. My own definition and understanding have changed and evolved over the years but something that remains constant is the truths about my role as a homemaker found in Scripture and expanded on in some well-written, Gospel-focused books that address the issue of our hearts towards our home.
There are many many books written on the topic of homemaking but few that are Scripturally sound and really address more than just how to do the basic homemaking tasks.
The books below are books that I have read recently, and a few that have stuck with me over the previous years, that has transformed and shaped my heart towards my role as a homemaker through the changing seasons.
9 Gospel-Focused Homemaking Books for Your Heart & Home
About the Book: "When the work of the home fills our days, it is easy to get disillusioned and miss God's grand purpose for our work. As image-bearers of the Creator who made us work, we contribute to society, bringing order out of chaos and loving God through loving others—meaning there's glory in every moment. In this encouraging book, Courtney Reissig combats the common misconceptions about the value of at-home work—helping us see how Christ infuses purpose into every facet of the ordinary."
My Thoughts: I am currently, slowly, reading through this small book but I became familiar with it recently when I heard Jami interview Courtney and quickly added it to my TBR list. One idea that is still fresh in my mind is, "It is in the mundane moments, the moments where we live each and every day, where we come to see the true greatness of God and His love for us." 
About the Book: "An easy, practical 31-day plan to get you moving and have your house looking and feeling fresh. But even more than that, you'll gain a new vision for the home of your dreams, and how to make it a place of peace, comfort, and community."
My Thoughts: I first followed Sarah Mae's 31-Day blog post several years ago, then read her ebook so it's been a fun journey to see how a blog series has adapted over time. But I seriously love the book because not only does she share practical and easy daily assignments to get your home in order, she also addresses the heart issue too. So many of us feel like we fail as homemakers because we struggle to really understand what homemaking is to begin with. This book covers so much of that!
About the Book: "In this unique book designed to help your family enjoy and celebrate every month of the year together, you'll discover the secrets of a life-giving home from a mother who created one and her daughter who was raised in it. Together they offer a rich treasure of wise advice, spiritual principles, and practical suggestions. You'll embark on a new path to creating special memories for your children; establishing home-building and God-centered traditions; and cultivating an environment in which your family will flourish."
My Thoughts: I love everything Sally writes, I'm a fangirl 🙂 I will say that after reading all most all of her books, a lot of her stories and told in almost all of them but I really loved her daughter's perspective of being raised in a life-giving home. There were many golden nuggets sprinkled through the pages of this book as to how to develop and cultivate a heart towards the home.
About the Book: "In A Simplified Life, you'll find Emily's strategies, systems, and methods for permanently clearing the clutter, organizing your priorities, and living intentionally in 10 key areas—from your home and meal planning to style and finances, parenting, faith life, and more. Emily will show you how to truly make the most of your days with realistic, achievable, and tactical tools."
My Thoughts: More practical than addressing the heart issues of homemaking but Emily really hits the nail on addressing why a simplified life is attainable and desirable. Throughout the chapters are assignments of things to do around our homes and our calendars to remove the excess clutter (both physical and emotional) so we can create the home and life we desire. Plus, the book is just gorgeous!
About the Book: "In this book of instruction for women of all ages, Carolyn Mahaney explores seven virtues from Titus 2 that have transformed her life and the lives of countless other women. Learn how to live with true feminine appeal and become a woman who lives for God and helps others to do the same."
My Thoughts: It's been a few since I have read this book, but I still find myself flipping back through the pages often. This book covers a lot of ground and gives a lot to chew on but if you struggle with understanding what God has to say about our roles as women and mentors (both in and out of the home) this book is for you!
About the Book: "There's nothing easy about being a mother. Women need the support and input of other moms. In "No Ordinary Home", the author addresses these needs from a biblical perspective, sharing her own personal experience of leaving a job she loved and dealing with issues of self-worth and identity that accompanied her decision to become a stay-at-home mom."
My Thoughts: This is an older book (written in 1995!) so it might be harder to find but still is incredibly relevant for today's homemakers. I will caution that this book is primarily written for stay-at-home-moms but I believe there are lots of practical tips you can take from it regardless of your current season.
About the Book: "Make your table a place where your family and friends long to be―where they will find rest, renewal, and a welcome full of love. In The Lifegiving Table, Sally shares her own family stories, favorite recipes, and practical ideas to help you get closer to the people you love . . . and grow in faith together."
My Thoughts: I love everything Sally writes and value her as a trusted mentor and encourager to women. She writes from the heart and from her years of experience, and everything she shares is rooted in Scripture.
I actually listened to this on audio but also have a hard copy because there were so many times I had to pause and make a note in my book, which leads me to believe I should have just read it to begin with! 😉
What homemaking books have impacted your hearts towards your home?