Looking for some creative gift ideas for the summer season? Between Mother's Day, Father's Day, graduations and weddings, summer is a busy season but you don't have to blow your budget.
Think outside the box and create meaningful themed gift baskets to make truly unique gifts everyone will love!
The next few months seems to be one celebration after another. Teacher Appreciation, Mother's Day, graduations, Father's Day, Bridal Showers, Weddings, Baby Showers and summer birthdays… it's quite the busy season!
When you usually think of the gift giving season, minds automatically turn to Christmas but the summer season can be just as intense too.
It's so special to celebrate with a dear friend or family member as they pass through an important milestone.
With these important events, it's also fun to honor them with a special and thoughtful gift but you don't have to break the bank either.
There are plenty of thoughtful and frugal gift ideas, whether they be complete DIY projects, semi-homemade or completely purchased from a store.
I'll be completely honest with you, I'm not a DIY kind of girl, both for myself and certainly not to give as a gift but one thing I love to do is add personal touches to gifts I purchase so they appear to be more thoughtful then just a purchased item wrapped with a card attached to the bag.
Gifts isn't necessarily one of my spiritual gifts but I do love to spend time thinking and planning how I can bless and honor those who I love the most.
I enjoy building a gift around a theme to create a unique and special gift. Sometimes this requires a little bit of extra effort but it's something I enjoy doing, especially since there isn't a single crafty bone in my body to make a beautiful DIY project!
The other day I shared with you the massive homemaking library that is available for a few days. There is a fairly good chance if you purchase one you wouldn't use all 100+ of the ebooks, resources and bonus products offered but you can give away some (once) as long as you don't keep it for yourself.
You have a unique opportunity in that you have your hands on a large variety of inexpensive gifts you can creatively and thoughtfully turn into thoughtful themed gift baskets.
Here are just a few creative gift ideas I thought of to put together but really the options are endless!
Mother's Day
Mother's Day is literally right around the corner and the Ultimate Homemaking Bundle really does tailor beautifully for all your mom friends.
The obvious gift idea would be to just "gift" them an entire bundle. For only $30 you can give them a gift of so many resources for their home, marriage, motherhood and personal care.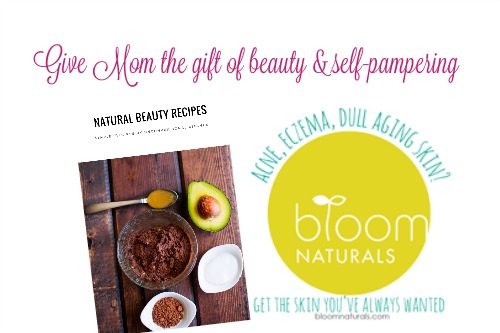 I also love the idea of printing out a copy of Natural Beauty Recipes and pairing it with the credit from Bloom Naturals for a luxurious lotion or cream in a gift basket. Their eye and lip cream is heavenly! While you are at it, you can place a few other eBooks on a thumb drive for them to enjoy at their leisure.
Graduation & College Dorm Package
Graduating from high school or college is a huge accomplishment and for most it means living on their own for the first time. College cafeteria food leaves a lot to be desired in the nutrition department but thankfully most dorms and apartments allow for small appliances.
Purchase an inexpensive blender and then put 80 Green Thickies Smoothie Recipe eBook on a thumb drive. Help them eat healthy and fuel themselves with great brain food.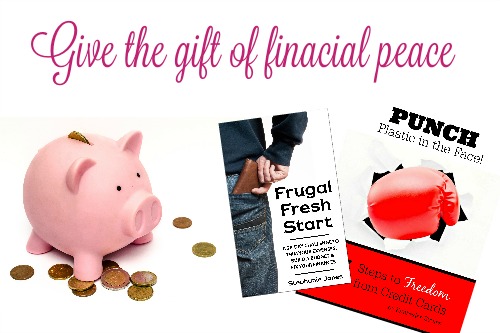 Another creative idea, if you are giving a large monetary gift, is to give it along with copies of Frugal Fresh Start or Punch Plastic in the Face: 5 Steps to Freedom from Credit Cards. Help your favorite grad get on the right track to financial responsibility from the get to!
Father's Day
Forgo the usual tie this year and get a little creative with your favorite man (I will say that these gift ideas are from a wife to her husband perspective!) 😉
Give him a great message. Our husbands have a lot of stress working and caring for our families. Use the Melt Message bonus (totally G-rated in case you were wondering) to spend some time pampering your husband.
You could also order one of the beautiful prints from Hope Ink to place in a frame for his office. There are several that aren't overly feminine and would look great in a masculine frame.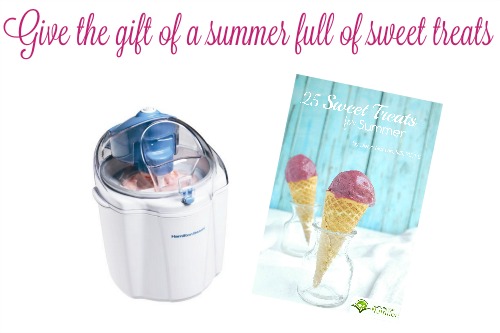 If your husband loves his sweet treats, purchase him an ice cream maker and print off 25 Sweet Treats for Summer. This is one the whole family will enjoy!
Teacher's Appreciation
Teachers have worked hard this year! Aside from my favorite teacher appreciation gifts, here are a few more ideas to honor your child's teacher this year.
If you know she would enjoy and value it, you could also "gift" the Ultimate Homemaking Bundle towards her or place several of the resources on a thumb drive.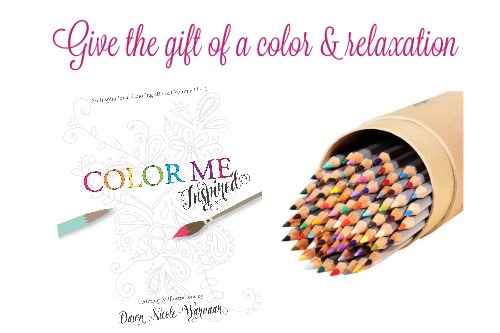 Purchase some high quality colored pencils (for her, not the classroom!) and print off one of the three adult coloring books in the bundle. These will encourage him or her to relax over the summer break!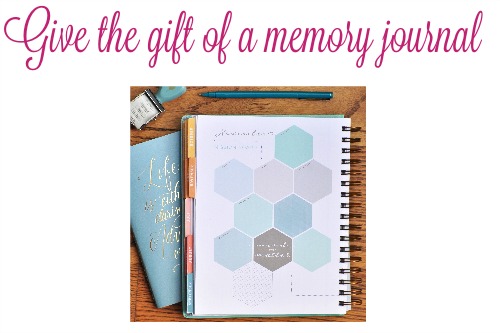 My favorite idea is to use the inkWell credit and purchase a journal. Have your kids, perhaps even the whole class, write personal letters of thanks and favorite memories from the year. What a treasured keepsake this would be!
Bridal Shower or Wedding Gift
There are many fabulous gift ideas included in the bundle, too many to mention so I'm just going to give you my top 3!
Purchase the crockpot they have on their registry and then place 81 Quick and Easy Favorite Slow Cooker Recipes, Crockpot Chicken Freezer Meals eCookbooks, or Slow Cooker Freezer Meals Volume 1 & 2 on a thumb drive. An instant library of recipes for the beloved slow cooker!
Fill the cleaning caddy with the cleaning products from the Grove Collaborative bonus offer and print off Cleaning Around the Seasons and the cleaning checklists available in the resource library, print them off in color and bind with a laminated cover. Help the newlyweds learn effortless cleaning skills early on in the marriage.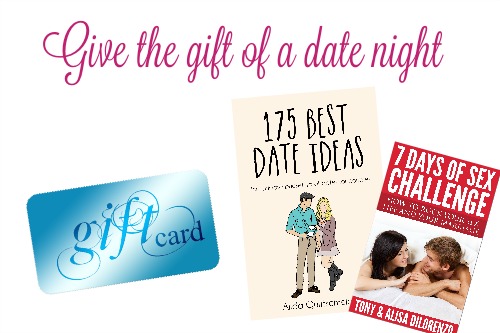 Print off one of the marriage eBooks (there are a few that will encourage them to continue dating each other and to keep the "spice" alive!) 😉 Pair it with a gift card for a fun date at a favorite restaurant or activity you know they would both enjoy together. They will learn to love date night and make it a priority. 
Baby Shower
Celebrate the pending arrival of your sweet friend or family member's new baby. There are several ideas for both new and experienced moms alike!
Frame one of the Hope Ink prints in a beautiful frame for the new baby's nursery. There are so many beautiful prints to choose from! These would add a lovely touch to the nursery, especially if you think of the colors from the nursery. 
Print off Help Baby Sleep: The Exhausted Parent's Guide to a Restful First Year and place in a gift basket with a swaddle blanket, Sophie the Giraffe and a gift card for a Mani/Pedi for the new mom. You can also print off a copy of Mindsets for Moms for fresh encouragement. Mama may not get a whole lot of sleep, but at least she will find encouragement to enjoy this temporary season. 
Similar to the teacher's appreciation gift idea, use the Ink Well credit to purchase a journal so the new Mama can start her own Memory Journals for her children. This is my personal favorite keepsake idea! 
Kid's Birthday
Yes, you can even use this year's bundle to put together some gift ideas for any upcoming summer birthdays your children, or their friends, might have. Here are my top 2 kid's birthday gift ideas…
My kids LOVE their Green Kids Craft Boxes, they practically wrestle over the mailbox when a new one arrives! They make perfect birthday presents, especially since everything you need to complete all the projects are right there inside each box! Kids will enjoy all the fun and creative hands-on crafts and science facts. This is a complete discovery in a box kit! 
Know a kid who loves helping Mommy in the kitchen? Print off Kids Cook Real Food Recipe eBook and place in a gift basket with kid-safe measuring spoons, utensils, mixing bowls and apron.
As you can see the gift giving ideas from this year's bundle are endless, these are just a few of the ideas, there are so many more you could do!
What are some creative ideas you have for gift giving this season?