Easy Ways to Get in God's Word Daily… Even When You Are Exhausted!
The other day I shared why it's so important to invest in ourselves physically, emotionally and spiritually. Today I wanted to focus more on our spiritual health… our faith and our hearts.
Recently I asked my email subscribers to share their greatest struggle in growing their faith. The answer I read again and again was how to find the time to get in God's Word daily.
Many of you are moms in the crazy, frantic season of motherhood (from littles, older children, and teenagers). I kept hearing that it doesn't matter what season you are in, time is always a factor.
It sounds nice, to have these beautifully long and peaceful quiet times to read our Bibles and journal next to a warm scented candle, drinking a piping hot mug of coffee or tea with gentle worship music playing in the background.
In reality, though, that scene just doesn't happen.
More likely you have a crying baby or a precocious toddler who needs immediate attention. You don't dare to light a candle around your crazy crew. That hot mug of coffee? It's ice cold now because you don't have time to drink it once poured. And gentle worship music is replaced by the wretched sound of the most annoying toy on the planet (Dear God, please make the batteries run out soon!)
Early morning quiet times are non-existent because even though you try to wake up early, you are just so stinkin' tired!
Please tell me you can relate to any of this?
Perhaps you don't have little ones, maybe it's the sound of the dog barking, the loud music your teen plays or any other list of reasons why quiet doesn't exist. The reality may be your house is anything less than quiet.
So how do you actually get yourself into God's Word when life is loud, crazy, busy and exhausting?
These 4 easy ways are what has saved my life in recent years when it comes to filling my heart and my mind with the living giving truth that only comes from Him
Listen to the Word
After the birth of my first son almost 6 years ago I discovered for the first time what sleep exhaustion felt like. I was a walking zombie!
I also discovered just how necessary time with God was.
The new baby brought about so many urgencies to be in the Word and to pray without ceasing like never before. The problem? Any time I tried to read the itty bitty words in my Bible my eyeballs started to weigh like ton of bricks. Keeping them open was a real challenge, one I failed more than I can remember.
It was during this time when I discovered the value of LISTENING to the Word. I might not have been able to read God's Word but I could certainly listen to it!
We live in a day and age where not only do we have access to just about every translation of the Bible we could ever need at our fingertips, we also have access to audio recordings too.
You can purchase the Bible to listen to in CD form or download, you can check it out from the library or, my personal favorite, you can listen to if for free from a variety of Bible Apps. My personal favorite is the YouVersion Bible App.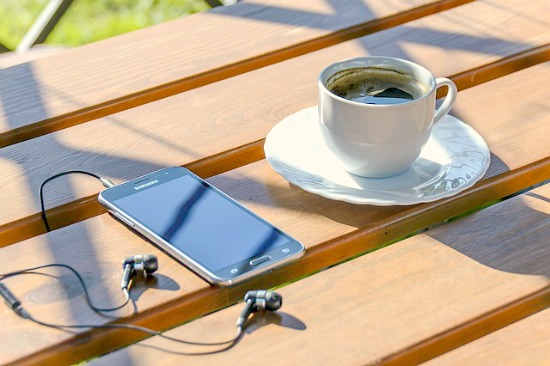 It's totally free to download (they do have some paid reading plans but 98% percent of the features are free) and you literally have access to every single Bible translation to read and most of them have an audio option to listen to.
Turn the Word on to listen to while you are driving, cooking dinner, folding laundry, or sitting in the comfort of your glider rocking a nursing baby. Listening to God's Word is the best way to fill your heart when life is crazy busy and you are beyond exhausted.
An added bonus: Play the Bible while your kids are around so it can fill their hearts up to!
Write the Word
In recent years I have come to love the discipline of writing out His Word. Instead of passively listening or reading, writing helps His Words to flow from my heart and brain down to the paper.
I'm a hands-on learner. Taking notes and physically doing something is how I learn and how the lessons stay in my brain.
Writing the Word is an active process.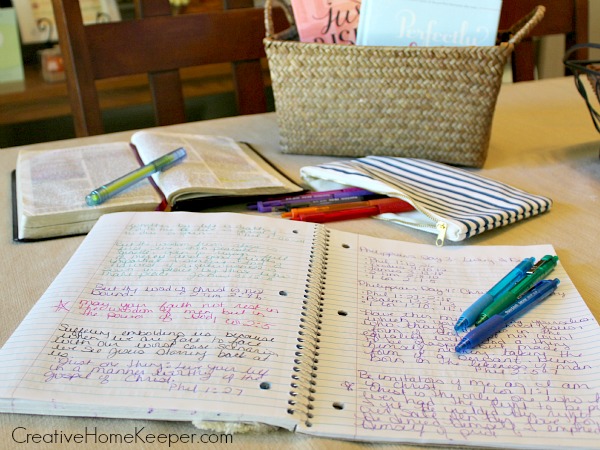 I have a simple spiral bound journal that I keep in my Bible book basket. I use it to record my prayers, gratitudes and for writing out the Word.
I use the She Reads Truth daily Bible reading plans. I aim to write a short passage every day, maybe 3 to 5 verses. Sometimes I write the whole passage out, depending on the length. I write word for word, sometimes I transpose the Scriptures into a prayer from my heart.
An added bonus: Have your children write out a verse or two also. Not only will it help plant God's Word in their hearts but it will also help them as they practice their letters and sentence writing skills!
Read the Word Aloud
Remember the noisy and crazy loud house I described above? Yea, that's my reality. Sometimes Most of the time I have to read aloud anything if I want to process it.
Not only does reading aloud a passage of Scripture help me process it, it also becomes more alive to me. Just like listening and writing the Word, reading it aloud turns a passive activity into something active.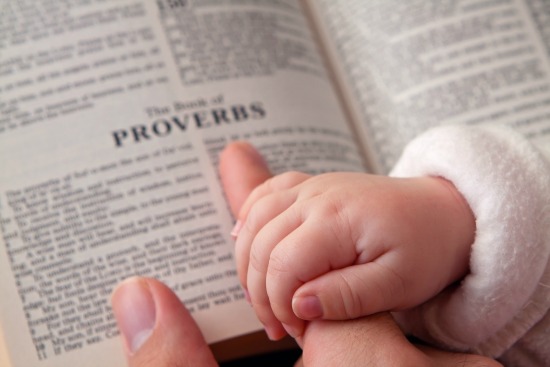 I am speaking God's Word, allowing His Words to flow from my brain to my heart out of my mouth.
An added bonus: Read the Bible aloud to your kids. They are like sponges and absorb just about everything, no matter what age!
Storybook Bible Reading
Ok, I'm just going to throw this one out there…. reading aloud from our children's Bible to my own kids has greatly impacted my faith. There are high-quality children adaptations that are wonderful for your whole family.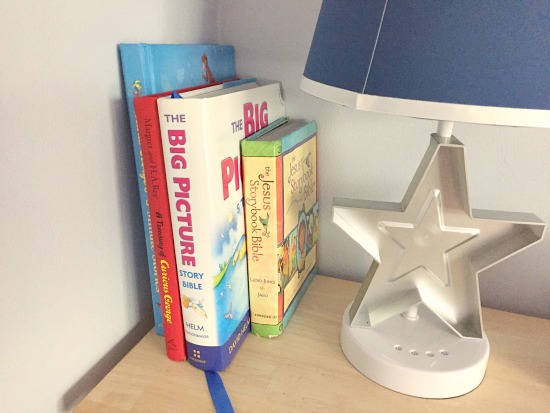 We rotate from reading aloud The Jesus Storybook Bible and The Big Picture Story Bible and both are fantastic. We also have several Bible stories and children's devotional books we regularly read from and even though they are designed to plant seeds of faith into my children's hearts, they greatly bless mine as well!
An added bonus: Fill your library up with children's resources through gifts with every birthday and Christmas present!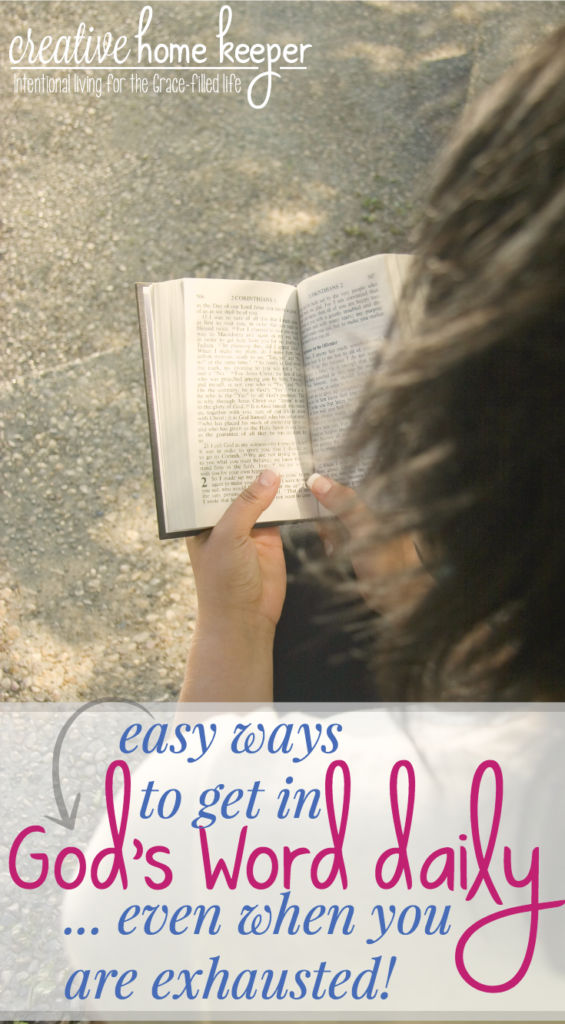 How do you get into God's Word daily during the busy and crazy season you are in?