Holy Week Scripture Reading Plan
Slow down and reflect on Jesus' final days with simple Holy Week Scripture reading plan. Set aside time each day to read and reflect through this real-time narrative.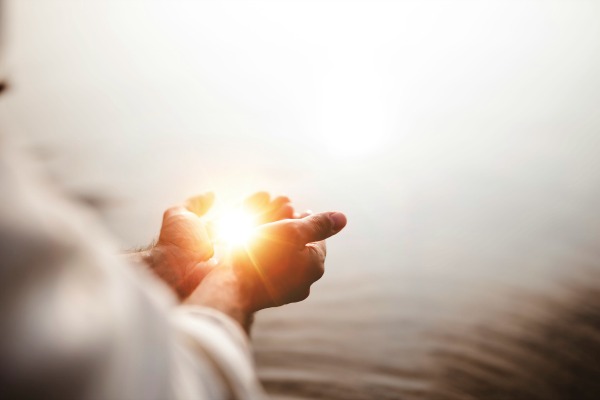 Sunday marks the start of Holy Week leading up to Easter.
As we walk through the remaining days of Lent, we have hope.
We know what comes next.
Still, every year I never want to skim over the importance of Jesus' final days here on earth before His resurrection.
In previous years, we have done many different family devotions and activities that are age-appropriate for little ones.
You can read more about those if you are looking for some last-minute family activities: Beyond the Bunny: Christ-Centered Easter Activities
But this year we are keeping it simple.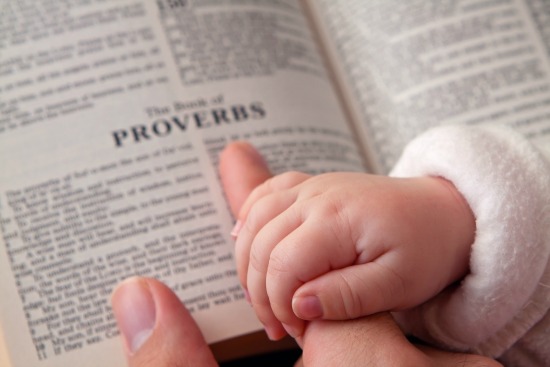 I only just this week pulled out our Easter books and Resurrection Eggs (which to be honest, we might not even "do" those but I will let the kids play with them… There is so much to gain for their little minds while playing with Christ-centered toys!)
Instead of what we have done in the past, this year we are just going to be reading aloud from the Bible every night with a simple Holy Week Scripture Reading Plan.
While my kids listen, they can draw and color a picture of what they are listening to (my kids are 10, 8, and 6). I will even have my oldest read aloud some of the verses too.
That is all we are doing this year and it is enough.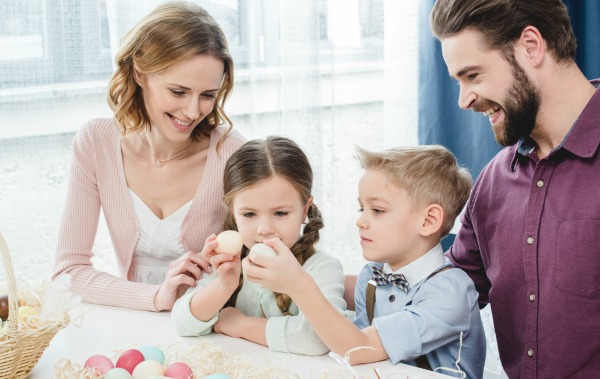 There is plenty of value in some of the other activities we have done in the past and very well may do in the future. But this year we are focusing on simplicity.
And what is more simple than just being in God's Word reading the real-time narrative of Jesus' final week?
What is Holy Week?
Holy Week begins with Palm Sunday and walks through the final days before His crucifixion on Good Friday.
Through the four Gospels, we are able to piece together a glimpse of what Jesus did each day of that final week.
Palm Sunday He made His triumphal entry as prophesied in Zechariah 9:9.
Monday, Jesus cleansed the temple when He saw what the people had turned it into.
On Tuesday, He taught while the religious leaders began their plot to kill Him.
Wednesday, He was anointed at Bethany when a woman broke her alabaster jar and poured it on His head.
Thursday, also known as Maundy Thursday, Jesus broke bread with His disciples and washed their feet at the last supper before He was betrayed.
Good Friday, Jesus was crucified.
Holy Saturday His tomb was secured because the Chief Priest and guards remembered what He said.
Resurrection Sunday, also known as Easter, the tomb stood empty because Jesus was victorious over death!
Holy Week Scripture Reading Plan
To follow along each night in our reading, I created a simple Holy Week Scripture Reading Plan printable with the Scripture references for each day.
I already have it printed and hanging up on the refrigerator in the kitchen ready to go.
The kids know that next week will be a special week. We will gather around the kitchen table after dinner while mom and dad (and our oldest) take turns reading the accounts of Holy Week out loud.
---
Updated for 2021: Included with the reading plan are daily reflective questions to discuss together as a family. There are also Scripture verses from the other Gospels to dig deeper into the text.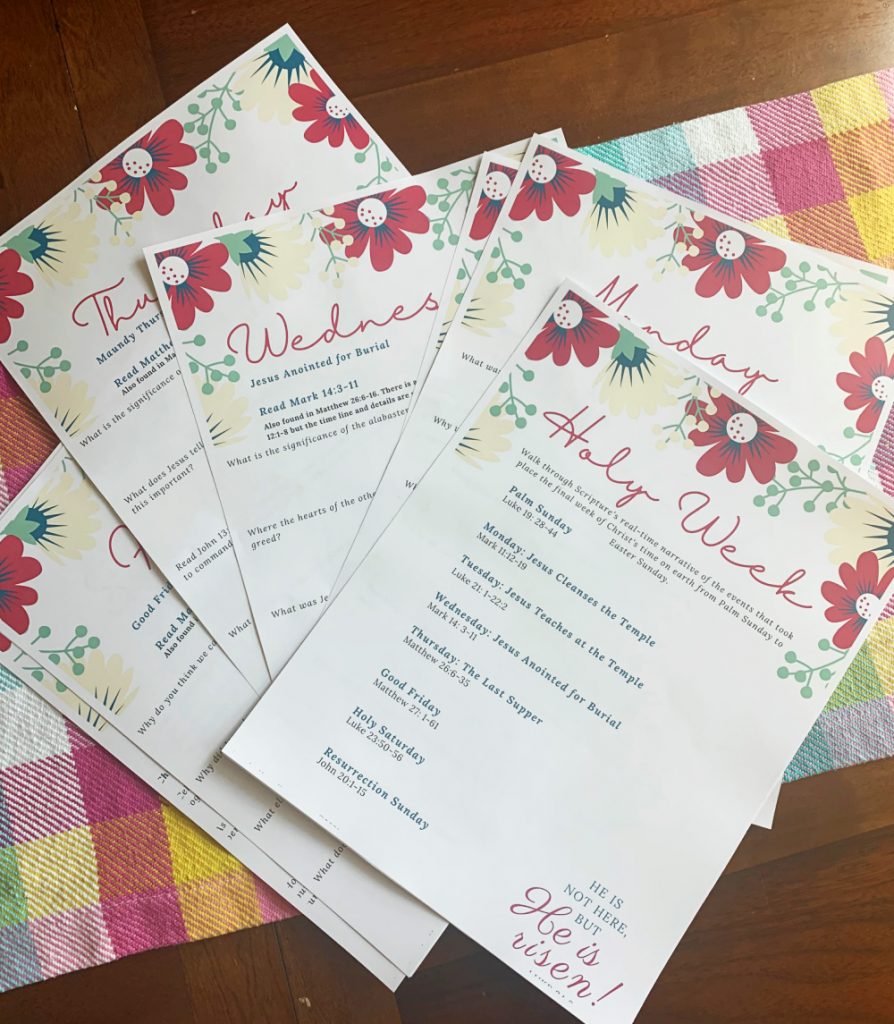 The Holy Week Reading Plan includes a Scripture at a glance page for the entire week, then a separate page for each day with the accompanying Scriptures and a few family discussion questions.
It is free to download in the CHK Readers Resource Library for email subscribers.
---
Do you have a Holy Week Scripture Reading Plan?
If you don't already have something planned out, please feel free to download the reading plan I put together.
You can click on the link below to save it to your computer and print it out to place in your Bible study basket or Family Bible.
Whether you read from this plan or a different Holy Week plan, I pray it blesses you and your family next week as you prepare for the greatest day in our faith.