Beyond the Bunny: Tips for Celebrating Easter While Keeping the Focus on Christ
Do you want to celebrate Easter AND keep the focus on Christ? These 7 fun, family activities, and ideas are perfect for not only sharing the story of Christ's resurrection in age-appropriate detail but also help to plant seeds of faith and hide God's Word in your little one's hearts.
Easter is an important holiday in the Christian faith. It represents the death and resurrection of Jesus.
We have life because Jesus took the cross for our sins!
Currently, we are in the season of Lent, the dark days leading up to the events on the cross. The Easter story is a hard one. It's not like the joyful anticipation of Christ's birth at Christmas. While His conquering death certainly is something to celebrate, the details of the events of Good Friday are hard.
They are even harder when trying to share them with little ones.
I firmly believe in the importance of sharing the Gospel with our children. They need to know it and have it impressed on their hearts as the cornerstone of their faith. But as a mom to three under the age of six, the events leading up to the cross give me pause.
How do I share the true story of Christ's death and resurrection with sensitivity AND age-appropriate details?
It's a fine balance but thankfully we live in a day and age where there are MANY Christ-focused resources that help us, as parents, share the Bible with our children appropriately yet truthfully.
The other hurdle when it comes to Easter is finding the balance between the bunny and the eggs.
Just like Christmas, there are very secular traditions that have absolutely nothing to do with Christ, that are part of our Spring and Easter traditions.
I'll give it to you straight: My kids dye Easter eggs, go on an egg hunt, get an Easter basket and will probably get a keepsake photo with the Easter bunny. Those are things both my husband and I did as children and will do them for our own children too.
But those aren't the focus of our Easter celebration.
In fact, we tell our children that we dye Easter eggs because it's just something we do in the spring. End of story.
Whereas we talk about Jesus 365 days a year.
So for us, we distinguish these American activities of the Easter bunny and eggs as merely spring activities. They aren't the focus of Easter to us.
We do them BUT we keep the focus on Christ.
So how do we keep the focus on the real reason we celebrate Easter?
Below are 7 tips for celebrating Easter while keeping the focus on Christ.
Read Christ-focused Easter Children's books
No holiday or special day would be complete without seasonal themed children's books!
My kids love it when I pull out our book of books that correspond with each holiday and season. Our spring and Easter collection is no different. Most of our Easter books are Christ-focused but I also have some spring-themed books about bunnies, eggs, and flowers.
I'm a big proponent of reading books together, not only to cultivate a love for reading and develop those early literacy skills but also because I believe that books can touch the heart.
Children can learn about Christ and His sacrifice through quality, age-appropriate children's literature. 
The Easter Story by Patricia Pingry
An Easter Gift for Me by Crystal Bowman
God Gave Us Easter by Lisa Tawn Bergren
Easter In The Garden by Pamela Kennedy
The Parable of the Lily by Liz Curtis Higgs
Benjamin's Box: The Story of the Resurrection Eggs by Melody Carlson
The Berenstain Bears and the Easter Story by Jan and Mike Berenstain
The Story of Easter by Patricia Pingly
An Easter Prayer by Amy Parker
God Bless Our Easter by Hannah Hall
The Very First Easter by Paul Maier
Bunny's First Spring by Sally Lloyd-Jones (author of the wonderful The Jesus Storybook Bible)
And because it's a classic…
The Golden Egg Book by Margaret Wise Brown
And because Curious George and Pete the Cat are beloved characters in our home…
Memorize Scripture Together
Children's brains are like sponges… they remember EVERYTHING! When they are young is the perfect time to incorporate scripture memory.
For most of the year, we use My ABC Bible Verse for devotions and weekly Bible verses to memorize but during Easter and Christmas, I like to incorporate verses that correspond perfectly to the season.
Say these verses aloud, repeat them over and over, display them around your house, have your children write them out, or have them create an art project to go along with them.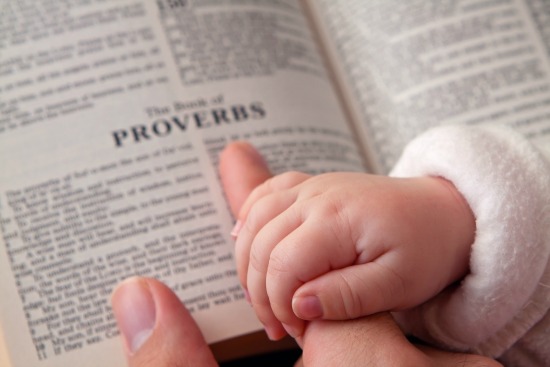 Verses to Memorize Together During Easter
The following are great Scriptures to memorize together as a family. Depending on your child's age, you may want to break them down even further or use a different translation of the Bible.
Matthew 28:6
He is not here, for he has risen, as he said. Come, see the place where he lay.
Mark 11:9
And those who went before and those who followed were shouting, "Hosanna! Blessed is he who comes in the name of the Lord!
John 3:16
For God so loved the world,  that he gave his only Son, that whoever believes in him should not perish but have eternal life.
John 11:25
Jesus said to her, "I am the resurrection and the life. Whoever believes in me, though he die, yet shall he live,
1 Corinthians 15: 3-4
For I delivered to you as of first importance what I also received: that Christ died for our sins in accordance with the Scriptures, 4 that he was buried, that he was raised on the third day in accordance with the Scriptures
1 Corinthians 15:20
But in fact, Christ has been raised from the dead, the firstfruits of those who have fallen asleep.
2 Corinthians 5:17
Therefore, if anyone is in Christ, he is a new creation. The old has passed away; behold, the new has come.
1 Peter 1:3
Blessed be the God and Father of our Lord Jesus Christ! According to his great mercy, he has caused us to be born again to a living hope through the resurrection of Jesus Christ from the dead
Easter Baskets
Just like we give our children stockings at Christmas, we also give them an Easter basket too BUT we are very intentional about what we place in their baskets.
Instead of filling it with candy, toys, or meaningless trinkets, why not fill it with items that will draw their hearts closer to God?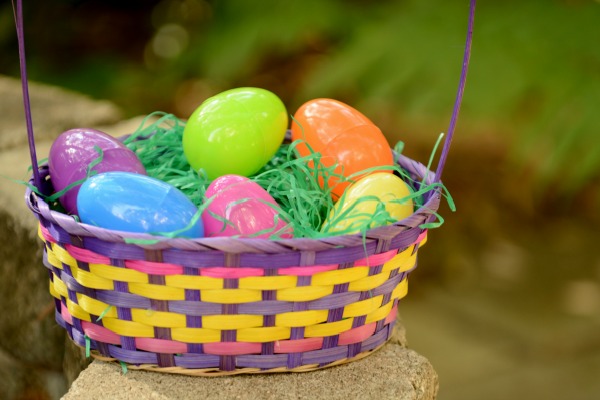 Some items you might include could be:
Instead of giving our children their Easter baskets right when they wake up (which is usually when we are trying to herd everyone out the door for church), we give them later in the day or even the day before so our focus can be purely on the resurrection of Christ.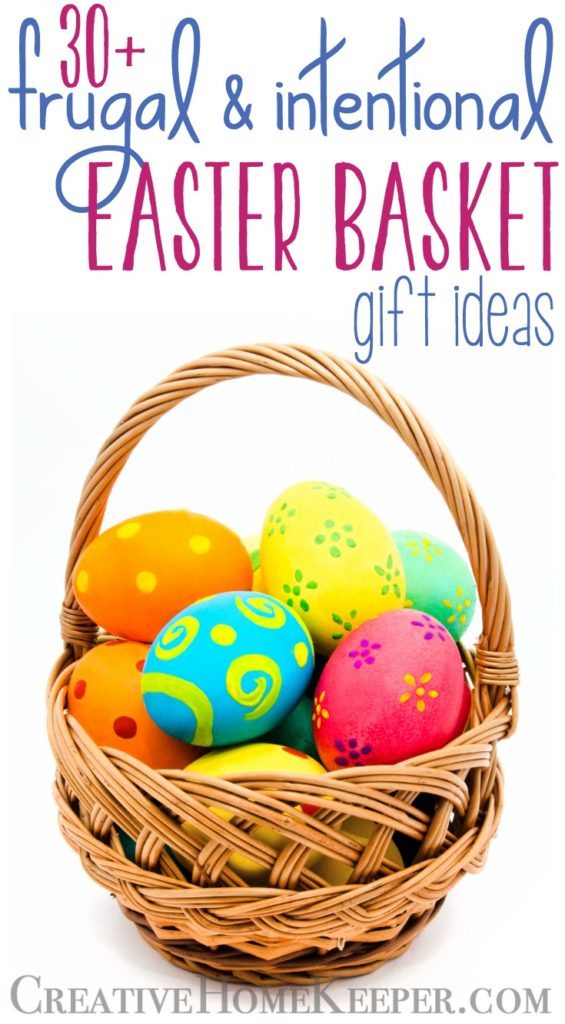 For more ideas of what to place in your child's Easter basket, check out 34 Frugal & Intentional Easter Basket Gifts or 90+ Gifts to Grow Their Faith.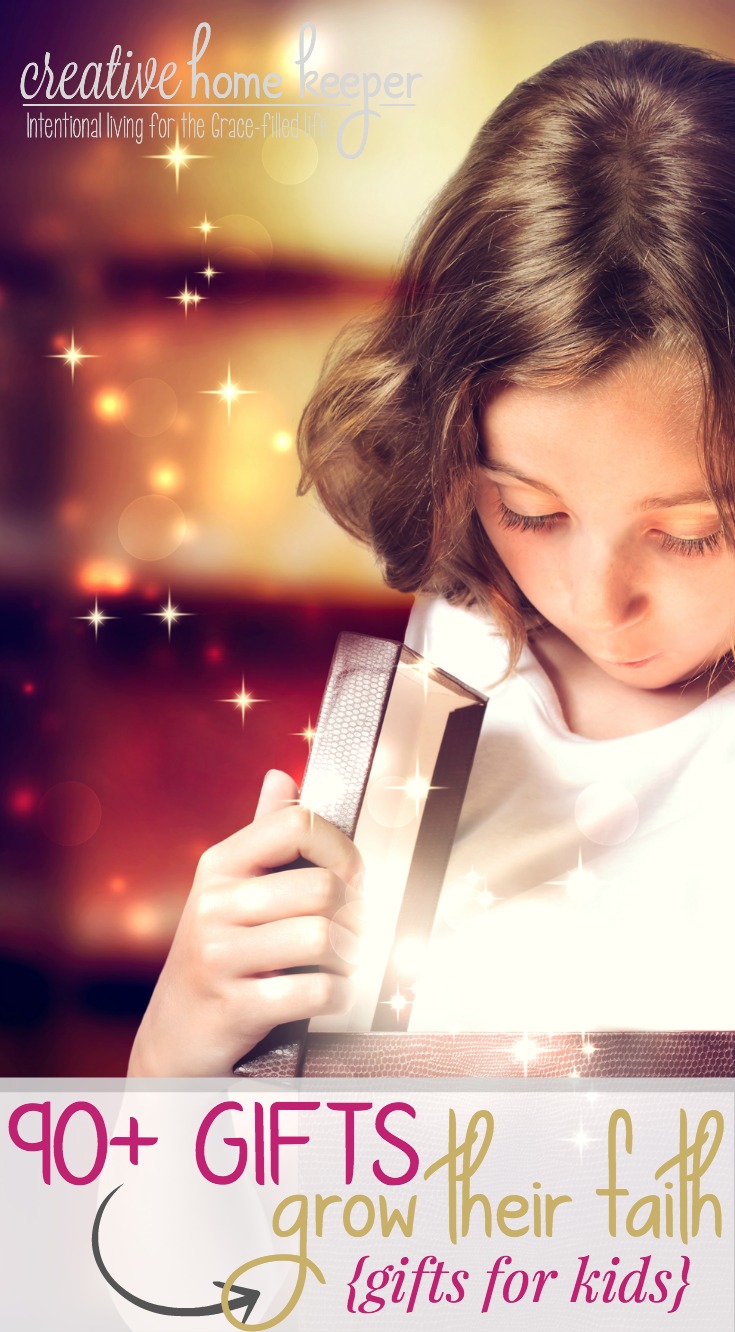 Attend Church Together & Serve!
Easter Sunday is one of the most popular days to attend church, even among people who don't regularly go to church. Usually, the church's nursery and children's Sunday school programs are busting at the seams with lots of children but little volunteers.
If your church offers multiple services, commit to attending one as a family then volunteer to serve during an additional service.
Even if your children are young, it's a good lesson to model church service together as a family and what a blessing it is to all the other families who attend.
The following weeks after Easter are also popular for people to attend church because if they felt welcomed and invited, they will probably come back. Be on the lookout for those new families and help them find their way to the classrooms, restrooms or even the best way to get to the sanctuary.
Remember how overwhelming it felt when you first began attending your current church? A friendly smile and a helping hand will go a long way to make someone feel welcomed.
Commit to serving and volunteering as a family well beyond Easter Sunday too. My husband and I rotate volunteering in one of our children's Sunday school classes or nursery and as a result not only have we gotten to know many families, including welcoming new ones, but we have seen first hand the wonderful ministry that is happening right in our children's hearts!
Easter Egg Activities
Easter eggs have long been a spring tradition. My kids love dying eggs and I have very vivid memories of decorating them as a child and then participating in an Easter egg hunt with my family.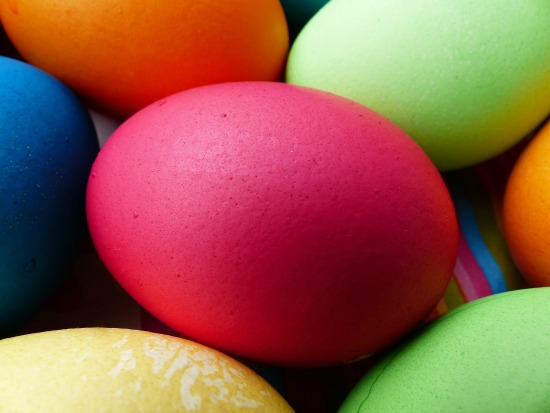 A simple search on Pinterest will yield hundreds of thousands of results on how to dye and decorate your Easter eggs. In addition to dying them, why not also include meaningful activities around the eggs to put the focus back on Christ.
Christ-Centered Egg Activities
Resurrection Eggs
Resurrection eggs are very popular in unfolding the events of Holy Week. Very similar to an Advent calendar, when you open one a day, but inside these eggs is a symbol of the Easter story.
Sets are available to purchase, including this one, but with a little prep and planning, you can easily make your own! I made my own Resurrection Eggs from this tutorial from Mandi of Life Your Way.
Easter Egg Hunt
Usually, many Easter hunts include eggs filled with candy or even money, but what about filling the Easter eggs with symbols of the Easter story?
Some ideas might include:
Typing out and cutting up the events of Holy Week. If you have young children, you could include pictures. After the egg hunt, have your children put the story in order and read it aloud.
Include Bible verses, especially the ones you have memorized together!
Write out the different names of Jesus to include in each egg.
Fill the eggs with pieces of a puzzle to put together. Use a puzzle that shows a picture from the Easter story.
Use your own Resurrection eggs!
Additional Intentional Christ-Focused Easter Activities
My Easter Pinterest board is filled with activities, crafts, devotionals, and printables. Below are some favorite ideas that I have done in the past and/or will be included in our simple school routine over the next few weeks.
How does your family celebrate Easter while keeping the focus on Christ?