50 practical and useful (yet fun) stocking stuffers for both kids and adults alike! Best of all, they are budget friendly too, most items are less than $10!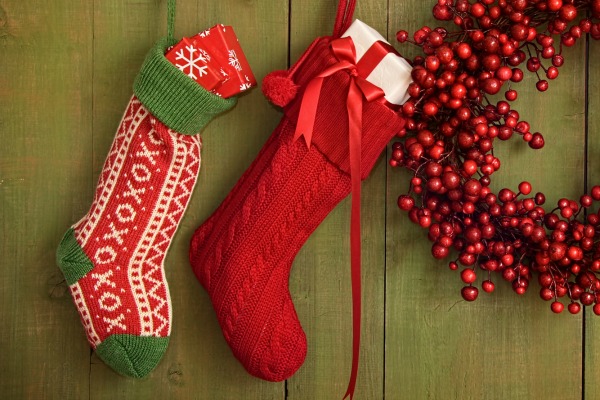 My favorite part of Christmas morning has always been opening stockings. As a kid, I loved to discover what little treasures were hidden and nestled in there and now as a mom, I love filling and watching my kids empty theirs.
This year we are focusing on simple and intentional gifts, which also includes small items for the stockings. Stockings are perfect for those little things that are both practical and necessary, yet oh so fun!
Stockings are perfect for little gifts that are both practical & necessary, yet oh so fun!
Click To Tweet
This is a great list of several useful, appreciated, non-junky, practical and fun items to consider placing in your family's stockings.
Also included are some things you might even want to include in your own stocking or to place on a "hint-hint" list for your honey 😉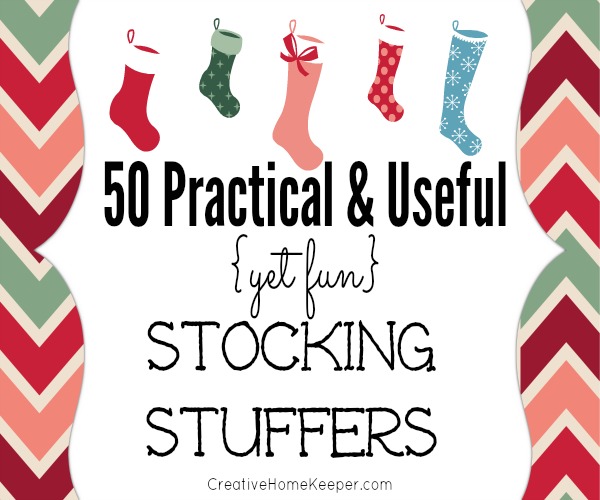 50+ Practical and Useful (Yet Fun) Stocking Stuffers
For wearing:
For Personal Hygiene:
For Reading and Writing:
Booklights (my husband is insisting I purchase a book light for myself since he is so tired of me keeping him up at night with the lamp on!)
Magnetic Bookmarks (gone are my days of dog-earring the books, I am now reformed with these handy little clips)
Fun pens (my personal favorites)

For Growing Your Faith
Art Supplies:
Special Snacks and Treats:

For Fun and To Play With:
And for the most practical and useful of all…
What would you add to the list of practical and useful (yet fun) stocking stuffers? 
Looking for more great gift ideas? Check out these posts for more ideas:
Gifts for the Dads in Your Life
The Best Gifts for Your Mom Friends
Giving the Gift of Experiences These Christmas
5 Meaningful Teacher Appreciation Gifts