Are You Praying Over Your Home?
Praying over your home is an important part of our prayer lives. These ready-to-go prayer prompts will guide you as you pray, room by room, throughout your entire house!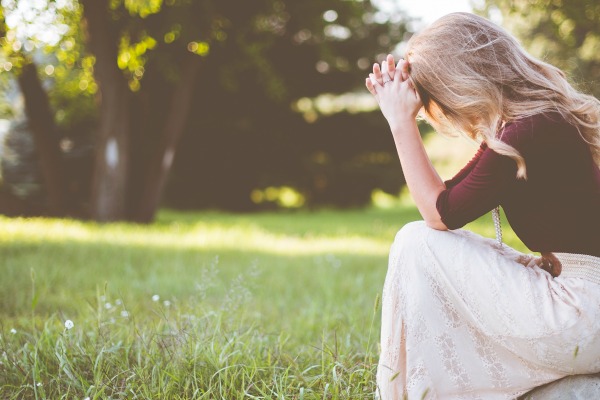 It's officially spring and it is also the time of year when some of us are either knee-deep in spring cleaning or working on revamping our routines (I fall into the second option) 😉 
I don't know what it is about the changing seasons but it always seems that when the snow finally melts, the brown grass starts to turn green and the temperature begins to warm up, we all seem to get into a cleaning, organizing and purging frenzy!
It's easy to focus on  actual cleaning part of spring cleaning but today let's take a pause and focus on something that is a little more important…
Prayer.
More specifically praying over our homes.
As the coldness and dreariness of winter start to fade away, and the warm and colors of spring start to spurt forth, it's time to start thinking about spring cleaning.
If your home is like mine, it's taken a little bit of a beating this winter season. With three kids running around, my snow boots that track in just about everything — not to mention all the day to day grim — my home is in need of a good top-to-bottom deep cleaning.
While I don't need to do a massive purging to get rid of any excessive clutter, I do need to make a plan to go back through my home and deep clean every room again. But something that I will be adding is prayer to my cleaning routine.
Why add prayer?
We spend time making sure each room in our homes are dust free, picked up, floors swept, linens washed and smelling good, but do we spend the same amount of time praying over our homes?
Praying for the people inside?
Praying for our homes to be a haven to those we love?
Do we allow God to take up resident in our homes?
I'll be honest in sharing that I don't always, at least not on a regular basis anyway.
I pray for my family, but something I have realized is a lot of times I'm praying for events that happen outside of the home.
It seems obvious, but I have really been convicted of my prayers recently. So that is why I'm adding praying over my home to my cleaning routine.
While this should be a normal occurrence, I'm going to start by focusing on praying over each room while I clean then as the habit develops I plan to add pray walking through my home on a regular basis.
To help get you started, I'm sharing some simple prayers I have been using. Like most prayer prompts, I pray that these may lead you into more deeper prayers for your home and family.
Prayers for Your Kitchen and Dining Room
Father thank you for a place to prepare and enjoy the food. I pray that You may use this food to nourish us, but that we may realize true nourishment comes from You alone. Allow our conversations around the table to be a reflection of You. Open our eyes to see where we may share our abundance with others. 
Prayers for the Living Room
God, I pray when we gather here for entertainment, learning, and play we may remember we need to turn to You and Your Word for all knowledge and wisdom. Give us a heart and mind to discern what is appropriate to fill our homes with when it comes to allowing TV programs, movies, music, or games to enter in. May we fully proclaim that our households will serve the Lord!
Prayers for the Bedrooms
Father thank you for a place of rest. Thank you for the gift of sleep to restore our bodies. Remove any anxious thoughts that may hinder our rest. I pray that as we dress for the day, that we would remember to put on the full armor of God so that we will be ready for the daily battles ahead of us. 
Prayers for the Play Areas
God teach me to teach my children in Your ways. Allow their hearts to be transformed by Your grace so they may selflessly share their toys and belongings without a second thought. Lead me as I share with them about You so that they may grow in the knowledge of You and learn to love You with their whole heart. 
Prayers for the Outside of Your Home
Lord may our home be an example of Your love and grace to our neighbors and all who we welcome in. Let our home be a beam of light, a shelter of rest, a quiet haven. Protect our home from the evil one's attempts. Let Your truths be spoken freely among us as we enter and dwell in our home. 
By praying these short, simple prayers over the rooms in our homes, we are allowing God to be a part of our daily comings and goings. Fixing our eyes on Him and allowing His hands to work through us, we will become more God-focused in our homes.
Do you regularly pray over your home? What prayers have you found beneficial to your family and home?