Homeschool, public school or private school… are you making your school choice out of fear or by faithfully praying and allowing God to lead you to the best decision for your family?
This year my husband and I made the hardest choice, one I never even realized we would make. One that almost goes against the grain, especially in the Christian blog community.
We decided to send our son, who will be starting Kindergarten in less than two weeks, to public school.
It's been a hard choice, one filled with conflict, tension, heated discussions and lots of prayers. Ultimately, sending our kids to public school (at least during this season) is the right choice.
Let me back up a bit to give you a little background information.
I never even had homeschooling in my sight. I was a product of the public school system, so was my husband. We both had terrific school journeys with wonderful memories. In fact, I loved school so much I went on to become a teacher and taught 4th grade for five years in the public school system.
It was during this time I begin to see why so many Christian parents, and others, choose to homeschool their kids. Large class size, curriculum gaps, testing emphasize, basic skills following by the wayside and strict calendars that didn't leave room for more exploration or discovery.
I'm also fully aware that no matter what you choose for your schooling option, there is no perfect school.
Everything changed in my heart when I had my first son. As a new stay-at-home-mom, I discovered the blogging world for the first time.
Every single blog I loved had one thing in common… they homeschooled their kids.
I'm not even kidding.
Before this my only exposure to homeschooling was all of the stereotypes you hear about — socially isolated families, jumpsuits, long braided hair, zero social skills — now my opinion was starting to change as I read about family after family who appeared to be normal and thriving while homeschooling.
I'm not sure what it is about the Christian blogging community but my opinion of homeschooling greatly changed and I started to think about the possibility of it for my family.
I loved the idea of creating a family environment for learning and flexible schedules that allowed for field trips and unique learning opportunities.
I loved how family-focused these families where and how the dining room tables they gathered around were layered with books, individualized learning activities, and Bible-focused lessons.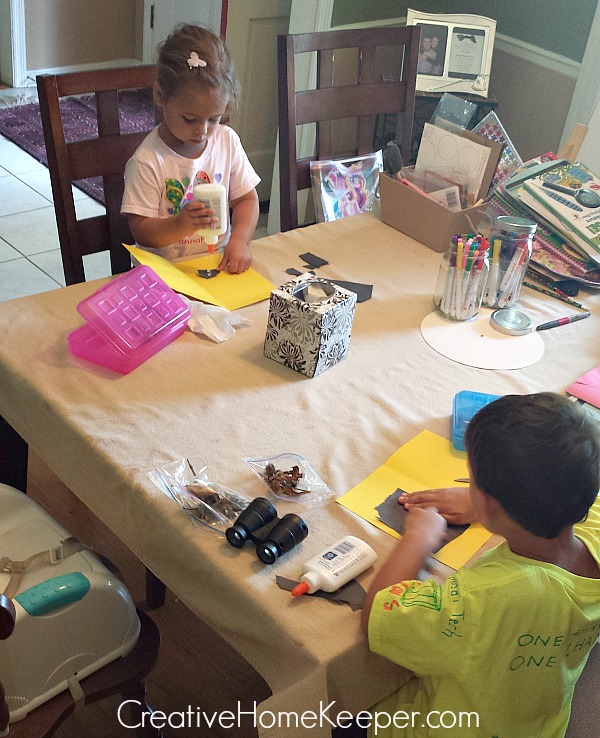 My heart was captivated, I begin to question "perhaps homeschooling is the best option for us?"
I began to dream and plan… all before I really prayed about it which if you can see where I'm going with this, is never a good idea!
Over the last two years, I have dabbled a bit with the idea of homeschooling with one toe in during my son's preschool years. Due to pregnancy and a challenging toddler season with my daughter, we chose to enroll my son in a preschool located in a neighborhood Presbyterian church we could walk to.
A few mornings a week he would attend school there and the idea would be I would "homeschool preschool" the other mornings.
He thrived in that preschool setting.
His teachers were amazing at breaking him out of a shell and interacting with the other kids was good for him too. You see even at the age of 5, I can already see what a highly sensitive introvert he is, and that doesn't even explain half of it!
Slowly he got comfortable speaking to other people. He would come home singing all the songs they would learn during the day, reciting (verbatim I might add) the small group lessons. He began asking for "school activities" at home because he loved tracing, counting, and coloring.
I saw him develop a love for learning and every single day he asked if it was a day he got to go to school.
My daughter, who is quite the opposite in that she is very social and outgoing started at the same preschool this past year going two mornings a week. She hated when I came to pick her up because she wanted to stay all afternoon with the other kids.
Simply put, my kids love going to school.
My own hybrid approach to preschool wasn't working out very either. We would start strong in September but would quickly fade as the days turned into October.
Preschool lessons around our dining room table turned into nature walks, trips to the library, a visit to our local farmstead, playdates at the park or visiting area attractions for kids and families. I had no desire to spend our mornings around that dining room table that other families made look so easy and enjoyable. Also, I'm quite aware of the natural learning opportunities that were taking place during those activities.
While my kids loved going to school, they started losing interest in school at home and quite frankly, so did I.
I began learning something very apparent about my personality, I like to plan but the implementation is something I struggle with.
When I taught in the school setting it was my job. I would go to the building, teach in a classroom that had no home distractions and come home at the end of the day. I was good at my job and I loved it, but that didn't transfer over to my own home.
You would think that being a former teacher myself would come naturally for me to teach my own children.
It didn't.
Yes, I teach my kids every single day just not in the traditional role of teacher. I began to question my desire to homeschool, again not yet praying about.
My lack of follow-through was directly related to my heart. I was trying to do something because it looked like it was what I was supposed to do because all the good Christian families homeschooled… right?
But the real breaking point came after a conversation with my husband.
We weren't on the same page… not even close.
He was not on board with homeschooling our kids. He thought it would be best if they were in a more traditional classroom environment. He started to be the voice of reasoning and logic.
My husband is steadfast, faithful and a strong leader. He sees things so differently than I do. I tend to lean on ideas, creativity, and dreams. He is more practical and realistic. We complete each other quite well, although sometimes in the midst of conflict it doesn't feel that way! 🙂
Whenever I would bring up the idea of homeschool he would gently share his concerns and thoughts. At first, I was frustrated. We are Christian parents, we should be homeschooling! I would cry out.
His response was usually always the same, "I don't think that is what's best for our family. We should continue to pray about it."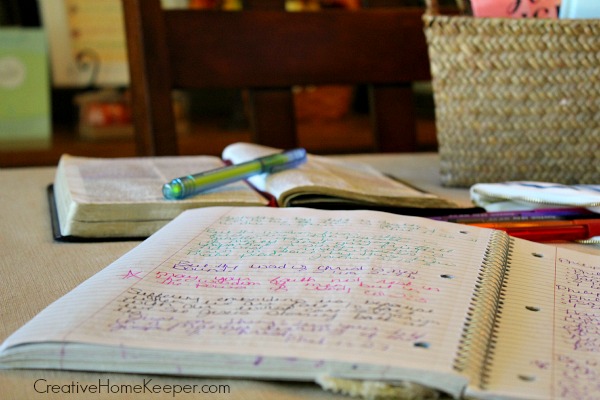 Slowly over the last year, my heart started to change, it's funny how prayer does that (tongue in cheek!) 😉 No longer was I adamantly against sending our kids to school, in fact, I started to research the options around us.
At first, I looked at private schools (we are very blessed to live in a community with some amazing private school options) but the reality of sending and — eventually — paying for three kids to attend a private school for the next seventeen years or so was not an option for us. So I began to look at the public schools.
Again, we are blessed to live in a community that has wonderful schools. We leave within walking distance to two neighborhood elementary schools — one that is technically our neighborhood school and another we could request to be transferred into at no fee.
We continued to pray as we researched both options, and my heart began leaning towards one of the schools.
We knew several families from church and preschool who were already there and they shared how much they loved the strong sense of community. We learned that many of the families were Christians, including many of the teachers and administration. And we learned that the school was in the process of building a brand new, state of the art, school building on the same property. It almost seemed too good to be true.
The catch was that school wasn't the school we technically fed into. I visited our neighborhood school and I can't even explain it but something seemed very off. Call it instincts, my overactive intuitions or maybe my heart already declared the other school as the one, but it just didn't feel right.
I prayed, "God I believe you are leading us down the road to send our kids to public school. I'm trying so hard to be faithful to this calling but there are still uncertainties. Lead us. Help me to surrender my own ideas and plans. Help me to lay them down at your feet. Allow my heart to follow after You."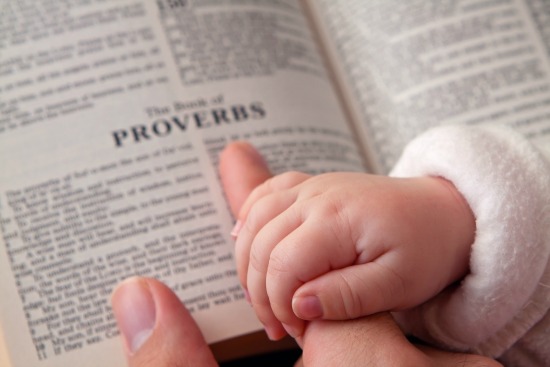 I'm not going to lie, it was a hard prayer to pray. Part of me thought God was going to lead us to the other school to continue to shake me out of my comfort zone and fully rely on Him but He didn't. Instead, He opened the door to attend the school we requested a transfer too and, I'm not being overdramatic when I say, a wave of peace washed over me.
I knew we were being faithful to His calling. I had surrendered all of my ideas and plans and allowed myself to be lead by Him.
In less than two weeks my son starts Kindergarten, it's a full-day program. I'm not going to say I'm without anxiety because there are still so many unknowns. Our entire routine is about to change.
For 6 hours a day, my son won't be home. I'm casting all my anxieties on Him (1 Peter 5:7) and I still find myself praying, "God are you sure? Is public school really what you have in mind for us now?"
And I'm continually met with the same gentle but firm answer, YES!
Living in God's will doesn't mean life will be carefree. Jesus doesn't promise that we will have smooth sailing and an easy life. Quite the opposite actually,
I have said these things to you, that in Me you may have peace. In the world you will have tribulation. But take heart; I have overcome the world." ~John 16:33
When we are praying and trusting Him, that's where the abundant life He promises can be found.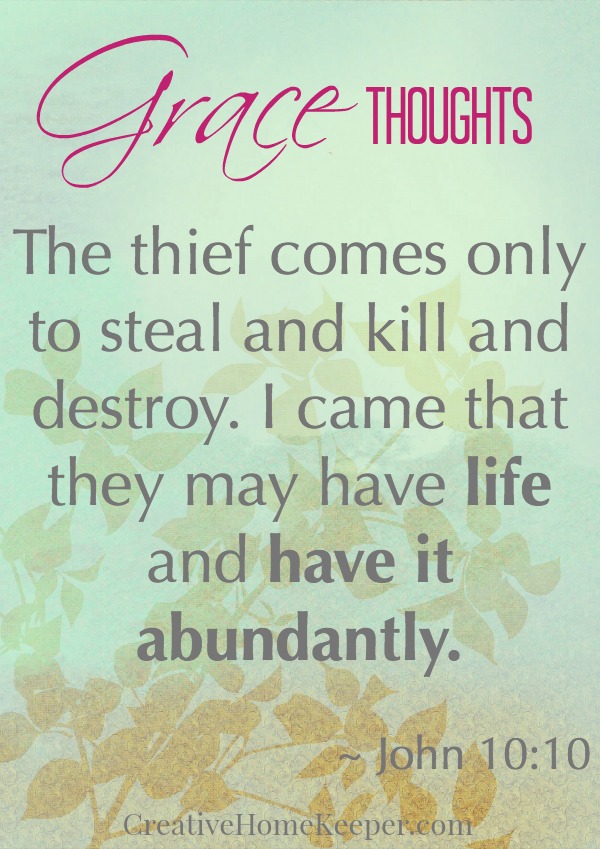 Currently, I am making a plan for the new year.
Our schedule is going to dramatically change and instead of feeling grumpy or upset about it —like how I have to have all 3 kids up and in the van to drop off for school by 8 am! —, I'm allowing myself to get excited about what this new season will look like.
I'm planning how we can be most intentional about using our home hours to grow my children's faith and create family traditions that will continue to root their hearts.
I am continuing to daily hourly pray about our school decision, especially when fear and anxiety creep in. Prayer without ceasing (1 Thessalonians 1:17) is beginning to take on a whole new meaning!
I have stopped reading all blog posts that layout homeschool curriculum choices and plans for the coming year. I have to keep my heart in check and those posts, even by some of my favorite bloggers, aren't doing me any good right now.
I am daily surrendering my plans and ideas to Him — in all areas, not just on this schooling topic — and allowing His peace to rule in my heart (Colossians 3:15).
I am trusting God with our school choice for this year.
We are taking one year at a time.
Currently, we believe very strongly that sending our son to Kindergarten in the public school is the right choice.
God may lead us down a different path in the years to come but trusting Him, faithfully praying and following His guidance and surrendering to His plans has brought so much peace.
I know we are making the right choice. It may feel hard and strange right now but I have no doubt that He will continue to grow and stretch our family in ways we could never imagine.
Whether you homeschool, attend public or private school, how did you learn to trust God with your decision?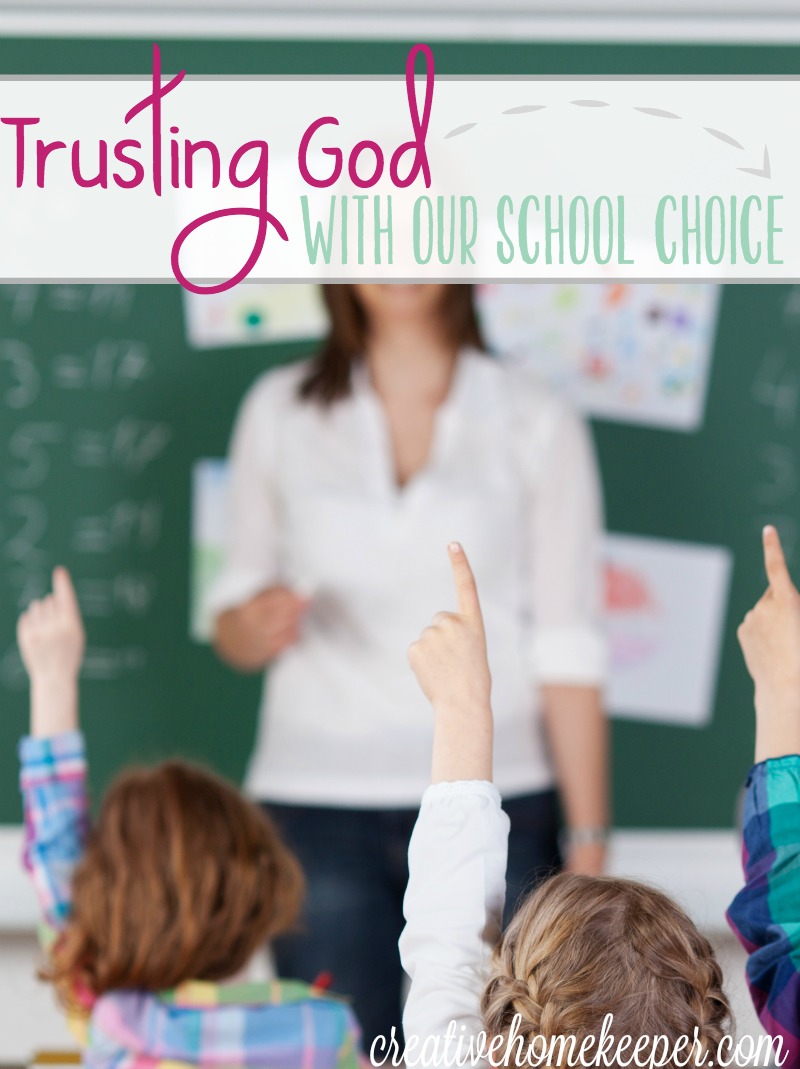 ****A quick note: I believe school choice decisions are very different for each family. There is not a one size fits all, and some may not even have a choice, to begin with. We all do the best we can do, and that begins with prayer. Homeschooling may be the best option for you, as is sending your child to a traditional school. I also firmly believe that public schools need strong Christian families in them as well.
Let's remove the guilt and need to shame others for making decisions that may go against what we believe is the right ones for our family. If you have faithfully prayed and are confident in your decision, that is all that matters. Let's encourage and spur one another on in love and faithfulness (Hebrews 10:24).