Set Reading Goals to Read More Than Ever This Year
Is one of your goals to read more this year? Set reading goals to help you achieve that goal with these simple ideas, challenges, and book recommendations.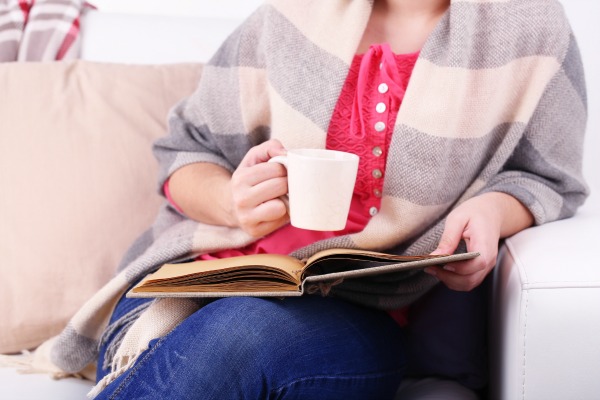 Recently I shared my goals for the year and one of those goals is to read 75 books this year. I'm an avid reader, so it's not a hard goal for me. But in recent years, I have been inconsistent about reading.
Take a look at my progress from the past 6 years (when I first started tracking my reading goals):
In 2012 I read 69 books
In 2013 I read 90 books
In 2014 I read 40 books
In 2015 I read 39 books
In 2016 I read 27 books
And in 2017 I read 42 books
My average is 51 books a year.
Last year, my reading goal was to read 50 books and I came within 8 books of reaching that goal. When I think about how I used my free time, I could have easily reached that goal but to be completely honest, I wasted a lot of time in 2017.
To challenge myself, and to really make me use my time the best, I'm upping the ante here.
To achieve my goal of reading 75 books this year, mathematically I need to read 1.5 books each week, averaging 5 to 6 books each month.
It's doable.
I love to read and have no shortage of books I want to read, I just need to make better use of the time I have this year.
What about you?
Have you set any reading goals for the year?
What would a realistic number of books read look like for you?
Everyone is different.
While I'm aiming to read 75, perhaps a more realistic goal for you is to just start reading again, complete that 1 book you have been wanting to read forever.
Maybe your goal is to read only 1 book a month or 12 books this year.
Whatever your reading goal is, to set yourself up for success, you will want to make sure you are actually fitting in time for reading this year.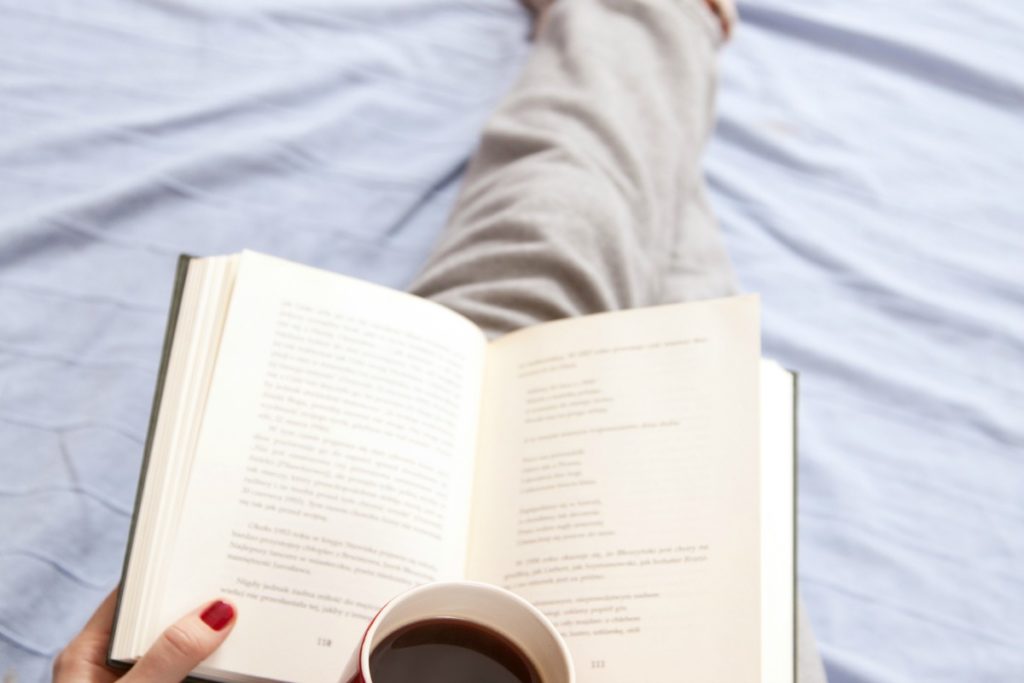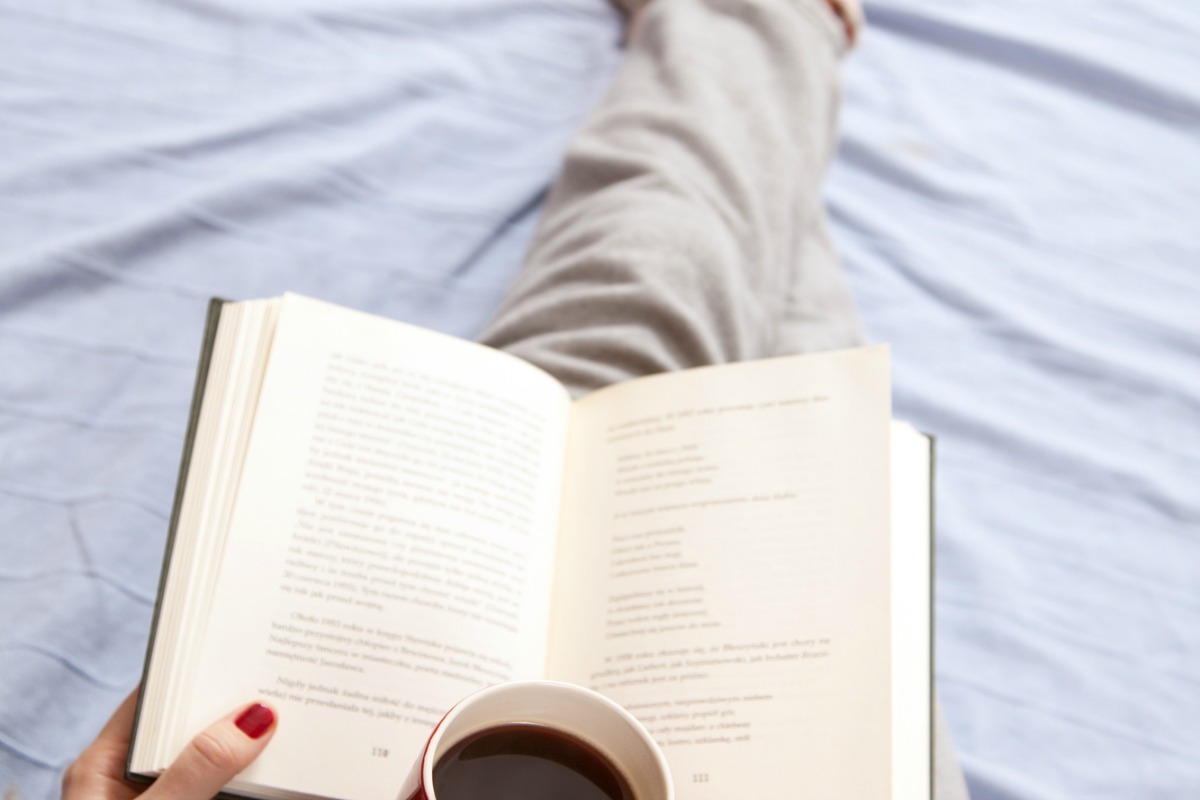 How to Fit In More Reading in This Year? Set Reading Goals
Set a Goal
We briefly covered this above, but if you honestly want to read more, you need to set a goal to help keep you accountable.
Consider your personal reading speed and amount of free time you have. I know a lot of "goal setting experts" will tell you to aim high but I think in this case, it's OK to start small and work towards that goal.
Have Accountability
As with achieving all goals, the one way to make sure you work hard to reach your goals is to keep yourself accountable to others.
Challenge your friends to read with you or share your progress with others.
Goodreads is a great place to set a reading goal, monitor your progress, see what others are reading, and even discover new recommendations yourself. I keep the app on my phone so I can easily update it every single time I read a few pages.
There is nothing like checking little boxes to mark off progress!
You can join me on Goodreads right here!
If you want the accountability and encouragement to help you pick the kinds of books to read, both Leigh Ann from Intentional By Grace and Jamie from Young Wife's Guide have different reading challenges set up this year.
Set Time Aside
I like to create little reading appointments on my calendar. Every night I know that at 9:00 I should be turning off everything else and ending my day by reading.
My goal this year is to be more disciplined with this habit but it's one way I make sure I'm setting aside time to read in my busy day.
Another way is to make every moment count. There are plenty of times throughout the day where you have a few minutes here or there to read a few pages of your book.
Do you ever find yourself waiting in line anywhere (carpool, grocery store, doctor's office, for an appointment, class or conference to begin)? Those are perfect moments to take a few minutes to read.
Remove the mindset that you have to read a full chapter each time, reading those few paragraphs or pages really adds up in helping you reach your reading goal.
Always Have a Book With You
One sure way to make sure you use those moments well is to always keep a book with you at all times.
Thanks to the free Kindle app on my phone (that syncs to my main Kindle I keep at home), I can always keep up my eBooks (and thanks to all the amazing Kindle deals for free or books less than a few dollars, I have accumulated quite the collection of quality eBooks).
Keeping books around the house, or in your purse, diaper bag, or briefcase, is so simple to do. There really isn't an excuse not to have a book near you.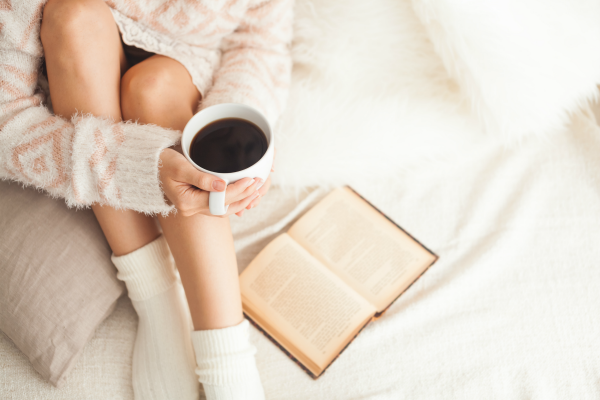 Give Audiobooks a Try
I just jumped on this trend of listening to books and I only wish I would have done it sooner!
Thanks to Audible, Christian Audio (a free audiobook every month!), and my library's app, I can listen to many books for a small free or even for free!
Don't have an Audible account? Try Audible and Get Two Free Audiobooks
Listening to books while you drive in the car,
work on chores around the house like folding laundry
, or cook dinner, is a way to use those moments when it doesn't require your mind to be focused on too many complicated tasks.
This is a great article from one of the library systems in my area with 7 of the best eBook apps for reading and listening to books for free (or cheap) but also check with your own library system. Nowadays almost all libraries have the ability to check out eBooks and audiobooks.

Don't Read What You Don't Enjoy
There is nothing worse than continuing to read something you absolutely hate all because you feel like you should read it.
No wonder reading becomes boring!
There are so many books that aren't good fits for everyone (even bestsellers). There have been many books I have abandoned because I just couldn't get into them or the message didn't resonate well.
It's OK to stop reading something that you aren't loving.
At the same time, challenge yourself though. Ask yourself why you aren't enjoying what you are reading.
Sometimes it might be because you are reading something at the wrong time or maybe the message is something you disagree with. Is it filled with unnecessary and inappropriate language that is getting in the way of you enjoying it?
Does the message strongly go against your personal morals, beliefs, and values?
There are lots of reasons why you might need to consider giving up a book but do try to give it a chance.
My Own Personal Reading Goals for the Year
As I mentioned above, I am aiming to read 75 books this year. To help make sure that happens, and to make sure I'm reading a variety of books, I have set monthly reading goals.
Each month I will read:
One Fiction Book
One Spiritual Growth Book
One Marriage, Parenting or Homemaking Book
One Non-Fiction Book (business/biography/memoir/anything else that doesn't fit into an above category)
One Read-Aloud Book with the kids
What Books I Am Planning on Reading This Year
Last year I created a massive list of books to read. I read less than half of those 😉 So this year, I'm being a bit more graceful with myself.
Knowing that I will probably add in books, I'm going to be flexible when it comes to setting a goal to read specific books. With that being said, there are books that I do want to read this year, so these will be a priority for me.

Fiction

Spiritual Growth

Family Life (Parenting/Marriage)

Home Life

Non-Fiction 
There are more books I am sure I will add in, but these are my first priorities to read this year. As with my yearly goals, I shared last week, I plan on keeping myself accountable this year by sharing my reading goals on the blog.
Each month I will share what I have read and either loved or didn't. I would love for you do to the same!
Have you set any reading goals for the year? If so, what are they?
Let's encourage one another by sharing our goals in the comments below. I would love to know what everyone else's reading goals are for the year!