Making the Most of Summer
Making the most of summer during a pandemic means focusing on what you can do rather than what you can't! These are 6 easy ways to make memories and have a fun summer even in a season of change.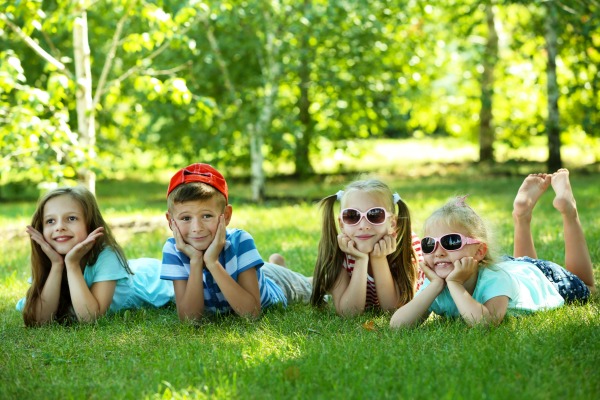 The end-of-the-school-year usually welcomes a much-needed break after a busy spring full of sports, activities, and lots of last day of school traditions.
This year… the start of summer feels very different.
As we are still in the middle of our current pandemic, many of us have been home for the past few months and will continue to remain at home for the foreseeable future.
Summer isn't providing the usual break we look forward to.
Instead, summer is looking vastly different than what we have accustomed to in the past.
In many areas, pools are not opening, playgrounds are still closed, sports and day camps are canceled, local amusement parks are not opening, and many vacation plans are put on hold.
It's a strange season for sure and even though many of the favorite activities may not be happening in their traditional sense, I believe there is still much to be made of this upcoming summer!
6 Ways to Make the Most of This Summer
Make a bucket list
Seasonal bucket lists are important even in a season where many things are up in the air!
Instead of focusing on what you can't do, focus instead on what you can do!
This is the perfect time to go back and plan an old fashion summer for our kids!
Last year, I put together a list of over 110+ summer activities for kids.
After reviewing the list, many of those items are the perfect things to add to your family bucket list. You can head here to check out the list.
Become a Tourist in Your City
When have you ever had the change to explore what your city or town has to offer without being on a time frame?
Many attractions may not be open but I bet with a little creativity, you can find new places or spots to explore and the best part, they are probably free!
Here are some ideas to get you started…
Does your city have lots of murals and artwork?
Can you take a city fountain or monument tour?
What about exploring new trails or nature sanctuaries?
Are there favorite ice cream shops, food trucks, or carry out restaurants you want to visit for picnic lunches or dinners?
Is there a drive-in theater nearby? Many cities are opening those back up since traditional theaters are remaining closed.
Most cities and towns have a variety of outdoor places and spots you can explore. You can even make a master list and make a goal to visit as many as possible.
Bonus tip: Take photos while you there so you can put together a fun memory book at the end of the summer.
Create Theme Days
I have seen this idea all over Pinterest and never really paid much attention to it because we always had several different day camps scheduled, playdates, and other events planned that it just didn't work for us to make theme days.
This year, however, is a different story!
I'm not quite sure how we are going to set it up but I think these are dome of the days we might have planned.
Also, notice I didn't assign days of the week to each theme day. Some do, for example, Water Fun Wednesday, but I don't want to be boxed in to only doing specific activities on specific days. After all, what if it rains on Wednesday? ?
Create Something Day
Get all the arts and crafts stuff out, do a color chemistry experiment, complete a craft subscription box, build an epic fort, build a Lego or Magnetic Tile city, watch an online craft/painting/drawing/sewing/music class, etc….
The options are endless but if I know THIS is the day we will pull out the craft supplies and make a mess, it won't stress me out (too much!) ?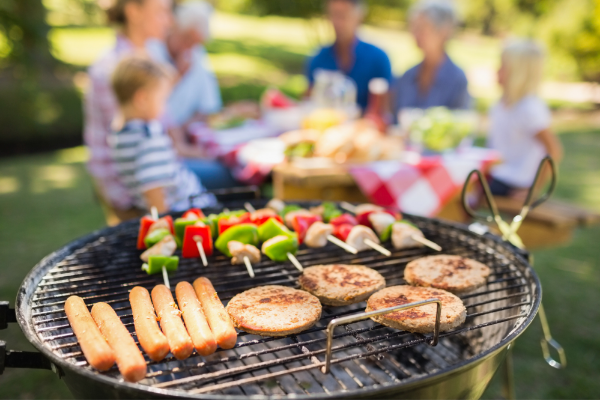 Kids in the Kitchen Day
My kids LOVE to bake cookies and other sweet treats. In the summer, they love helping make popsicles, frozen banana swirl, and fruit leather strips.
With this extended time at home, this will also be the perfect time to include them in the meal planning and grocery list making (it probably won't be safe to take them to the store yet). I also plan to have them start helping making dinner, learn to follow a recipe, use knives safely, and other kitchen skills.
Explore the City Day
Remember those bucket list ideas above?
This is the designated day we will explore the city, looking for new fountains, murals, or other activities that are safe to do with social distancing guidelines in place.
Take a Hike Day
We live there are so many amazing nature trails, hiking spots, parks, and other outdoor places we can spend a few hours exploring. The best part is that they are all free and open!
We are making a list of all the nearby outdoor locations we want to hit this summer.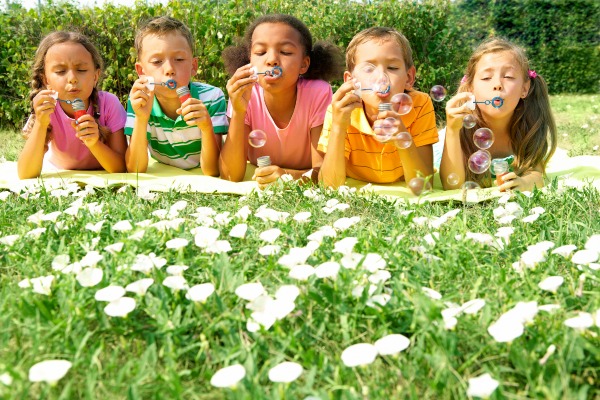 Water Fun Day
Our city pools are not opening this summer so we are going to have to use our hose, sprinkler, water balloons, and water guns to plan some outdoor water fun!
Invest in Some Outdoor Supplies
Everyone's budget is different right now but with the extra money from not having to pay for a pool pass, day camp, or other tickets, there may be some wiggle room to purchase some fun outdoor supplies to make your own backyard a destination.
Here is a list of some different ideas:
Keep a Memory Journal
I have been having my kids record in their journals a few times this spring about how COVID-19 has impacted them. While there are definitely things I don't want to remember about this season, there is a lot that I do!
The same habit will continue this summer as well.
2020 may be one of the only years in my children's childhood will be slow-paced with lots of uninterrupted time at home.
I want them to record their own memories, their own thoughts, feelings, and experiences from this season.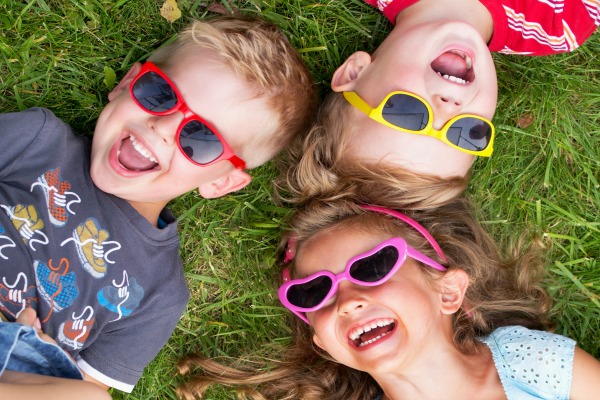 I plan on keeping my own memory journal as well. I truly believe these will be treasured journals years down the road as we reflect on this strange time in history.
Still Looking for Even More Ideas for Simple, Stay-at-Home Summer Fun?
How many times have you heard "I'm bored!" or "There's nothing to do!" over summer break? Or maybe you don't hear anything because they are zoned out watching TV or playing video games all day? And then when summer is over, you wonder where it went…you never got a chance to do all the activities you wanted to do with the kids.
Blast "boredom blues" this summer and make bonding time with your kids a priority by using The Confident Mom's 2020 Summer Survival Calendar*.
Developed by Susan Heid, a PCI Certified Parent Coach, and Certified Family Manager Coach, this calendar is a must! Susan is not only a parent coach, but also a wife, mom, stepmom, foster mom, and adoptive mom—she has tons of great ideas to make this your best summer ever!
Susan scoured the Internet in search of budget-friendly, creative, and fun-filled activities that families can enjoy together and assembled them in The Confident Mom 2020 Summer Survival Calendar*— she has done all the work for you, making your summer activities hassle-free!
It features at least one low-budget (and sometimes free) activity, craft project, or recipe every day from May 1 to August 31.
If you've purchased the Summer Survival Calendar in the past, you'll be excited to utilize the new supply list Susan has compiled! Everything needed to complete activities and recipes on the 2020 calendar has been itemized out for you so preparation is a snap!
It's organized by week and by day in a checklist format, just check off the items as you acquire them so you have everything you need when you are ready to play!
The calendar and supply list comes as a digital PDF download so you have it instantly and most activities include a clickable link where you can view instructions and photos. The Summer Survival Calendar* keeps kids busy, happy, and engaged during those long, hot summer days—and moms will find it to be a lifesaver when kids exhibit symptoms of the "boredom blues."
In addition to the Summer Survival Calendar*, the 10 Strategies for Your Best Summer Ever action guide includes key strategies, numerous other worksheets, and checklists to keep you organized and make sure you meet your goals.
In the action guide, you'll find:
Summer Goals worksheet
Ideas for Summer Fun checklist
10 Strategies for Your Best Summer Ever action guide
Quiet Time Activities worksheet
Important Summer Dates checklist
Standard Operating Procedures worksheet
Weekly Menu Planner/Grocery List
Summer Weekly Planner
Be Summer Organized checklist
The Summer Survival Calendar* is a calendar like no other—it includes over 120 fun-filled activities and a supply list in a PDF document for only $9!
This is such a great deal, I felt compelled to share it with you!
The 10 Strategies for Your Best Summer Ever action guide bundle includes the 2020 calendar and supply list for only $11.
Or for $16, you can get all this plus 2019-2018 calendars for endless activity ideas!
To learn more about The Confident Mom's 2020 Summer Survival Calendar click HERE*.
With everything from story stones, exploding baggies, pine cone art, and plastic cup games to glowing volcanoes, pizza chicken, marshmallow shooters, and rainforest dirt pudding, you won't be disappointed!