The Kitchen Counter Hours
Tired of all the noise and distractions? Ready to be more present and intentional? The kitchen counter hours is the revolutionary way I started living more purposefully and focusing on the precious gifts right in front of me. Are you ready to try it too?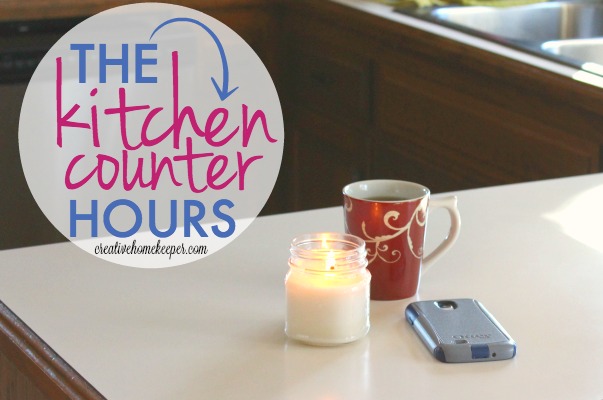 Distracted… that's how I was feeling.
My heart and attention was being pulled in several different directions. My to-do list was long, the laundry piling up and the breakfast wasn't going to make itself. Yet I sat there in my chair already so overwhelmed and the day hadn't even begun.
I was trying desperatly to read my Bible and spend a few precious moments with Jesus to help change my selfish heart but the children were already awake and making demands. I needed a distraction so I reached for my phone. Surly mindlessly scrolling through Instagram would help me feel better?
And then I heard it….
"Mommy! Put the phone done and look at me!"
An innocent demand from my child, they wanted my undivided attention.
They needed me.
It got me thinking, how much of my children's early memories would be of me sitting behind the screen of my phone?
Another wake up call was when my baby (who's only 15 months) picked up my daughter's pretend phone and begin imitating me by using his little, squishy fingers to press on the screen. At his young age he knew what to do with that phone because he had seen me so many times doing the same thing.
Am I so concerned with what's going on in the digital word I'm failing to see what's right here in front of me?
I made a decree right then and there for myself. I would put the phone down, I would stop reaching for it as a "distraction" and, more importantly, I would focus on what's right in front of me.
The kitchen counter hours, that's what I call the time where my phone is required to sit during the day. Nestled in a space between the coffee pot and the towel rack. Out of the way but still visible if I need to grab it quickly.
It sits silent because I turned off all the constant dinging, beeping, tweeting, vibrating, and other noises it makes. The ringer is still one because only two people call me during the day… my husband or my grandmother.
It's face down so I don't see the lights flashing or the screen light up. No more running across the room to answer a text message the moment it's sent. If it's important the people who need to get ahold of me immediately know to call… although even then I'm selective. 😉
If you do look at the home screen, you will notice it's void of the major social media apps like Facebook, Twitter and Instagram along with email. In their place are my Bible reading apps.
I've been practicing the personal discipline of the kitchen counter hours for a few weeks now and I feel a sense of peace.
The noise is gone, the feelings of being constantly distracted and frazzled are gone.
I feel more present and I'm actually seeing the precious gifts around me.
Our modern day technology is both a blessing and a curse. On one hand it is amazing that with the swipe of my finger I have access to just about all the information and communication I could ever need, yet on the other hand all of that constant stream of knowledge leaves us feeling so drained.
It's fun to get lost in the pattern of mindlessly scrolling through your feeds, looking at pictures or engaging in some of the online community… and for the record, there is nothing wrong with those things when managed well.
It's the "managed well" part we've got to get a handle on.
Putting these boundaries in place has helped me find a good balance of being connected, yet still fully engaged in my most important tasks of being a wife, mother, and home keeper. I don't want my kids to look back on their childhood and say "Mom was fun… when she wasn't on the phone/computer."
I want to be present here, and enjoying my life.
I want to live with contentment in the beauty of what MY life has to offer, instead of being discontent by viewing what others are doing in their homes.
I want to be able to turn off the digital noise, and silence my phone for most of the day and be OK, not having that nagging feeling that I will just peek to see what I'm missing.
There is a time and a place for all of that and I am so thankful to all the friendships and connections I have made online but I am fully aware of the time I tend to waste online too.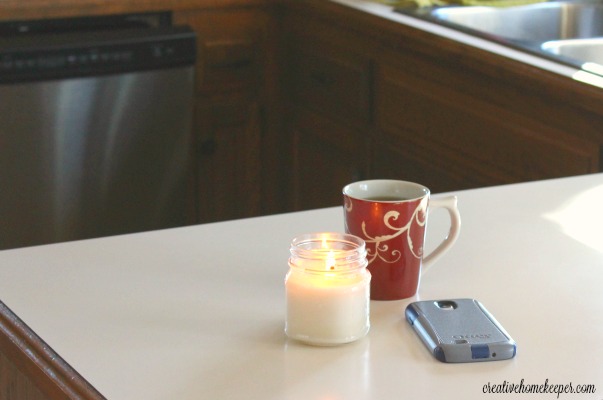 Creating the kitchen counter hours has been the breath of fresh air my weary, distracted and frazzled soul so desperatly needed.
It has freed my attention from the unimportant things that don't matter to see the good things, that actually do matter.
It has helped me see these three precious little ones are growing up right before my eyes. I don't want to miss that because I'm trapped behind the glowing screen.
It has freed me from being a slave to my device. I no longer feel the need to check my email, see what I'm "missing" or answer a message that can wait for later.
Most importantly by putting my phone on the kitchen counter, and leaving it there, it has reminded me of the abundant life that Jesus promised us.
The thief comes to steal, kill and destroy but I come so that you may have life and have it abundantly.  ~ John 10:10.
I'm not saying our phones and being constantly connected are evil but I do believe that Satan can use them to place a wedge in our hearts if we aren't careful. He wants us to feel the guilt of missing out on the growth of our children. He wants us to feel distracted and frazzled.
That is not what Jesus wants for us.
Jesus came to this earth in human form so we can live the abundant life. Jesus died on the cross for us to FREE us, to save us, & to give us life. He rose from the dead three days later so we can experience His glory and grace.
It may seem silly to compare putting down our phones to experience all the good gifts He provides but when we live a less distracted life we can truly see all the daily blessings and gifts right in front of us.
Every good and perfect gift is from above, coming down from the Father of the heavenly lights, who does not change like shifting shadows.  ~ James 1:17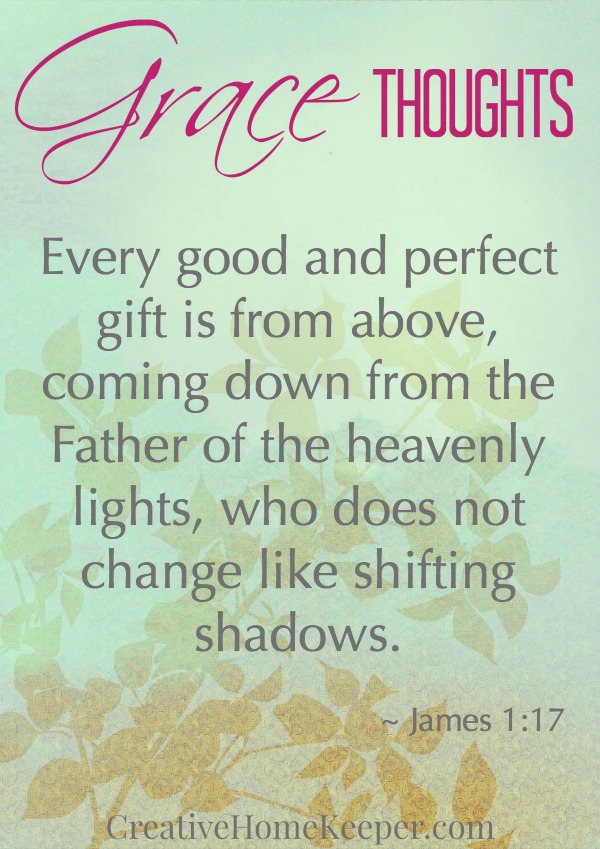 If I were to invite you into my home for a cup of coffee and fellowship (which I would love to do, by the way!) you would see a few things on my kitchen counter.
You would see the gentle flicker of my favorite scented candle because every morning as part of morning ritual, I light a candle to start my day.
You would see one of my favorite mugs of coffee which has been reheated several times.
And you would see my phone face down, tucked in a quiet place.
Am I perfect? No.
Do I still feel the pull of temptation drawing me near to it? You bet!
Am I consciously making the effort to refrain from it? Absolutely!
I know it's possible because it was only about two years ago when I didn't live by the will of a fancy phone (hello boring flip phone you could get for free from your phone provider).
Oh how I miss those days!
What practice and disciplines do you put in place to live a less distracted life and to put your own phone down?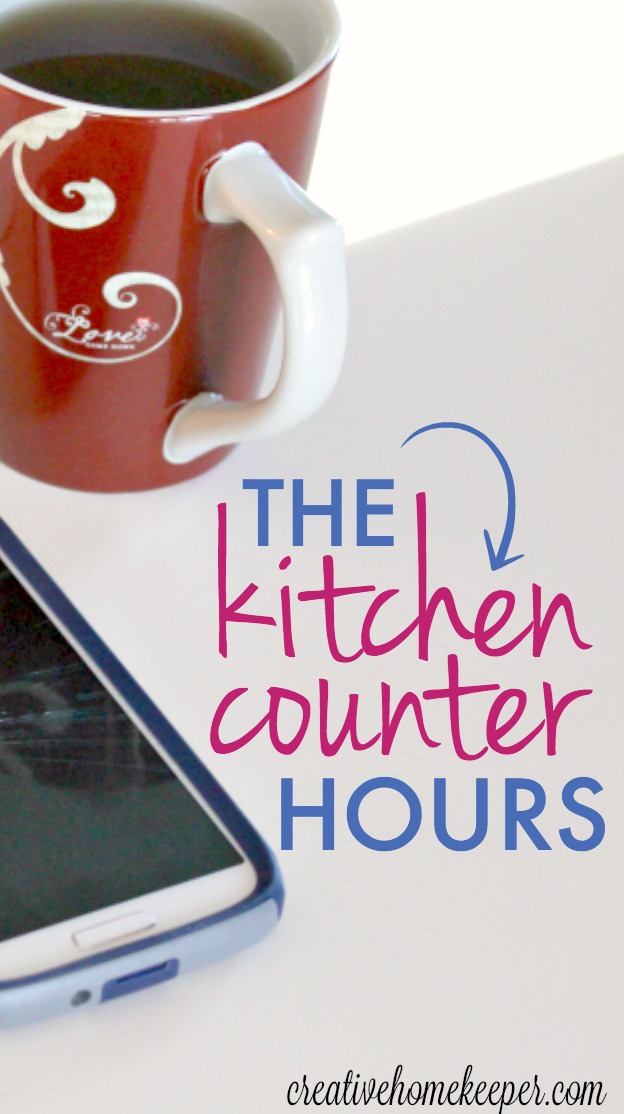 Do you want to live a less distracted life too? Check out some of these resources to help you evaluate your screen time and create your own Kitchen Counter Hours.