The Spiritual Discipline of Wellness
Goals, Resolutions, One Word….
A simple scan through your Facebook or Twitter feed will probably pop up several posts about the New Year with relevant hashtags. January 1st brings about a fresh new start, a blank slate if you will, and along with that comes the process of thinking through the next year and setting goals.
The honest truth is most of those goals will probably never be met, we all have good intentions but sometimes we lack the discipline to follow through. We don't really think through the actual goal and then create an action plan of how we will actually accomplish those said goals.
It's easy, and really fun, to make a list of New Year's goals or resolutions but sometimes it's not always the best thing for us. Instead of inspiring and encouraging us, they can hang over us and serve as a reminder of the things we haven't accomplished.
This is exactly why I have changed the way I approach goal setting altogether and set a few simple goals based on my priorities and mission statement.
No longer do I simply just list out goals I would like to "maybe" accomplish. Instead, I'm super intentional about the few goals I do set for myself.
Over the past few weeks, as I've set down to review and reflect and make plans for the New Year, I spent a lot of time in prayer.
2015 was a joyous year for sure but it was also one of my toughest.
Emerging from a season of back to back to back pregnancies (three in five years), nursing almost non-stop for all those years (there has only been a six month window in between 2010 and today when I haven't either been pregnant or nursing), and tending to the needs of my young family have taken it's toll on me.
I'm exhausted, weary, a few pounds overweight and just plain feeling unhealthy.
I've been experiencing a few health symptoms that have raised the red flag that something just isn't right. I would wake up feeling exhausted, my energy levels have been very low, losing these last few pounds from pregnancy has been almost impossible, intense food cravings especially for carbs and sugar (which also isn't helping the waistline!) and a few other issues.
As a young mom it's easy to blame these symptoms on just being tired from caring for my family and while I do believe that some of my exhaustion certainly lies there, I know it's not the only reason why I have almost no energy by a certain point in the day. I've scheduled a doctor's appointment in a few weeks to get a checkup and run some bloodwork so hopefully, that will help.
I share all this to paint the picture of how my own self-care has been lacking over the previous years. So when I set down to set goals for the New Year over and over I kept hearing the word wellness.
Wellness of my heart,
Wellness of my mind,
Wellness of my body, and
Wellness of my family
I know that as a Christian I have a responsibility to care for my body, in fact taking care of our bodies through healthy habits is not only beneficial to us, it's also a discipline that draws us closer to God.
In God's Word, we are told that our bodies are living temples and that we were bought with a price (1 Corinthians 6: 19-20). We are called to glorify God in our bodies in worship through refraining from specific sins that are harmful to us and defile the temple.
Or do you not know that your body is a temple of the Holy Spirit within you, whom you have from God? You are not your own, for you were bought with a price. So glorify God in your body. 1 Corinthians 6:19-20 
When we practice healthy habits of eating well, exercising, getting enough sleep, resting, and filling our hearts with God's truths, we are ultimately glorifying God.
Scripture also calls us to be good stewards of the resources He has given us and one of those resources is our body.
We only have our physical bodies for a limited time to do His work here on earth. Caring for ourselves and making good health a priority allows us the energy and stamina to serve the Lord.
Loving our husbands, training our children, tending to our homes and other important responsibilities put in our care are the most obvious ways we serve the Lord on a daily basis.
When we are feeling exhausted, weary, run down and just plain unhealthy, not only does that affect us personally, it also affects our family too.
I want to be able to serve God with my whole body. To have the energy and stamina to love Him well so that it overflows into my love and service to my husband, children and home too.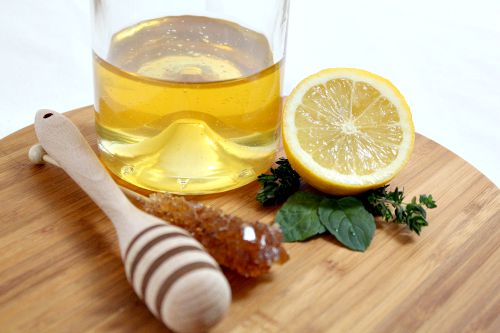 I firmly believe the abundant life Jesus promises us includes living with intention, purpose, energy, and stamina to love and serve well. In order to do those things, we need to place our health as a high priority in our lives.
So as the word wellness kept floating up in my thoughts, I knew I couldn't ignore it any longer. That's why I ultimately settled on the word as my one word for the year. A word that not only focuses on my physical wellbeing but also my spiritual wellbeing as well.
For me getting healthy this year is so much more than losing those last few pounds or even fitting into the clothing that has been pushed back to the depths of my closet. If I lose the weight, great! But my main goal is just become healthy overall… to have more energy, more rest, more margin, more balance, more joy, more love and the ability to serve and love my family well.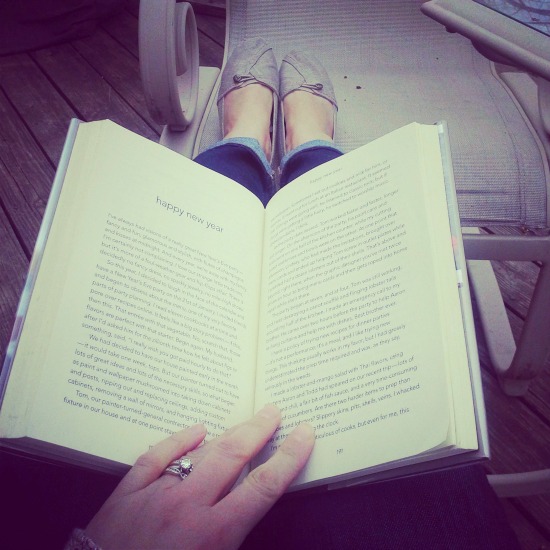 So what does this mean?
Wellness of my heart :: Drawing Closer to God through Bible reading, writing the Word, prayer, Bible study, church attendance and any activity where my mind and heart are focused on God.
Wellness of my mind :: practicing disciplines that challenge, equip and motivate me which include making reading and writing a priority, time investing into the relationship with my husband and children, fellowship with other women and lots of laughter!
Wellness of my body :: steps to improve my health and spur me on to incorporate physical fitness into my days including getting my body moving every single day, drinking more water, eating more delicious fruits, vegetables, healthy fats and proteins and less complex carbs and sugars.
and Wellness of my family :: small steps to improve the health of my family and to be more proactive when it comes to building up our immune systems and overall health.
Summed up… To have an abundant life and to live it the fullest is what I believe the spiritual discipline of wellness is all about. 

The Practical Application
I can't just say my word is wellness and not actually have a plan. To just leave it to chance that my goal would be accomplished is not having a plan at all. So to align my one word and goals with my priorities, I have put into place some practical steps to help me work towards improving the health of myself and my family.
My Wellness Goals for 2016
Wellness of Heart
Spend time in the Word daily using the She Reads Truth online community Bible study to study, write out and memorize the Word.
Create a prayer journal (an organizational system) for me to write out my prayers, prayer requests of others and list how God has answered prayer. I'll be sharing more about this project later!
Count my blessings every day by writing in my gratitude journal.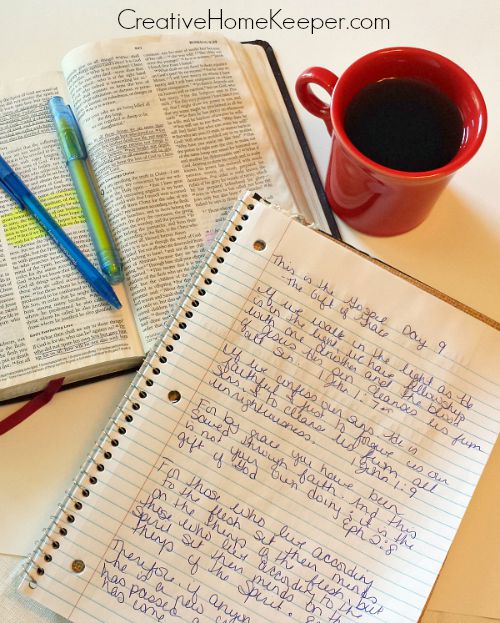 Wellness of Mind
Read every day, find small pockets of time whenever I can. Model reading in front of my children as well as reading to them.
Aim to write 500 words a day.
Talk, flirt, laugh and pursue my husband every day. As moms, it's so easy to overlook our husbands but I know my relationship with him is a great priority. We will also be planning monthly date nights and at least one (hopefully) two overnight dates this year.
Delight in my children — there are so many goals I could write out when it comes to motherhood but instead of focusing on all the things I should be doing with them, I just want to enjoy my time with them. My oldest will be entering Kindergarten this year, and the baby just turned one so time is quickly passing. Delighting in them to me means finding those moments each day to just stop and be, sit on the floor and play, color with them, mold play-doh together, stay longer at bedtime, sit and cuddle with them while watching a movie… the list could go on.
Invest in friendships with other women. During this season of motherhood, it's hard to make time for friendships but it's so important and I've been lacking in this area. This could mean initiating a get-together, sending a note of encouragement, a phone call or text, a sincere greeting exchange in passing at church or the preschool drop off or anything that helps connect my heart to real friendships.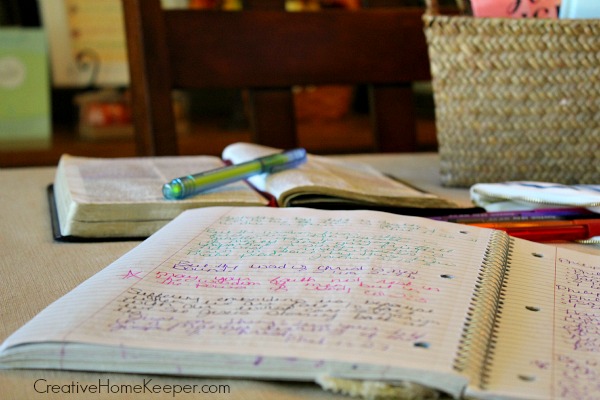 Wellness of Body
Move my body every day either by attending a Jazzercise class, walking, or other online exercise videos that can be done in a few minutes each day.
Use my new FitBit to track my daily steps, physical activity, and sleep. (I was really excited to receive this one as a Christmas gift!)
Adapt the Trim Healthy Mama plan to eliminate my sugar and complex carb addiction. I want to take the whole foods approach with this plan and not really replace unhealthy treats but really train myself to have a much healthier relationship with food. I've tried Whole 30s in the past and complete food elimination just doesn't work for the long haul.
Drink more water. I bought a new water bottle to help me with this goal and will aim to fill it up at least three times a day.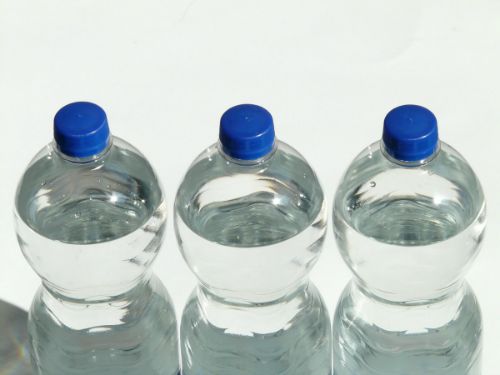 Wellness of Family
Learn more about natural and homeopathic remedies and how to use our essential oils more effectively.
Get moving more as a family which includes more dance parties, playing outside, family walks and activities that get us out and about moving.
Be more vigilant about meal planning beyond just dinner but actually planning out healthy snacks and more variety to get us out of our breakfast and lunch rut (I apparently need my own meal planner!) 😉
Create a haven at home through homemaking routines that run our home more efficiently and get everyone to help out and pitch in.
As the year goes on, I'll be sharing in much more detail how I'm doing in each of these areas, including resources and tools I've found to be helpful. And of course, I'll still be approaching my goals with grace mindset. It's not about perfection for me but about lasting change.
My goal to get healthy this year doesn't end on December 31st. It's a lifetime goal but by God's grace these steps this year will set me on the track of establishing disciplines that strengthen my body, my relationships, my mind but most importantly, my heart and faith.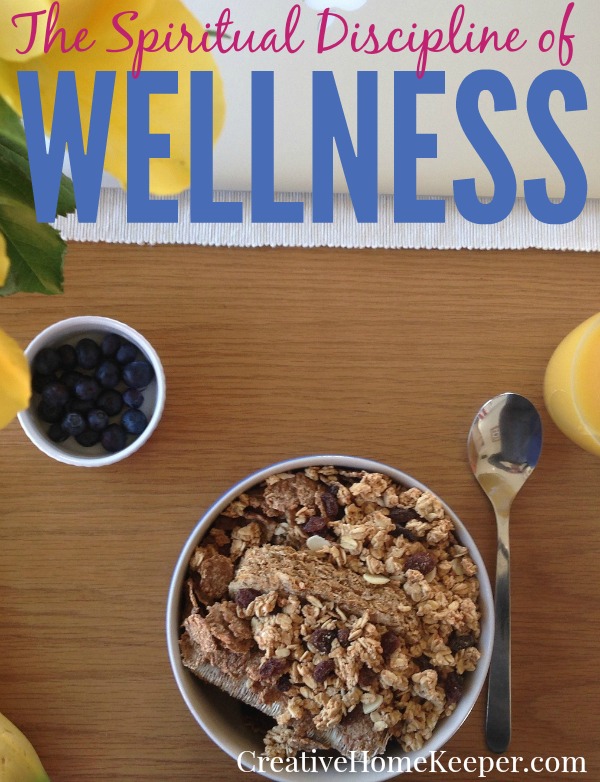 What is your one word for the year?