Slow Down & Savor the Summer
The calendar shows me that June is about to expire as we head into July. For us, the school year begins in the second week of August, which seems painfully early to me.
When August does arrive, it usually also brings back order to our days we prepare to get ready for a new school year.
Lazy mornings are replaced with the sound of the alarm clock and the rushing to get breakfast served and everyone out the door by a certain time.
Days filled with adventure, wonder, discovery, fun, field trips, reading marathons, endless art projects, long mornings at the park, or days at the pool, will soon be replaced with a more structured routine and assignments.
While it's tempting to want to rush ahead and begin planning for those days (my to-do list instincts are itching to kick in), it's still important to note that there are four weeks ahead in the month of July.
Four glorious, summer weeks still waiting to be enjoyed.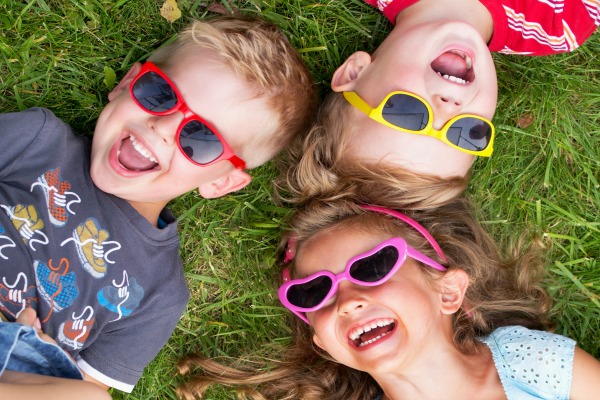 Let's slow down and savor those days.
Let's fight the urge to start thinking about what our new schedules will look like.
Let's quickly walk past the new school supply displays that are beginning to pop up in Target.
Let's not be quick to think of what events will fill our days and evenings when the school bells start to ring.
Instead, let's slow down and savor the summer TODAY while we still can
Embrace those lazy mornings, where everyone sleeps in (sleeping in is, unfortunately, only sleeping past 7 am in my house for my kids) 😉
Spend time cuddling on the sofa reading books in our PJs with while we rub our sleepy eyes awake.
Savor chaotic mornings with Cheerios spilling all over the table while we linger and take our time and enjoy early morning conversations and Bible reading.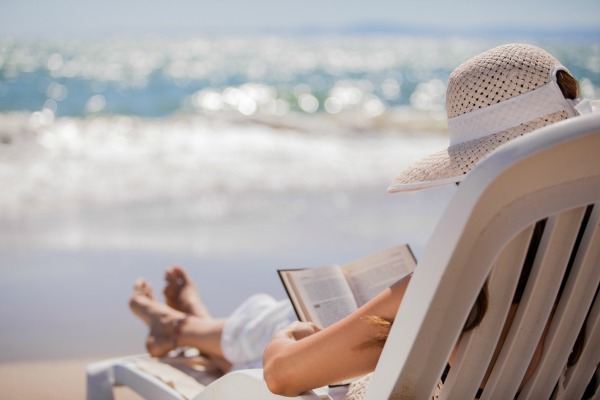 Soak up those moments when the morning sunshine gently sweeps over the park as spend an unhurried morning playing and making new friends.
Watch your child's face light up as they jump off the side of the pool for the first time as they conquer their fear.
Take mental snapshots of those wide-eyed faces as they explore a new exhibit at the zoo, museum, or any place you are visiting this summer.
Slow down to your child's turtle pace instead of constantly shouting, "Hurry up!"
Walk with them, ask them to point out what they are looking at.
See the world through their eyes.
Get your toes dirty in the sandbox or your hair wet in the pool.
Don't watch from the sideline.
Join in with your kids.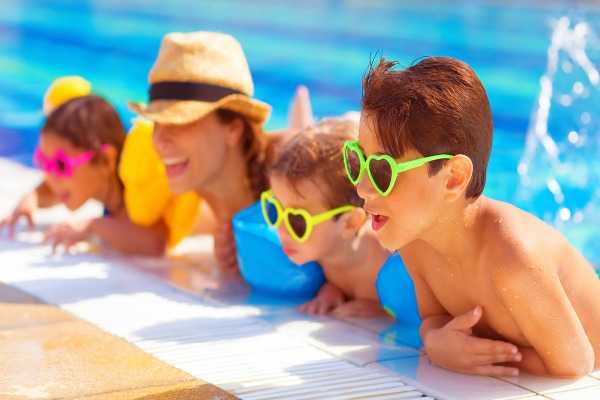 Embrace the mess of art projects and papers that cover the kitchen table, not to mention the crayons that cover the floor beneath.
Ignore the stacks of library books that are towering on the coffee table while everyone is sprawled out on pillows across the living room floor reading.
Stop the clock and get down with them to listen to them read or the stories they are making up for the pictures in the picture books.
Let them stay awake a little longer and send them outside with jars to collect lightning bugs in.
Sit under the stars and breath in the smell of the mix of pool and sweat smells that tell the story of a day of bliss.
[clickToTweet tweet="Your kids will only be the age they are currently at for this summer. " quote="Your kids will only be the age they are currently at for this summer. "]
Your kids will only be the age they are currently at for this summer.
My son will only have one summer between second and third grade. My daughter will only have one summer between kindergarten and first grade. And my youngest will only be four and our "baby" for so long.
Enjoy the ice cream treat for the fourth time this week because it's summer.
Ice cream (or fill in the blank of your family's favorite summer sweet treat) and summer go hand in hand. A few extra days of indulgence won't hurt anyone but it may be one of those sweet memories your children will remember for years.
"Do you remember that time mom let us have ice cream four days in a row? That was the best!"
Slow down and savor the summer
There are still days left on the calendar that say it's summer.
Revisit that bucket list, and put activities down on the calendar, ask your kids what they still want to do or…
maybe even ask them what they want to do again?
Throw out your plans for a day and ask your kids what they want to do, and really listen to them.
If you are like me, your house is probably a mess.
The laundry room is filled with wet suits and towels, there are flies buzzing around because the back door was left open for too long, and your fridge is covered with the day's coloring masterpieces.
Embrace the mess for today
Summer only lasts for a few more weeks and then structured life will return to normal and new memories will be made in different seasons.
So sweet friend, I am challenging you, and myself, to stop looking at the calendar, turn away from the clock, put down your phone, perhaps even erase your to-do list for today or tomorrow, and just enjoy the day you have today with your kids.
Slow down and savor the summer.
Summer only comes once a year
[clickToTweet tweet="Slow down & savor #summer. Don't hurry or rush. Enjoy each pocket of moments when they come." quote="Slow down & savor summer. Don't hurry or rush. Enjoy each pocket of moments when they come."]
Don't hurry or rush through it.
Enjoy each pocket of moments when they come.
Linger a little longer snuggling with your kids, rest your exhausted head on your husband's shoulder at the end of the day, and soak in every moment.
Savor your summer mamas! 
What are you going to do today to slow down and savor the remaining days of summer?
Summer Survival Guide Series Posts
Sanity-Saving Lifesavers for Summer
Summer Meal Planning: Don't Sweat It In the Kitchen this Summer
More Tools for Your Summer Toolkit 
Have you downloaded Your Intentional Summer Planning Printable pack yet? It's easy and it's free! Just pop in your email address below and summer planning goodies will arrive in your inbox in minutes!